Intuit has introduced a free iPhone app as a companion to its Quicken Online financial service. According to
Intuitís product manager for Quicken
, Jim Del Favero, the app is targeted toward those with a more modest income for basic income and spending management. It was found in a
comScore study last year
, that iPhone adoption was greatest among those making between $25,000 and $50,000 annually, so itís probably not a blind move on Intuitís part.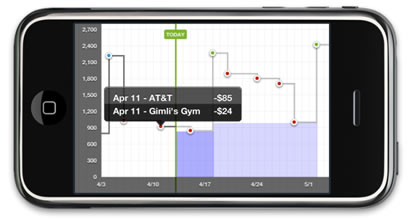 The appís main display keeps you updated on how much cash you have access to before your next payday, and informs you about how your monthly budget is looking. You can add new cash transactions and credit card transactions will be retrieved when the service syncs with your financial institutions. It could also be considered more secure than competitor Mint, as Quicken doesn't rely on the phoneís password but a PIN password screen in front of the app.
Give the app a whirl by
downloading it here
and let us know what you think in the comments.