Last month, Microsoft revealed that Windows 7 would indeed be hitting in time for the holiday season. While the news came as no real surprise to anyone following its development, those waiting anxiously for the latest Microsoft operating system now have a firm date to mark on their calendars. In an interview with CNet this morning, Microsoft's Senior Vice President Bill Veghte confirmed Windows 7 would be "generally available" on October 22, adding that development of the OS will wrap up by the middle or end of next month.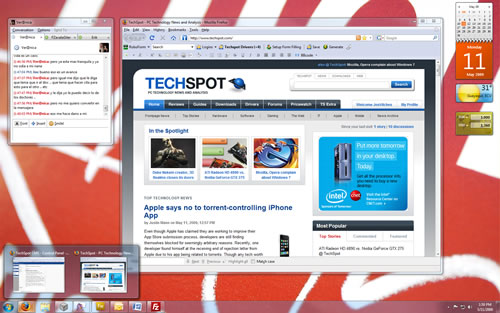 The general availability status basically means consumers will be able to purchase the software independently or bundled with a new computer. And it looks like OEMs are all set to go as well – Acer has
already revealed
its all-in-one Z5600 PC, built specifically around Windows 7 features, will be available just one day after the confirmed release date, on October 23. The company also said that any Vista-based models purchased in the 30 days prior to this date will be eligible for Microsoft's free upgrade program.