First let me introduce to you a new weekly feature that is debuting today. Every Wednesday we'll be sharing with you a variety of tips and optimization tricks to make your computing life easier. We usually stumble upon these small neat tricks while we work on TechSpot and didn't find a good place on the site to place them all, until now. This week's tip: Verify your Windows 7 ISO...

With Windows 7 on the brink of completion, the RTM phase is expected to come before the end of the month - possibly even less than a week from now. Already proving to be both popular and successful, you can bet your bottom dollar that the RTM copy of Windows 7 will hit torrent sites instantaneously.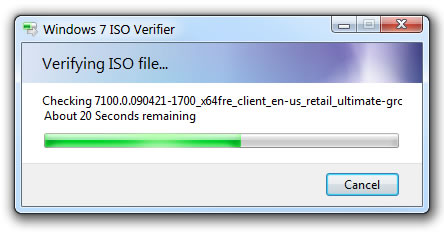 Recognizing this fact, Long Zheng and Sven Groot developed a handy application which generates and
verifies the hash of your Windows 7 ISO
. The program is very small at 253KB, and beyond easy to use.