Update:
Based on your phenomenal feedback, we have added benchmarks results for the Intel Core 2 Quad Q6600 to our
mainstream CPU performance shootout
published last Friday. While the original intention for this article was to compare the current outgoing platforms and CPUs in the mainstream price range (at least for us, enthusiasts), many of you pointed out that comparing against the old mainstream champion (Q6600) would give you the perfect information to evaluate a potential upgrade. Also please note that in our review of the Intel Core i5 750 we compared this CPU
against the Intel Core 2 Quad Q9650
, giving you a bigger picture for comparing directly against older generation platforms.
Original news post is below
Looking back, quad-core processors have had quite the run already. Intel's first quad-core CPU, the Core 2 Extreme QX6700 was released almost three years ago, with the much more popular Q6600 following up months later at a rather steep $850. As you may recall it was quite the luxury then to have one of these at your disposal. Today we find ourselves with very different and diversified offerings from both companies, that are
not only cheaper but also significantly faster
. Just take for example AMD's Phenom II X4 945 that can be purchased for as little as $170, not to mention Intel's most recent release, the Core i5 750, which is meant to crush its competitors offering top notch performance at the $199 price point.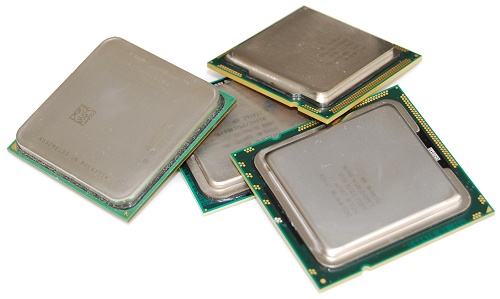 With more powerful quad-core processors becoming mainstream, and with so many options currently available, we wanted to know
which CPU provides users with the most value at under $300
. That said, we won't just be evaluating the value of the individual processors, but also their accompanying platforms.
Read the complete review
.