Just recently we reviewed the A-DATA SH93 portable hard drive which featured a rugged design said to be both shock resistant and water proof -- within reason anyway. After abusing it for a few days the SH93 lived up to all our expectations with flying colors, surviving multiple drops onto a hard surface from up to 4 feet high, and being submerged into the kitchen sink for half an hour with no damage to the drive's contents whatsoever.

Today we have another rugged portable hard drive that looks to improve on some of those issues we had with the A-DATA SH93. Known as the Hitachi SimpleTough, this 500GB portable hard drive is a similarly priced offering meant to withstand even more punishment than the A-DATA drive.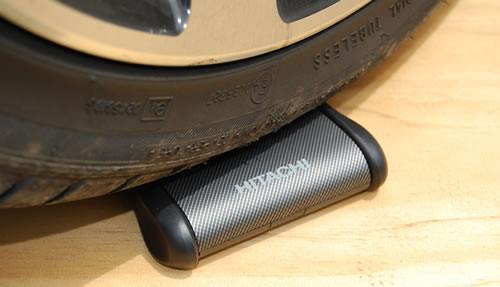 According to the drive's specs, the
SimpleTough portable drive
can withstand a ten foot drop, and more impressively it can handle the pressure of a one-ton truck (see our durability testing for more).
Read our complete review
.