Earlier this month Apple finally
updated its MacBook Pro
notebook line with Intel's latest chips and several other improvements across the board. But while there were noticeable performance improvements, and slightly better battery life, apparently the good didn't come without a few problems on the side. According to tests run by
PC Authority
, Apple's new notebook was found to climb over 100 degrees Celsius when pushed to the max.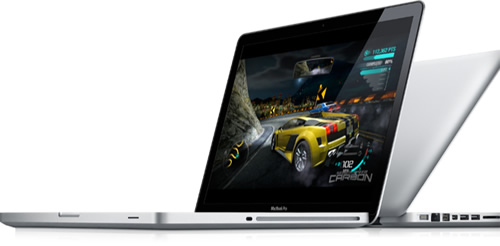 Specifically, the site claims the 2.66 GHz Core i7 620M inside Apple's laptop reached 84 degrees in the Dwarf Fortress graphics benchmark and 100 degrees in the Cinebench 3D rendering benchmark. The processor generated so much heat that some of the tests started to run slow, and PC Authority actually had to run the MacBook Pro on its side so more air could go through the vents. The aluminum shell proved ineffective at dissipating the heat as well as the similarly equipped Fujitsu Lifebook SH760, which was able to finish the Cinebench 3D test at 81 degrees.
The site mentions that these high temperatures are only seen in extreme circumstances and normal everyday use should be no problem. Still, the heat output while running at full load is definitely a cause for concern. On the other hand,
Engadget's own testing
found that the new MacBook Pros were actually cooler than previous models.