With the weekend rapidly approaching, we figure it's about time to announce our second official gaming get-together. Like
the first event
, the game of choice is
Team Fortress 2
and it will be hosted on our server (72.233.113.250:27015)
this Saturday, May 22 at 6pm EST
.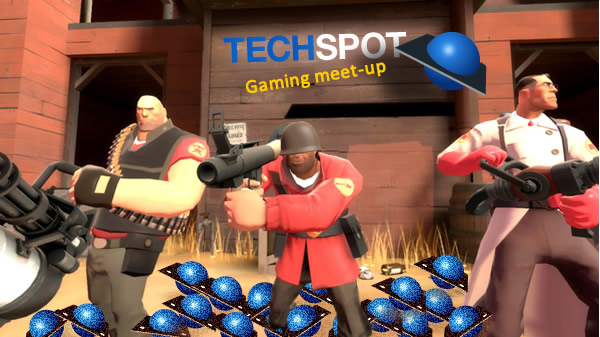 Admitedly, things were a bit slow in our first meet-up, but the idea was to learn from the experience considering it was the first time we organized such an event. We've already made a few changes that should improve participation, such as adding several popular maps to the rotation and opening the server to the public in case we can't fill all player slots at any given time. A few of our own TechSpot staff members will be present with mics, so discussion should be much livelier as well.
Yes, we are giving away prizes... Two participants will win an item of their choosing: a gaming mouse featured in our upcoming round-up (watch out for that next week), or any Steam game they want. The first winner will secure his prize by scoring the most points on Saturday, while the second will simply be selected at random from those who show up.
Interested in slaughtering TechSpot staffers and fellow members?
Join our Steam group
and
leave a comment here
. We look forward to gaming with all of you on Saturday!