During last week's All Things D conference, Google's Andy Rubin
showed off
a Motorola tablet prototype running the long-awaited tablet-optimized version of Android (codenamed Honeycomb). Rubin went through some of the upcoming deviceís features without giving up much detail when it came to hardware specifications, but today some fresh information has
popped up online
including pictures revealing that the 10-inch device is headed to Verizon.
According to reports, Motorolaís tablet will run Nvidiaís 1GHz Tegra 2 chipset along with a 1280 x 800 multi-touch display, 512MB of RAM, 32GB of internal storage, front and rear cameras (2MP/5MP), and a microSD card slot. Ports include microUSB, mini-HDMI and a 3.5mm headphone socket; and there appears to be docking contacts along the bottom. In terms of connectivity itíll apparently support Verizonís just-launched LTE network, while 3G editions with EVDO and HSPA should be available through other carriers. You can expect both Wi-Fi and Bluetooth connectivity as well.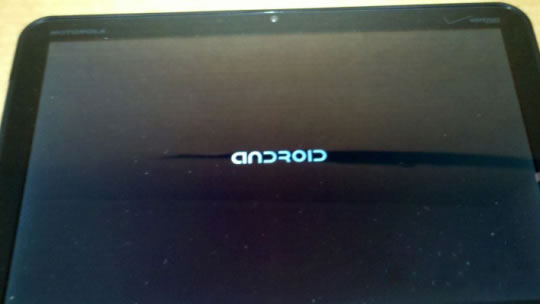 Exactly when itíll ship and at what price remains unknown, but Motorola is expected to unveil the tablet at its CES keynote on January 5 so it will probably hit Verizon stores relatively soon afterwards.