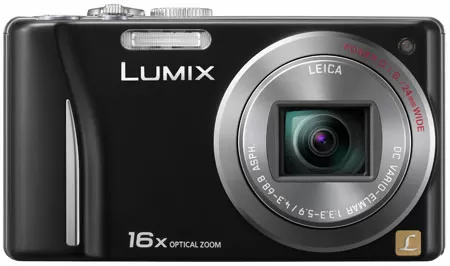 Pros:
Broad and well-corrected 16x zoom covers every situation, 720p video with zooming and continuous AF, Image quality a little better than pricier TZ20 / ZS10, Good auto and full manual control modes.
Features, Handling, Performance, Verdict, Specification
Cons:
Basic continuous shooting at full resolution, Modest 230k resolution screen, Minimal control over image quality - little if any tweaking, Record / play switch less intuitive than a plain play button.
"Intelligent zoom" is just another name for digital zoom, Continuous shooting not as quick as the competition, Screen appeared overly bright at times, Noise noticeable in shots, higher than expected
TechSpot is supported by its audience. When you buy through our links, we may earn a commission.
Learn more
.
Broad and well-corrected 16x zoom covers every situation, 720p video with zooming and continuous AF, Image quality a little better than pricier TZ20 / ZS10, Good auto and full manual control modes
Features, Handling, Performance, Verdict, Specification
Basic continuous shooting at full resolution, Modest 230k resolution screen, Minimal control over image quality - little if any tweaking, Record / play switch less intuitive than a plain play button
"Intelligent zoom" is just another name for digital zoom, Continuous shooting not as quick as the competition, Screen appeared overly bright at times, Noise noticeable in shots, higher than expected