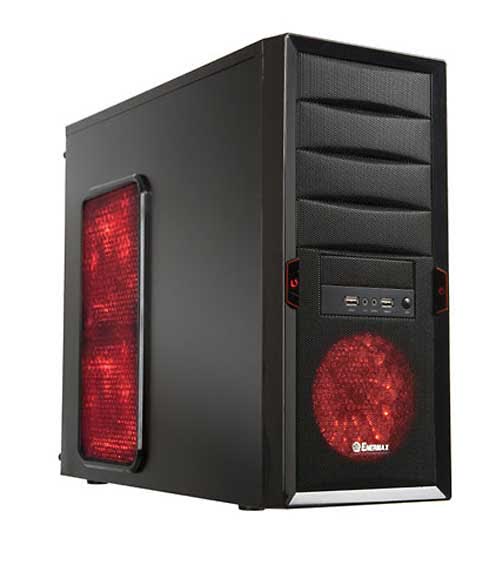 Pros:
Three 120mm fans included, Toolless installation for optical bay devices, hard drives, PCI devices, Allaround lighting system uses red LEDs and two lighting effects for the included fans
Light weight, 3 Enermax Apollish fans, Water cooling provisions, 2 USB 2.0 front ports, HD Audio front port, Toolless drive bays, Toolless PCI slots.
Cons:
Somewhat flimsy chassis material, Toolless locking system seems a bit cheap and breakable, Lighting system for leftside door fans do not automatically turn on when you boot the PC, If you have any questions or comments about this review, head into the
Have to remove side panel to change lighting effects of side fans
TechSpot is supported by its audience. When you buy through our links, we may earn a commission.
Learn more
.
Three 120mm fans included, Toolless installation for optical bay devices, hard drives, PCI devices, Allaround lighting system uses red LEDs and two lighting effects for the included fans
Light weight, 3 Enermax Apollish fans, Water cooling provisions, 2 USB 2.0 front ports, HD Audio front port, Toolless drive bays, Toolless PCI slots
Somewhat flimsy chassis material, Toolless locking system seems a bit cheap and breakable, Lighting system for leftside door fans do not automatically turn on when you boot the PC, If you have any questions or comments about this review, head into the
Have to remove side panel to change lighting effects of side fans