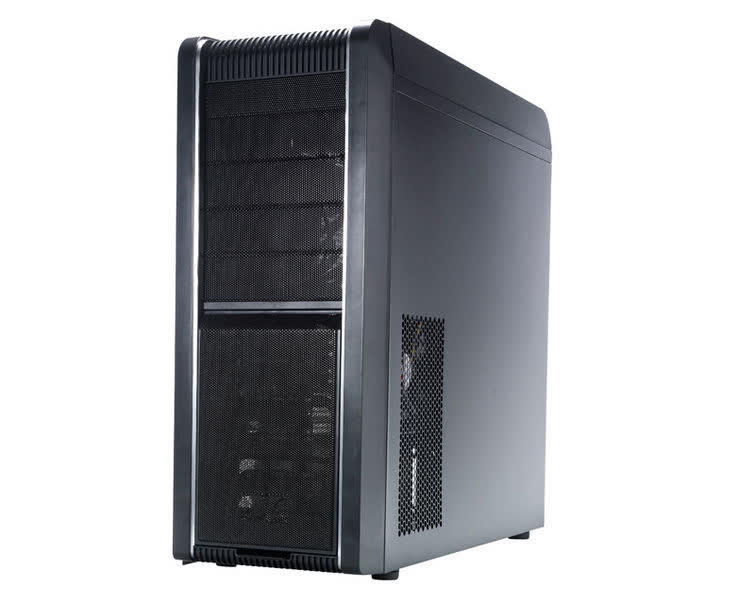 Pros:
Roomy interior, Two hotswap bays, Fan speed and lighting control, Fullfeatured I/O panel, USB 3.0 support, Great look, Good cooling (and many fan placements for additional performance), Good fan filter design, Good toolfree features, Good cable management
Possibility for lots of storage space : 6HDDs, Quick access to the HDDs via the front, Big cutout in the motherboard tray behind the CPU, Two integrated fan controllers and an USB 3.0 connection, Very nicely crafted and well executed black coating, Window
Excellent price /performance, Three LED equipped fans included, Two hotswap bays, All hard drive bays easily accessible through the front, Excellent cable management possibilities, Plenty of space for water cooling, Spacious interior, USB 3.0 connectivity
Cons:
Could use another fan or two.
No extra cable holes behind the motherboard tray
TechSpot is supported by its audience. When you buy through our links, we may earn a commission.
Learn more
.
Roomy interior, Two hotswap bays, Fan speed and lighting control, Fullfeatured I/O panel, USB 3.0 support, Great look, Good cooling (and many fan placements for additional performance), Good fan filter design, Good toolfree features, Good cable management
Possibility for lots of storage space : 6HDDs, Quick access to the HDDs via the front, Big cutout in the motherboard tray behind the CPU, Two integrated fan controllers and an USB 3.0 connection, Very nicely crafted and well executed black coating, Window
Excellent price /performance, Three LED equipped fans included, Two hotswap bays, All hard drive bays easily accessible through the front, Excellent cable management possibilities, Plenty of space for water cooling, Spacious interior, USB 3.0 connectivity
Could use another fan or two
No extra cable holes behind the motherboard tray
HotSwap connectors could be of better quality, You will loose LED feature if you replace the fans, Understated design may not be for everyone