HP EX495 MediaSmart Server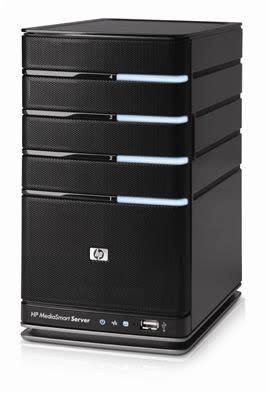 Pros:
Allows you to back up your computer.
Share to handheld devices.
Dualcore processor.
Cons:
Some Internet content sites are not yet supported by this server.
It's more of a server than set-top box.
TechSpot is supported by its audience. When you buy through our links, we may earn a commission.
Learn more
.
Allows you to back up your computer
Share to handheld devices
Dualcore processor
Improved front-end software
Cheaper than last year's model
4 easy access drive bays
Robust media server
Upgradable capacity
Speedy transfers
Full Mac support
Improved HP user interface
Some Internet content sites are not yet supported by this server
It's more of a server than set-top box
Still not cheaper than building your own WHS
Only four drive bays
Requires local software to configure
Expensive
Time-consuming
Potentially tricky installation
Flaky software
Install must be done on a Windows PC
Occasionally buggy
Remote access setup can be difficult