AMD Radeon HD 7870 GHz Edition 2GB GDDR5 PCIe
The AMD ATI Radeon HD 7870 measures 24cm long (9.4 in). The GPU core is clocked at 1000MHz and the GDDR5 memory operates at 1200MHz (4.8GHz DDR), The HD 7870 carries 1280 SPUs, 80 TAUs and 32 ROPs, it also adopts the 28nm design process and is PCI Express 3.0-compatible.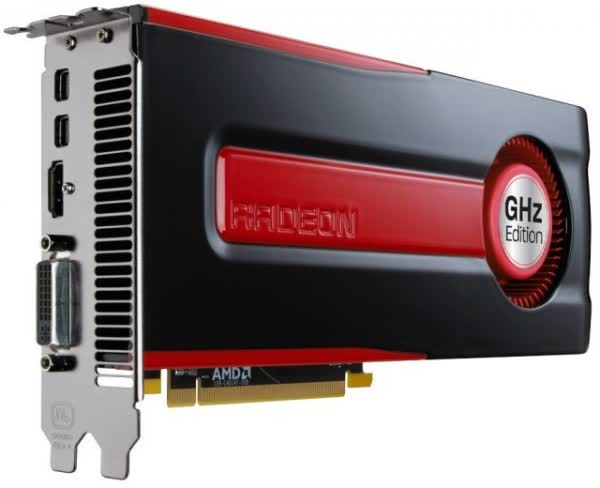 TechSpot is supported by its audience. When you buy through our links, we may earn a commission.
Learn more
.
Outruns similarly priced GTX 500-series Nvidia cards
Lots of overclocking headroom
Support for 4K video and other forward-looking features
High performance for price
Quiet
Impressively low power draw
Excellent energy efficiency
Native full size HDMI & DisplayPort output
Adds support for PCIExpress 3.0 and DirectX 11.1
4K video content and screens likely won't be common for a year or more
Not worthy update for HD 6900 owners
Competing GPUs offer similar performance for less
Requires two PCIe power connections
Blocks an expansion slot when installed
Expensive
Noise levels a tad bit high