Audio Technica ATH-ANC9 QuietPoint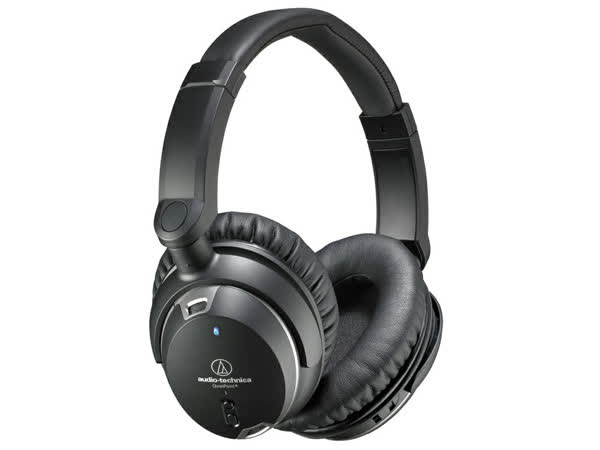 Pros:
Deep bass response, with no distortion at top volumes, Lightweight, comfortable construction, Outputs audio in passive mode, Removable cables—one with inline microphone and remote.
Excellent sound, with or without noise cancelling, Very comfortable, Stylish storage case packed with all the right accessories, Highly effective noise cancellation available in three levels
Cons:
Slightly overpriced, Noise cancellation mics sometimes allow low transient sounds into in-ear mix, Doesn't ship with a rechargeable battery.
AAA battery life is shortlived, Slightly forward upper midrange when noisecancelling not needed, Headphone cable smaller than we'd like, Singlebutton control
TechSpot is supported by its audience. When you buy through our links, we may earn a commission.
Learn more
.
Deep bass response, with no distortion at top volumes, Lightweight, comfortable construction, Outputs audio in passive mode, Removable cables—one with inline microphone and remote
Excellent sound, with or without noise cancelling, Very comfortable, Stylish storage case packed with all the right accessories, Highly effective noise cancellation available in three levels
Slightly overpriced, Noise cancellation mics sometimes allow low transient sounds into in-ear mix, Doesn't ship with a rechargeable battery
AAA battery life is shortlived, Slightly forward upper midrange when noisecancelling not needed, Headphone cable smaller than we'd like, Singlebutton control