Apple MacBook 13 - Spring 2010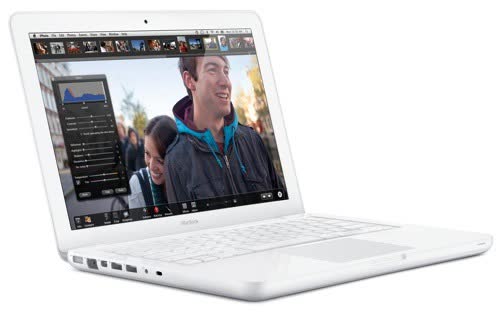 Pros:
Performance, Price, Comfortable keyboard and trackpad.
Improved graphics, faster processor, bigger battery life.
Faster processor; improved graphics; better battery life.
Cons:
No SD card slot, No VGA or HDMI ports, White exterior shows dirt easily, Not as powerful as MacBook Pro
No SD card slot, display doesn't have a 16:9 aspect ratio.
TechSpot is supported by its audience. When you buy through our links, we may earn a commission.
Learn more
.
Performance, Price, Comfortable keyboard and trackpad
Improved graphics, faster processor, bigger battery life
Faster processor; improved graphics; better battery life
Bigger battery delivers longer life. Twice the graphics power of the previous MacBook. Unrivaled touchpad experience. Superior software bundle. Sturdy. Great design
No SD card slot, No VGA or HDMI ports, White exterior shows dirt easily, Not as powerful as MacBook Pro
No SD card slot, display doesn't have a 16:9 aspect ratio
Still no SD card slot; might be time for Apple to switch to 16:9 aspect ratio displays
No SD slot. Skimped with 2GB starting memory configuration. Using last year's processor technology