Age of Conan: Rise of the Godslayer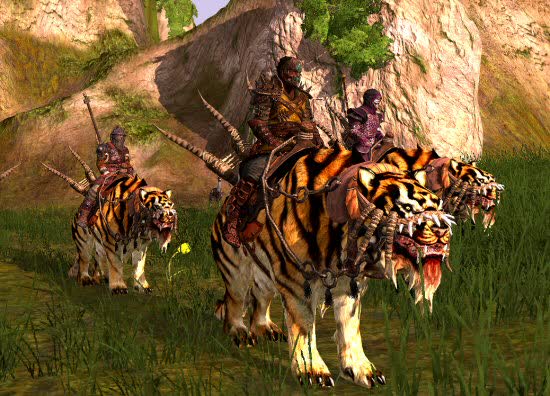 Pros:
The new areas are gorgeous and well realized, Excellent new dungeons and boss fights, Great quest writing gets you involved, Awesome new music, Flexible alternate advancement system.
Good DX10 framerates in tutorial area outside of this area framerates drop sharply.
Cons:
Gaining faction favor can be a grind, Meaningful rewards are slow to come, Not much for players between levels 40 and 80.
Some clunky gameplay and class balance issues.
TechSpot is supported by its audience. When you buy through our links, we may earn a commission.
Learn more
.
The new areas are gorgeous and well realized, Excellent new dungeons and boss fights, Great quest writing gets you involved, Awesome new music, Flexible alternate advancement system
Good DX10 framerates in tutorial area outside of this area framerates drop sharply
Gaining faction favor can be a grind, Meaningful rewards are slow to come, Not much for players between levels 40 and 80
Some clunky gameplay and class balance issues