Cooler Master V-Series Semi-Modular 750W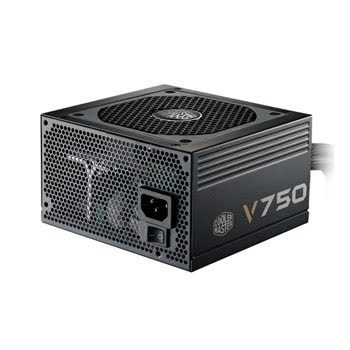 Pros:
Delivered full power at 46°C, Over Temperature Protection (OTP) that actually works, Good ripple suppression, Efficient (especially at low loads), Overall tight voltage regulation, Quiet overall operation (at normal conditions), Compact dimensions, Japane...
Shallow depth, excellent build quality, very good voltage regulation, excellent ripple suppression on the 12V rail
Cons:
The competition is ruthless at this price point, I would use a stronger bridge rectifier (just to be sure given extremes), Would like to see less native cables, Only one EPS connector, Native PCIe cables aren't sleeved all the way up to the second connect...
Nothing
TechSpot is supported by its audience. When you buy through our links, we may earn a commission.
Learn more
.
Delivered full power at 46°C, Over Temperature Protection (OTP) that actually works, Good ripple suppression, Efficient (especially at low loads), Overall tight voltage regulation, Quiet overall operation (at normal conditions), Compact dimensions, Japane
Shallow depth, excellent build quality, very good voltage regulation, excellent ripple suppression on the 12V rail
The competition is ruthless at this price point, I would use a stronger bridge rectifier (just to be sure given extremes), Would like to see less native cables, Only one EPS connector, Native PCIe cables aren't sleeved all the way up to the second connect
Nothing