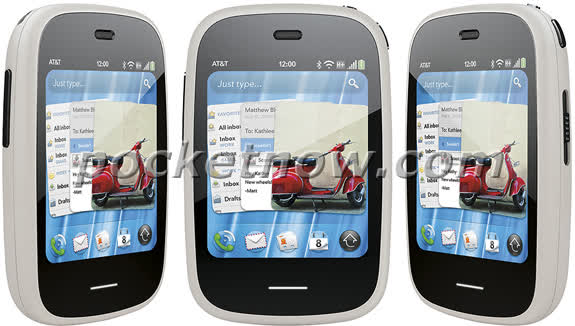 TechSpot Metascore
Based on
17

expert reviews
Excellent:

0

Good:

2

Average:

1

Bad:

14
Pros:
Phone and keyboard feel solid and well-made, Card interface and active bezel combine to make effective interface for managing and navigating apps, Synergy messaging interface is great for contacts who use multiple messaging media, Just Type shortens the p
Snappy performance, nice OS, solid battery life
Beautiful design. Very easy to use. Excellent voice quality.
Cons:
Small screen and unusual default font make reading more than short missives a chore, WebOS platform doesn't have the wide selection of apps that other platforms do, Just Type menu is not as flexible as it could be, Autocorrect is overly aggressive
Too small for comfort, lack of apps, lousy camera, poor email experience, no 3.5mm jack, nonstandard charging port
TechSpot is supported by its audience. When you buy through our links, we may earn a commission.
Learn more
.
Phone and keyboard feel solid and well-made, Card interface and active bezel combine to make effective interface for managing and navigating apps, Synergy messaging interface is great for contacts who use multiple messaging media, Just Type shortens the p
Snappy performance, nice OS, solid battery life
Beautiful design. Very easy to use. Excellent voice quality
Speedy webOS experience, Tiny and cute, Responsive, durable touchscreen
Fantastically small form factor fits comfortably in almost any pocket. Magsafestyle charger — why isn't this standard on all phones yet?
The HP Veer 4G has a cute, compact design. WebOS continues to shine in areas such as multitasking and universal search
Better constructed than previous WebOS phones, New multitasking features are awesome, WebOS intuitive and pretty to look at
Small screen and unusual default font make reading more than short missives a chore, WebOS platform doesn't have the wide selection of apps that other platforms do, Just Type menu is not as flexible as it could be, Autocorrect is overly aggressive
Too small for comfort, lack of apps, lousy camera, poor email experience, no 3.5mm jack, nonstandard charging port
Tiny screen. Physical keyboard may be too small for some. Few apps. Not actually 4G. Dismal magnetic headphone jack. Some Bluetooth bugs
Petite frame isn't for everyone, Subpar camera, Poor selection of apps
If the box didn't say 4G on it, I never would have guessed. Palm's app store has a woefully dismal selection — only the biggest names are there. The battery is nonremovable
The Veer 4G's tiny screen makes even the simplest tasks difficult. The smartphone uses a proprietary connector and requires a separate adapter if you want to use headphones. AT&T's "4G" data speeds are slow
Display is quite small, Keyboard is hard to use