Rogers Wireless Acer Liquid E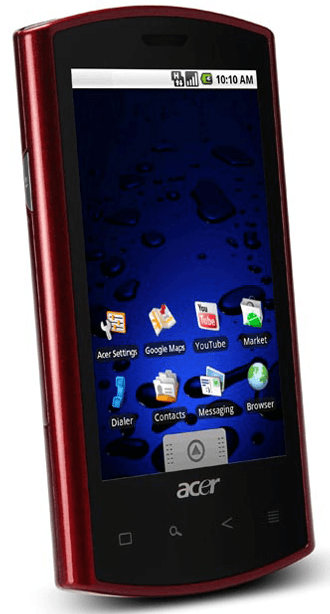 Pros:
Excellent web browser; friendly interface; Google Maps supports voice navigation ...
Intuitive, easy to use, reliable, excellent call quality and easily fast enough to cope with most apps and games.
Great price for the features, Excellent voice quality, Fast; reference Android 2.1 with multitouch, Welcome and thankfully small custom widgets, Camera with good color reproduction.
Cons:
The slightly unresponsive touch-screen with sluggish keyboard means email isn't a great feature despite an excellent email interface; flimsy hardware, mediocre camera Look and Feel...
Not currently available on contract, plasticy feel, no flash on the camera.
TechSpot is supported by its audience. When you buy through our links, we may earn a commission.
Learn more
.
Excellent web browser; friendly interface; Google Maps supports voice navigation
Intuitive, easy to use, reliable, excellent call quality and easily fast enough to cope with most apps and games
Great price for the features, Excellent voice quality, Fast; reference Android 2.1 with multitouch, Welcome and thankfully small custom widgets, Camera with good color reproduction
The slightly unresponsive touch-screen with sluggish keyboard means email isn't a great feature despite an excellent email interface; flimsy hardware, mediocre camera Look and Feel
Not currently available on contract, plasticy feel, no flash on the camera
Possible longterm build quality concerns, Only 2GB of included storage. Camera sometimes has "smeared stills;" VGA video