Verizon Wireless Pre Plus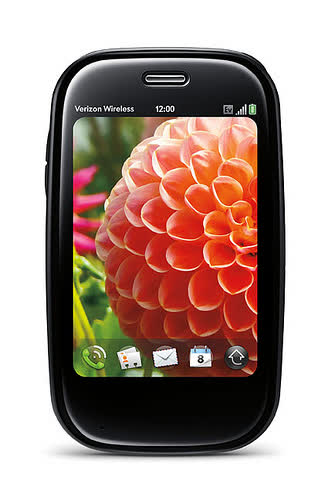 TechSpot Metascore
Based on
34

expert reviews
Excellent:

8

Good:

14

Average:

8

Bad:

4
Pros:
Innovative interface; great for Web surfing or running multiple apps.
Intuitive OS, syncs Facebook and email contacts and calendars, fast web browser...
Decent compact touch screen smartphone, great multitasking ability, double the memory and storage capacity of the first Pre.
Cons:
Poor battery life; some overheating problems.
Sparse app store, dated design, sharp edged keyboardLook and Feel...
TechSpot is supported by its audience. When you buy through our links, we may earn a commission.
Learn more
.
Innovative interface; great for Web surfing or running multiple apps
Intuitive OS, syncs Facebook and email contacts and calendars, fast web browser
Decent compact touch screen smartphone, great multitasking ability, double the memory and storage capacity of the first Pre
Additional memory capacity and RAM, Improved keyboard, Inductive back cover for Touchstation charging dock, Attractive pebble like design, Multitasking options
Elegant, easy-to-use interface, Better keyboard than predecessor, Double the memory and RAM of original Pre
WebOS 1.4 delivers useful enhancements, Video capture works well
Full QWERTY keyboard, Sharp-looking capacitive touch screen, Multiple apps run simultaneously, Slick, well-polished interface, Speedy 3G connectivity, Quick-shooting cam produces decent images, Optional Touchstone charger
Nicely made overall, Finger friendly interface, Decent call quality, Easy to use, Wifi, Bluetooth, Wireless internet etc work well
Great screen, Good camera, Good looking
Palm's webOS is a pleasure to use, Verizon's strong network is a plus
Palm's webOS is really user-friendly. Works as a Wi-Fi hotspot. Snappy performance
The Palm Pre Plus offers double the storage capacity and double the RAM. The smartphone also ships with an inductive back cover and features an improved QWERTY keyboard
Poor battery life; some overheating problems
Sparse app store, dated design, sharp edged keyboardLook and Feel
Lack of applications, missing auto-correction while typing, missing hotspot USA application
Lack of video recording and editing options (webOS 1.3.5.1), Speakerphone volume is too low, V Cast Music or Video not supported
Sluggish performance, Relatively short battery life, Occasionally runs hot, Lacks on-screen keyboard
No mobile hotspot
App Catalog still lags behind competitors (but by less than before), WebOS feels laggy at times, Slightly less intuitive than iPhone
Pictures not good indoors, Phone just shuts off at times for no apparent reason, Interface sometimes slows
Keyboard isn't that great
Both could be a tad more responsive, the Pre Plus outshines the Pixi Plus
Muddy voice quality. No voice dialing. Fewer apps than most other platforms
Speakerphone volume is too soft. We'd like to see a landscape keyboard and camera editing options. No support for V Cast Music or Video. The phone can run a bit hot