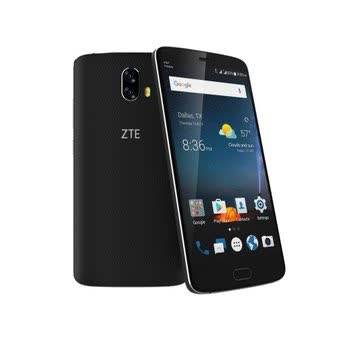 Pros:
Insane value, Premium fit and finish, 5" 1080p display looks great, Dual sim/microSD slot, Quick charge, Very nice camera
Solid build quality, nice grippy back, Awesome battery life, Fast camera (no shutter lag), Dual 13MP cameras work well to create wide aperture effect, Live photos built-into camera/gallery, 4K video recording, Fast and accurate fingerprint button, USB Typ...
Solid battery life, Grippy back is grippy, Decent performance
Cons:
Inability (seemingly) to relocate the navigation buttons
Overly aggressive RAM management sucks (can be fixed in the settings), Software bug affecting music apps bug (fix is coming soon), HDR capture is necessary to produce great looking photos, Touch screen lag when scrolling through the UI, Still running year...
TechSpot is supported by its audience. When you buy through our links, we may earn a commission.
Learn more
.
Insane value, Premium fit and finish, 5" 1080p display looks great, Dual sim/microSD slot, Quick charge, Very nice camera
Solid build quality, nice grippy back, Awesome battery life, Fast camera (no shutter lag), Dual 13MP cameras work well to create wide aperture effect, Live photos built-into camera/gallery, 4K video recording, Fast and accurate fingerprint button, USB Typ
Solid battery life, Grippy back is grippy, Decent performance
Dual rear camera, Attractive pric, Outstanding battery lif, Built-in fingerprint reader
Nocompromise battery life, Dual cameras make taking highquality images easy, Fantastic value for the money
Inability (seemingly) to relocate the navigation buttons
Overly aggressive RAM management sucks (can be fixed in the settings), Software bug affecting music apps bug (fix is coming soon), HDR capture is necessary to produce great looking photos, Touch screen lag when scrolling through the UI, Still running year
Fingerprint sensor is hit or miss, Dual-cameras are broke-eh
No Android 7, Plastic back
Larger than its competition, Speaker output could use a boost, Video recording pales in comparison to still imagery, Fingerprint scanner needs rethinking