Beats by Dr. Dre Pill XL portable speaker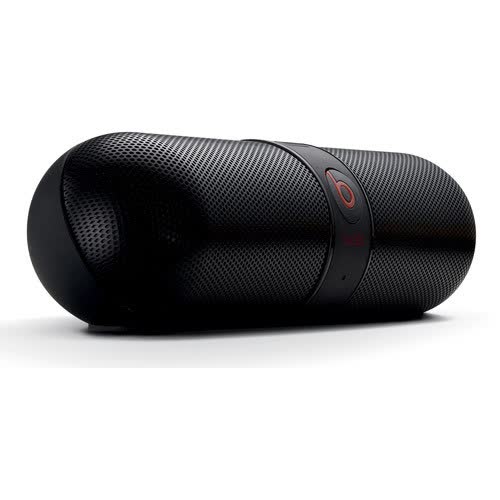 Pros:
The Beats Pill XL is welldesigned with an integrated carrying handle, a robust feature set, including speakerphone capabilities and a USBout charging port, and strong sound for a portable Bluetooth speaker. Also, battery life is decent at 15 hours.
Intense bass response. Powerful audio performance. Portable. Aux inputs and outputs for versatile playback options. Built-in speakerphone. Can charge external devices.
Stellar sound quality, Great battery life, Quick and easy setup, Simple controls
Cons:
Speaker requires its own AC adapter (not MicroUSB) for charging; no carrying case included
Minor distortion on seriously deep bass at top volumes. A bit overpriced
TechSpot is supported by its audience. When you buy through our links, we may earn a commission.
Learn more
.
The Beats Pill XL is welldesigned with an integrated carrying handle, a robust feature set, including speakerphone capabilities and a USBout charging port, and strong sound for a portable Bluetooth speaker. Also, battery life is decent at 15 hours
Intense bass response. Powerful audio performance. Portable. Aux inputs and outputs for versatile playback options. Built-in speakerphone. Can charge external devices
Stellar sound quality, Great battery life, Quick and easy setup, Simple controls
Once again – the pill capsule design is back and looks even better larger. NFC support. 15 hour battery life. Convenient carrying handle. You can charge your devices from the Beats Pill XL. Sound fills a room well. Great sonics with strong mids and highs
Speaker requires its own AC adapter (not MicroUSB) for charging; no carrying case included
Minor distortion on seriously deep bass at top volumes. A bit overpriced
Relatively uninspired design, Difficult multiunit pairing, Heavy
Takes several hours to warm up the speaker drivers. Only one color available so far