TechSpot Holiday Gift Guide 2011
It's mid-November already, the holidays are quickly approaching and like every year you want to find the perfect gift for your loved ones. If you are reading this, chances are someone on your list is a 'techie', gadget freak, or simply one who enjoys tinkering with the latest technology. Before you hit the nearest electronics shop or favorite e-tailer for some shopping, check out our shortlist on some the hottest items for tech fans this year.
Just like in previous years we've thoughtfully compiled a list of technology toys and gadgets from least to most expensive. Whether you're looking to keep your spending in check or go all out and buy that big bad HDTV you've been gazing at, we hope you'll find this guide handy. So without further ado here are our suggestions:
The basics - Gifts less than $100
A Book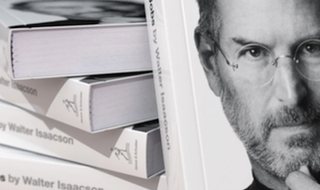 Is there an avid reader on your gift list? Books -- whether inspirational or just a good read -- make for a great holiday gift. One obvious choice this season is Steve Jobs' authorized biography by Walter Isaacson, which comprises more than 40 interviews with the former Apple CEO and gives you an insight into the life of one of the most successful and influential innovators of our time. Some other suggestions: Rework by 37 Signals, Kevin Mitnick's Ghost in the Wires, and In The Plex by Steven Levy.
Games and more games
This season's blockbusters and picks -
$25 - $60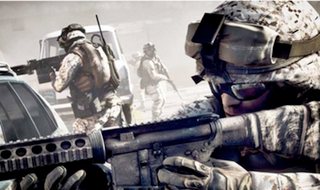 Odds are someone on your shopping list this year will be looking to spend a little quality time indoors playing the holiday's hottest titles on their favorite computer or video game system. We recently compiled a list of some of the hottest games for the PC this holiday season, including Battlefield 3, Batman: Arkham City, FIFA 12, The Elder Scrolls V: Skyrim and a few others. There will be no shortage of action on the console side either, as most games see a multi-platform release these days.
Razer DeathAdder
Essential ergonomic gaming mouse -
$60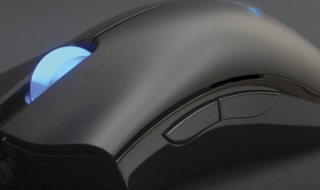 Razer is known and loved for its gaming gear. The DeathAdder is not their highest end mouse but at $60 it's a solid mid-range, all-around'er and a favorite among the TechSpot staff. The Razer DeathAdder comes equipped with a 3500dpi infrared sensor, a seven-foot tangle-free braided fiber cable, ergonomic design, 1000Hz Ultrapolling/1ms response time, five programmable buttons, and on-the-fly sensitivity adjustment.
Fashionable Geek Watch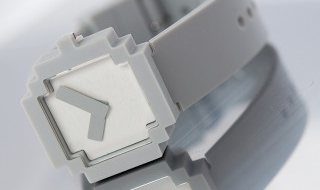 A person's choice in watch makes a powerful statement about his or her style. Whether you're going for a retro look or geek factor there are plenty of options out there -- with varying degrees of functionality. The Mutewatch, for example, has an incredibly spartan design incorporating hidden LEDs and a vibrating motor for alarms. The Phosphor E-Ink Watch makes great use of e-Ink technology, while the 8-bit Watch will win over retro and arcade enthusiasts with its pixellated design. Also, why not an iPod nano paired with an iWatchz wrist strap?
Shure SE215
Best sound isolating earphones for the price -
$89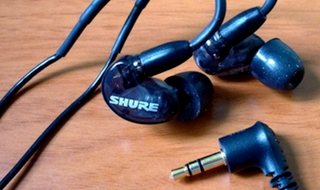 If you are serious about sound quality you'll likely want to replace whatever earphones came with your portable music player for something a bit more advanced. Shure's entry-level, sound isolating SE215 earphones will give you the best sound quality you'll find in the sub-$100 category, with solid clarity and bass performance without over-boosting like other affordable earphones. They are available in translucent black or clear and feature a detachable cable for easy replacement.
Star Wars: The Complete Saga
The force is strong in this one -
$90
A great gift for Star Wars fans: the latest edit of all six Star Wars movies, in full Blu-ray high definition and surround sound. This nine-disc box set called 'The Complete Saga' contains all six flicks plus 30+ hours of special features, deleted scenes, alternate scenes and an in-depth exploration of the saga. Another semi-recent Blu-ray release for 'geek movie' fans is the extended edition of the Lord of the Rings Trilogy, with almost two additional hours of material and commentary from the film's creators.
Northface Shirker
Durable and fashionable backpack -
$99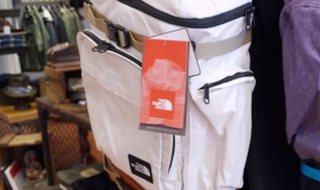 This retro-inspired 33.5-liter daypack features a convenient top-lid design so you can easily access your books or a six-pack. The large main compartment features a padded laptop sleeve (fits most 17-inch notebooks), and interior Velcro accessory pockets with a hydration clip/exit port. The front zip pocket has internal organization pockets, and dual zip water bottle pockets at the side keep your water bottles secure on the trail.