Netbooks are all the rage these days but their tiny displays tend to offer a less than ideal computing experience. This is in part because the operating system they run on – be it Windows or some customized Linux distribution – lack a user friendly interface fully optimized specifically for devices with small screens. That could soon change, it seems, with developers working on things like Eeebuntu (which we reported on last month) and Jolicloud.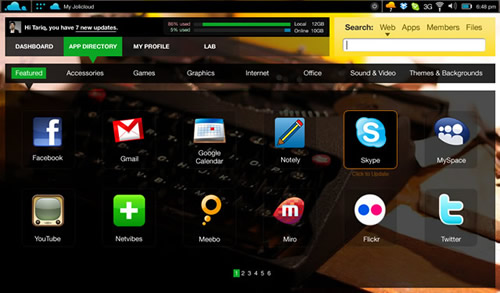 The latter is
being developed
by Netvibes founder Tariq Krim and from what little we have seen of the interface it is shaping up quite nicely. It's almost iPhone-like in its interface, with large icons for each application set on a series of flipping pages, and apparently touch screen support is in the works as well.
Jolicloud
isn't out yet, but will reportedly be released as a private beta soon, with a retail version to follow next.