Without any challenge to present at the Core i7 performance level, AMD is trying to pressure Intel in the value segment before their Core i5 CPUs make it to market. The
new Phenom II X4 965 Black Edition
that we are reviewing today operates at 3.4GHz with a 17x clock multiplier (200Mhz faster than the 955). This new Phenom is based on the same "Deneb" architecture and therefore features 6MB L3 cache, with each core receiving its own dedicated 512KB of L2 cache (2MB total L2 cache).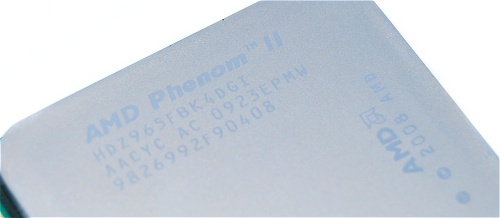 The
Phenom II X4 965
also continues AM3 support and remains backwards compatible with AM2/AM2+ motherboards, meaning that users can pick between DDR2 or DDR3 memory.
Read the complete review
.