Lenovo has come well prepared for this year's Consumer Electronics Show, toting a handsome array of machines including what appears to be a larger, near-production version of an old ultra-compact prototype. Years ago the company released pictures of its "Pocket Yoga" concept, which was comparable to the VAIO P, Sony's pint-sized novelty machine. The Pocket Yoga never came to fruition and, in fact, the Chinese manufacturer admitted at the time that it had no real product behind the mockups.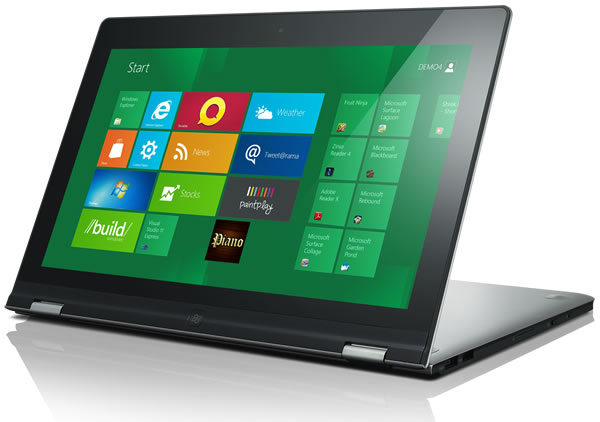 Fast forward to this week and the PC maker has unveiled the similarly named "IdeaPad Yoga," a touchscreen-enabled ultraportable. What sets it apart, however, is an unusually flexible hinge that lets you fold the screen directly over the chassis (instead of a rotating hinge). Not only does this transform the IdeaPad Yoga into a tablet, but you can flip the system over and bend the display ~180-degrees backward so the base serves as a rearward stand for the screen. The Verge had a hands-on, but it's missing now.
Lenovo sent us press kits for a few devices including a ton of IdeaPad Yoga pictures, but no spec sheet. The Verge doesn't mention much outside a 10-point touchscreen, a chiclet keyboard, a clickpad and the return of a leather palm rest, which has been shelved since the IdeaPad U260. Naturally, the IdeaPad Yoga is running Windows 8 and is presumably powered by some form of Intel silicon, be that Sandy Bridge or Ivy Bridge. Hopefully we'll have more specs along with pricing and availability info soon.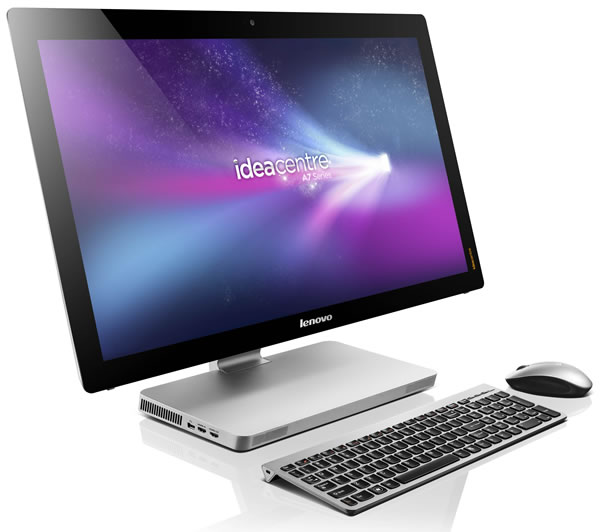 Among its other goodies, the manufacturer has also unveiled what it calls the "world's slimmest" 27-inch all-in-one -- an increasingly hollow title with sub-inch-thick designs. The IdeaCentre A720 features a 10-point touchscreen, an Intel Core-series CPU, an Nvidia GeForce GT 630M 2GB, up to 8GB of DDR3 1600MHz RAM, as much as 1TB of mechanical or 64GB of flash storage, a DVD or Blu-ray burner, Gigabit Ethernet, Wi-Fi and Bluetooth connectivity, along with tons of proprietary touch software.
70
The Lenovo IdeaPad K1 packs a 1GHz Tegra 2 processor, 1GB of RAM, a 10.1-inch (1280 x 800) capacitive touchpanel, Android Honeycomb 3.1, and a two-cell battery good for "up to ten hours" of use. Other features include a 2-megapixel camera on the front and a 5-megapixel camera on the back, a full SD card slot and support for full-sized USB input.
87
Read expert reviews, pros & cons, and product information about Lenovo IdeaPad Y560 - Intel Core i5. There are 5 reviews available so far.
76
Read expert reviews, pros & cons, and product information about Lenovo IdeaPad U300S. There are 53 reviews available so far.