TechSpot is celebrating its 25th anniversary. TechSpot means tech analysis and advice
you can trust
.
When you buy through our links, we may earn a commission.
Learn more
.
Storage, Battery, Software, Other Features
Storage: 128GB NAND plus MicroSD
In 2017, the ideal smartphone receives a straightforward upgrade over last year's model: an increase in on-board storage from 64 GB to 128 GB. You never know what you're going to chuck on your phone over the course of its life, so it's best to have a ton of storage available at your fingertips. Like the previous ideal smartphone, this phone would have an Apple-like NVMe controller for extremely fast transfer speeds.
For those that want to add in more storage without paying a ridiculous premium, the ideal smartphone would also pack a microSD card slot. You can grab a 200GB microSD for under $80 these days, and while this storage wouldn't be as fast as the internal NAND, it's a cheap and easy way to add in extra storage as needed.
Battery: Non-Removable 4,500 mAh
The most controversial aspect of my previous ideal smartphone was the battery. Some people didn't like that I chose a non-removable battery for my ideal device, and these same people will be disappointed once again. But before you jump in the comments to complain, there is a good reason why I want my battery to be sealed inside the handset.
First, removable batteries add thickness and heft to a device. To add in a removable battery, you need to include several extra layers of housing for the battery and its insert, plus a mechanism to remove the battery. Opting for a sealed battery means you can remove these housing layers, which leads to a slimmer device or a larger battery in the same space. The mechanism to remove the battery, whether that's a slide-out tray or a removable back cover, would compromise this ideal smartphone's beautiful metal unibody.
Removable batteries are also more of a hassle than external battery packs. Replacing a removable battery requires a restart of your phone, whereas battery packs do not. You'll also need to either buy a proprietary charger, or constantly swap batteries to ensure your spare battery is charged. Battery packs can be charged via standard phone chargers, and can be used to charge more devices than just your smartphone. Battery packs are typically much cheaper than phone-specific removable batteries for the same capacity and quality.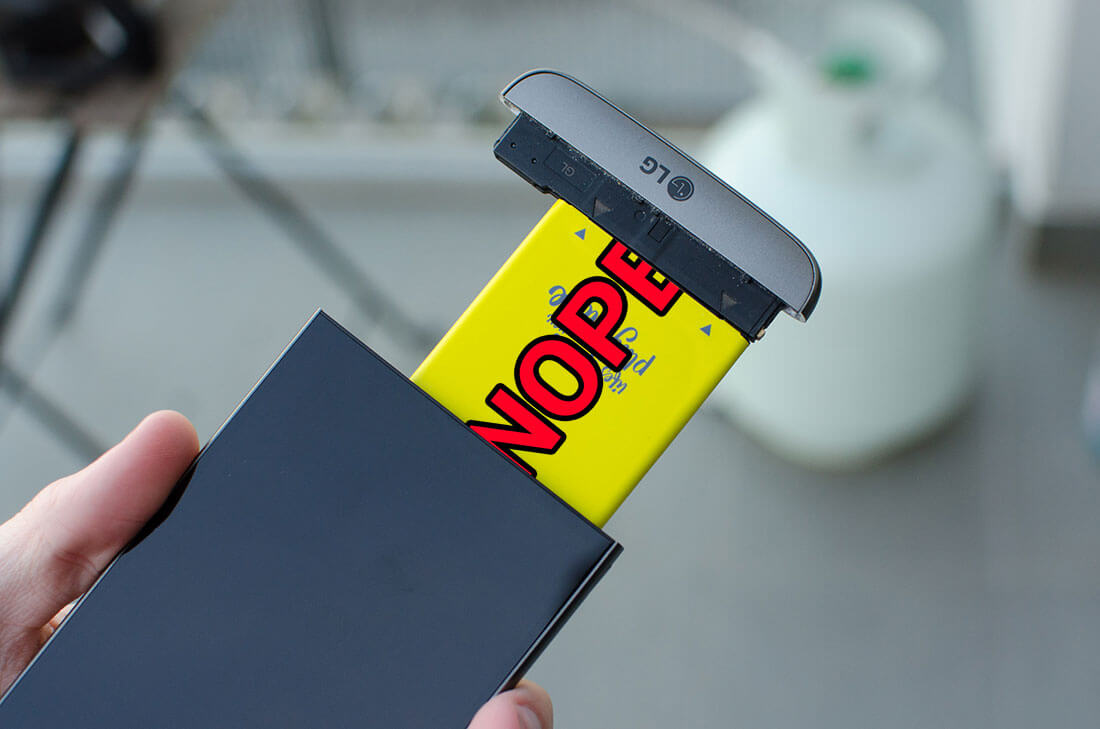 There are some legitimate reasons to want a removable battery. Swapping a dead battery for a fully charged one takes you from 0 to 100% in under a minute, and is less cumbersome than carrying around a battery bank with its cable. Removable batteries also allow you to buy third-party solutions that increase the phone's rated battery capacity, at the expense of thickness (and often quality, too).
Both concerns are assuaged through one simple feature: this ideal smartphone packs a massive 4,500 mAh battery inside. With this battery, you won't run out of charge during daily usage. You won't need a cumbersome third-party battery to extend your battery life. The ideal smartphone packs ideal battery life: enough capacity to last a full day, regardless of your usage patterns. Simply put: if this phone doesn't last long enough, it's not an ideal smartphone, is it?
4,500 mAh should be enough to achieve this battery life goal without making the phone ridiculously large. Both Meizu and Xiaomi have flagship 5.5-inch phones with 4,100 mAh batteries that clock in around 8mm thick. With a smaller display and a slightly larger battery, I expect this phone will clock in around 9 to 10 mm thick, which is perfectly fine for a portable yet powerful flagship.
There's one final concern about removable batteries that the ideal smartphone would also address: battery longevity. Battery degradation is inevitable after 12 to 24 months of consistent usage, and replacing it is easy with a removable battery: it only requires swapping the old battery for a new one. This is harder with a sealed battery, so the ideal smartphone would come with a battery replacement guarantee instead. With this guarantee you would be able to get your battery replaced after 18 months at a registered repair station, free of charge. Due to an excellent internal design, this process would take under an hour to complete.
Software: Android 7.1 plus Assistant and Fast Updates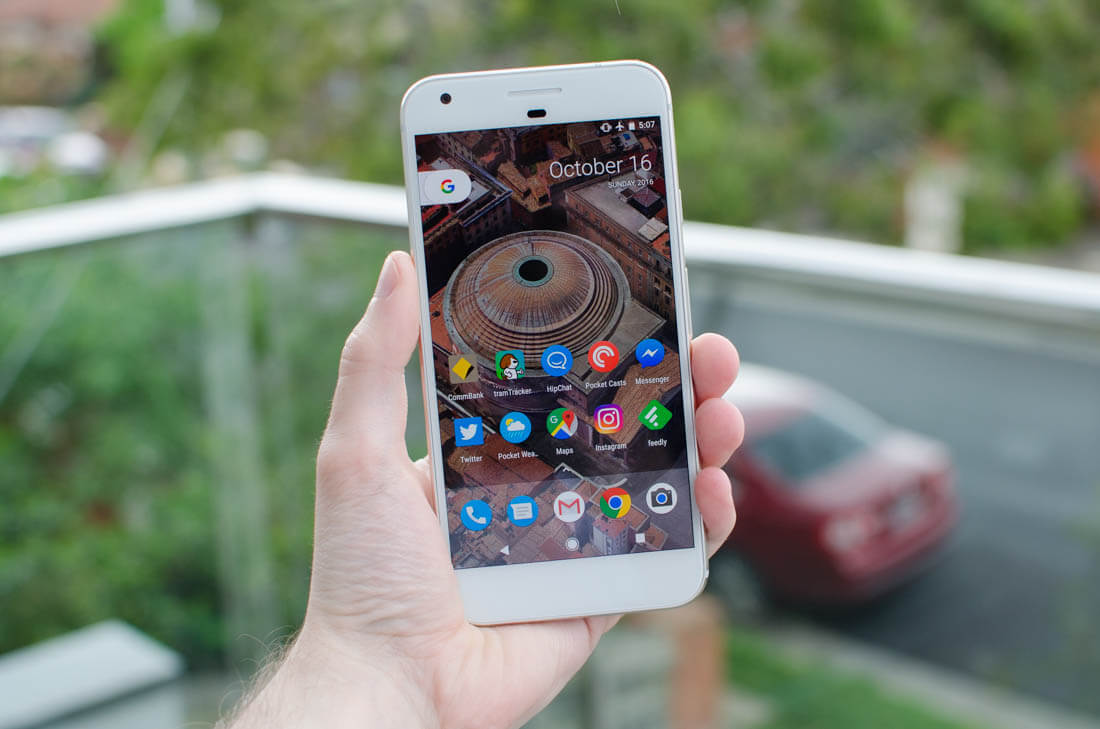 I prefer to use Android, so the ideal smartphone would pack the latest version of Android, rather than iOS. At the time of writing, this means the inclusion of Android 7.1 out of the box, in an unaltered version without any OEM skins. The only software additions would be those to support the hardware of this smartphone, and any relevant optimizations to performance and efficiency.
The ideal smartphone would receive Android security and feature updates on day one, at the same time as Google's Pixel and Nexus devices. Carriers would be prohibited from interfering with or delaying updates, like Apple's iOS update process, ensuring you'll get updates when they are announced and released to the world.
Google Assistant would be included with the ideal smartphone, a feature that's currently only available with the Pixel and Pixel XL. It's not fully polished at this stage, but Assistant is one of the best voice assistants on the market, along with Amazon's Alexa. It's only going to get better, and I think this technology will be seen in a wide range of products in 2017.
Windows 10 Mobile wasn't considered for obvious reasons (lack of apps being the main one), but I'd like to see Android adopt something similar to Continuum, transforming this ideal smartphone into a basic desktop through a simple USB dock. I'd be surprised if Google wasn't working on software like this, but it may not be ready for 2017's batch of handsets.
Other Features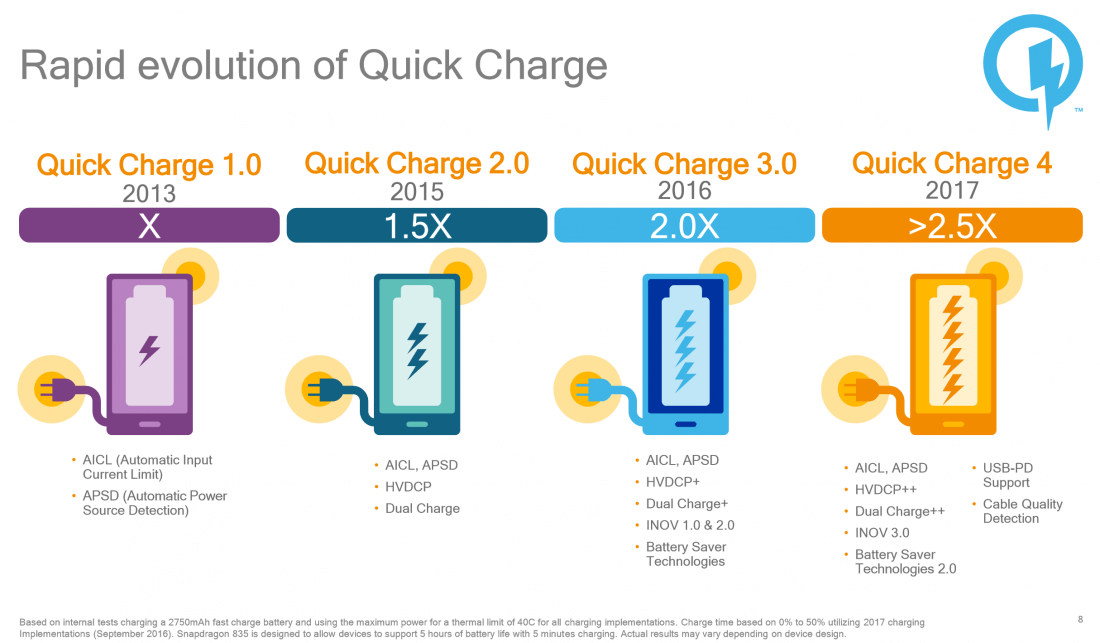 The ideal smartphone needs to charge quickly, particularly as the battery is not removable. This phone would support Qualcomm's Quick Charge 4.0 technology, which just edges out OnePlus' Dash Charge for the (supposed) fastest wired charging tech on the market. Ideally we'd see a 20 to 80 percent charge in less than 30 minutes.
Interest in this technology has waned somewhat over the past year, but the ideal smartphone would also pack fast Qi wireless charging. This would be an engineering challenge due to the metal exterior, but not impossible.
A USB Type-C connector for charging and data transfers is an obvious inclusion, but the ideal smartphone takes this to the next level through USB 3.1 transfer speeds. Most USB-C phones don't support USB 3.1, instead sticking with USB 2.0, but not the ideal phone. A 3.5mm headphone jack will also be included, because removing it is just dumb.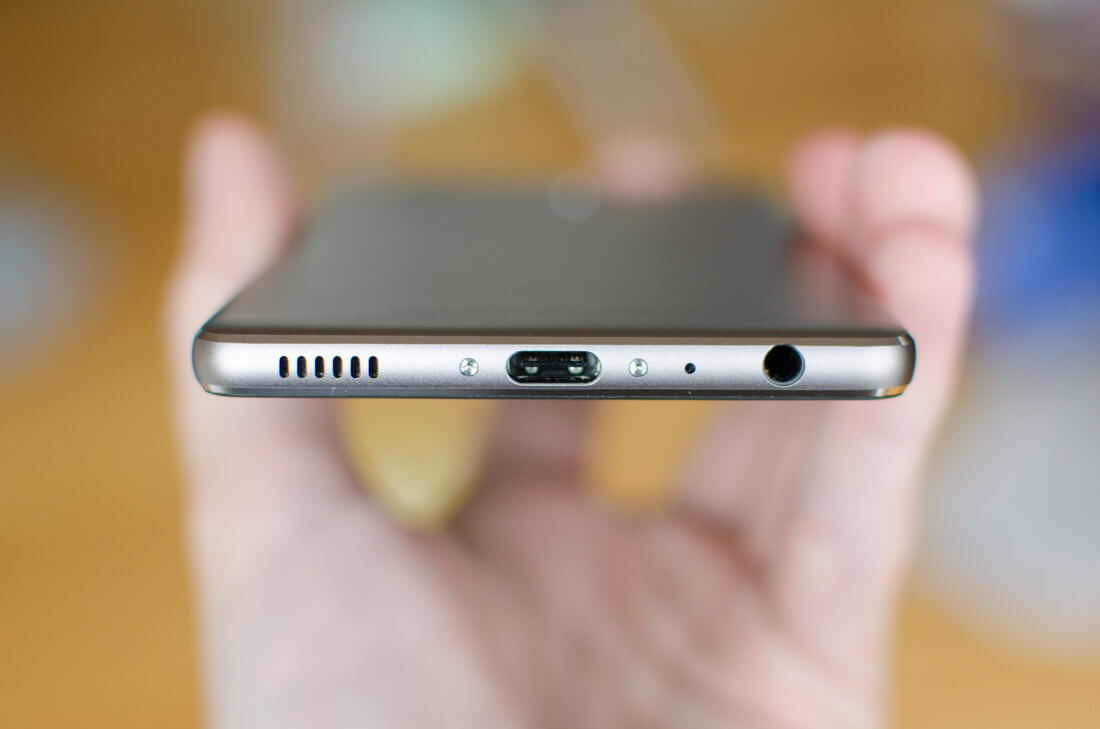 4 GB of RAM is still sufficient for the ideal smartphone, although I'm sure no one would complain if more RAM was included. It goes without saying that NFC will be part of this phone's hardware stack as well.
Dual SIM support is key for emerging markets, but it can also be useful for those in other countries. This would easily allow you to use the phone for both work and personal life, or to optimize your plan spending by leveraging multiple carriers.
An RGB notification LED would be included so you can easily see whether you have unread notifications at a glance. This would complement always-on display functionality that displays the time and other information, even when the screen is 'off'.
Full support for Qualcomm's X16 LTE modem and wireless connectivity. Some flagship phones don't include the antennas or other hardware to fully support the modem inside Qualcomm's top-end SoC. The ideal phone would fully support Cat 16/13 LTE and all the X16's LTE features, and would include all the necessary LTE bands for usage anywhere around the globe in the one SKU.
Much of this phone's hardware is geared towards virtual reality support, so it goes without saying that the ideal smartphone will support Google Daydream.
Wrap-Up
Now that I've gone through every aspect of this smartphone's hardware, let's take a look at the final spec sheet:
Qualcomm Snapdragon 835: 4x Kryo 280 CPU cores at 2.45 GHz, 4x Kryo 280s at 1.9 GHz, Adreno 540
4GB of dual-channel LPDDR4X RAM
5.3-inch AMOLED at 2560 x 1440 (554 ppi). No curved edges.
Rear Camera: 12-megapixel 1/2.5" Sony IMX260 with 1.4μm pixels, f/1.9 24mm lens, OIS, dual pixel technology, dual-tone LED flash, 4K recording, 240fps slow motion at 720p
Zoom Camera: 12-megapixel 1/2.5" Sony IMX260, f/2.2 72mm lens, OIS, dual pixel technology, 4K recording
Front Camera: 12-megapixel 1/2.5" Sony IMX260, f/1.7 24mm lens, OIS, dual pixel technology, 4K recording
128 GB of NAND with microSD expansion
17.32 Wh (4,500 mAh) non-removable lithium-ion battery. 18-month battery replacement guarantee
Dual-SIM LTE Category 16/13, global LTE band support
USB 3.1 Type-C with Qualcomm Quick Charge 4.0
Fast Qi wireless charging
IP68 water resistance
Rear fingerprint sensor, NFC, 3.5mm audio jack, stereo front speakers, notification LED
Metal and Gorilla Glass 4 unibody, less than 10mm thick
Android 7.1 or later with Google Assistant, Google Daydream, and fast updates
As this is a flagship phone, it would come with a flagship price: $599. Yes, this is $200 more than the OnePlus 3's attractive $400 price point, but it comes with top-end hardware on every line. To ensure success in the crowded phone market, it would be priced roughly $50 cheaper than the Google Pixel and Apple iPhone 7.
I'd buy one in an instant. It'd be an engineering challenge to produce, but it'd be the best phone ever made.