TechSpot is celebrating its 25th anniversary. TechSpot means tech analysis and advice
you can trust
.
When you buy through our links, we may earn a commission.
Learn more
.
If there's one thing we can say about PC titles in 2023, it's that the industry is moving into a new age of gaming. An increasing number of multi-platform games are no longer hamstrung by a need to run on last-gen consoles, and many are taking advantage of increasingly powerful baseline PC hardware – the RTX 3060 and its Ti variant continue to gain popularity in the Steam survey. A pretty game doesn't automatically equal a good game, of course, but it often helps.
Our list of the most anticipated games for 2023 is a mix of remakes, new entries from long-dormant series, and a handful of new IPs. We've been waiting for some of these titles for literal years, while others are probably going to see more delays before they arrive. But what these names really illustrate is that there's something on the horizon for every type of PC gamer.
Click on image to play gameplay video
Release Date: January 27, 2023
Genre: Survival Horror, over-the-shoulder
Buy if you like: Original Dead Space series, The Callisto Protocol, Resident Evil 4, crapping your pants
We start this list with the game that, barring no setbacks, will arrive first: Dead Space. It's been 10 years since we last stepped into the clunky boots of Isaac Clarke in Dead Space 3, so a return of the Necromorphs in this beloved survival-horror is well overdue. Only now, the guts and gore should look even more stomach-churning as they're rendered on modern hardware.
The limb dismemberment mechanic in Dead Space has been overhauled to appear more realistic, thanks to the new Peeling system that lets you carve through layers of Necromorph flesh, tendon, and bone in order to remove a limb. Players can also use dismembered body parts as projectile weapons: nice!
Remakes of beloved old games don't always hit the mark – just look at the debacle that was the Blade Runner Remaster – but EA says Dead Space has been completely rebuilt from the ground up, offering improved visual fidelity thanks to the switch from the RenderWare engine to the newer Frostbite engine. The beefy recommended specs include at least a Ryzen 5 5600X or a Core i5-11600K combined with at least a Radeon RX 6700 XT or an RTX 2070, suggest this will be a graphically impressive experience, too.
Click on image to play gameplay video
Release Date: February 23, 2023
Genre: RTS
Buy if you like: Company of Heroes 1 & 2, Warhammer 40,000: Dawn Of War II, Iron Harvest, war games
Another franchise we haven't seen in years. Company of Heroes returns in 2023 and real-time strategy fans couldn't be happier. The 2006 original is still regarded as one of the greatest RTS games of all time, and what we've seen of this third entry looks very promising.
CoH 3 will feature two full campaigns set during World War II – one in North Africa and one in Italy. Relic Entertainment has already revealed features such as the tactical pause in single-player mode, which looks like a welcome addition for those who feel overwhelmed by so much happening at once on the battlefield.
There are also fully destructible environments, verticality that affects units' line of sight, and a dynamic campaign map that allows players to oversee everything in the war, offering full "sandbox-style" gameplay, according to Relic.
Sega announced a three-month delay to Company of Heroes 3 back in October. Hopefully, there will be no more, and we'll get to experience the full game when it launches on February 23.
Click on image to play gameplay video
Release Date: December 2023
Genre: FPS/survival
Buy if you like: Previous Stalker games, Metro Exodus, radiation
Almost a decade after Call of Pripyat arrived and following a previous cancelation of the game, Stalker fans wet their collective pants in excitement when Stalker 2: Heart of Chornobyl was announced way back in 2018. That anticipation was severely dented following the announcement of its NFT integration. Thankfully, the outcry led to plans for the non-fungible tokens being dropped. And despite Russia's invasion of developer GSC Game World's home country of Ukraine, which led to several more delays, Stalker 2 lands this year.
There was little doubt that the Unreal Engine 5-powered sequel would look gorgeous, something that was confirmed in the latest trailer that arrived in December; an Nvidia RTX 2070 Super, Radeon RX 5700 XT, or Nvidia GTX 1080 Ti is recommended.
The return to the exclusion Zone around the Chornobyl nuclear power plant brings familiar dangers in the form of anomalies, mutants, and bandits, along with some new enemies. What we've seen so far looks like it'll appeal to both fans of the original and new players. Expect this one to be a big hit when it lands in December.
Click on image to play gameplay video
Release Date: June 6, 2023
Genre: Hack-n-Slash ARPG

Buy if you like: Other Diablo games, Torchlight 2, Path of Exile 2, spending money (maybe)
Have you grown tired of Diablo Immortal and crave a different version of Blizzard's long-running RPG franchise? One without the obscenely aggressive monetization tactics (hopefully), obvious mobile-first development, and that isn't the worst user-rated PC game? Our prayers will be answered when Diablo IV arrives later this year.
Despite the commercial success of the aforementioned title, Blizzard has plenty to prove to angry fans about the way Diablo Immortal turned out. The devs say Diablo IV's open world will appeal to all types of players, from newbies to hardcore veterans, the latter of whom should appreciate the likes of PvP zones, eight-player bosses, and world tiers that open up after hitting level 50.
As for the prickly subject of monetization, Blizzard says Diablo IV is a full-price game with a Cosmetics Shop and Season Pass (with free and premium tiers), though it emphasizes that none of these provide any pay-for-power options.
Diablo IV is scheduled to arrive on June 6. Some Blizzard employees think this date might be too optimistic, so don't be too surprised if this one gets delayed.
Click on image to play gameplay video
Release Date: February 10, 2023
Genre: Action, role-playing
Buy if you like: Lego Harry Potter, wizards, the books/movies
Think Starfield is the most-anticipated game among Steam users? You'd be wrong. It's Hogwarts Legacy, an open-world action RPG set within Hogwarts School of Witchcraft and Wizardry from the world of Harry Potter.
With its potion-making, spellcasting, dark wizards, and mythical creatures, Hogwarts seems like the perfect setting for an RPG.
Taking place in 1890, players control their customized Hogwarts student who holds the key to an ancient secret that threatens to tear the wizarding world apart. Being able to select which Hogwarts house you want to join, each with its own unique traits and companions, sounds like a highlight for fans of the books and movies.
With Simon Pegg confirmed as the voice of headmaster Phineas Nigellus Black, it's easy to see why people are excited about this one.
Click on image to play gameplay video
Release Date: March 17, 2023
Genre: Action-adventure
Buy if you like: Star Wars Jedi: Fallen Order, Dark Souls, soulslikes, anything Star Wars-related, redheads
Star Wars Jedi: Fallen Order won plenty of critical acclaim for being one of the best Star Wars games in recent times and the best Soulslike game (arguably) for people who normally avoid Soulslike games as they find them too frustrating.
The sequel, designed with the latest generation of console and PC hardware in mind, looks very promising.
Set five years after the first game, Star Wars Jedi: Survivor sees the return of Cal Kestis, who has now progressed from a Padawan to a full Jedi Knight; he's even growing the obligatory beard.
Players can take on a slew of bad guys/things using additional Force abilities and new lightsaber fighting styles. EA also promises larger areas to explore and rewards for those who venture off the beaten path. Make sure to keep 130GB free on your hard drive ready for this one's arrival on March 17.
Click on image to play gameplay video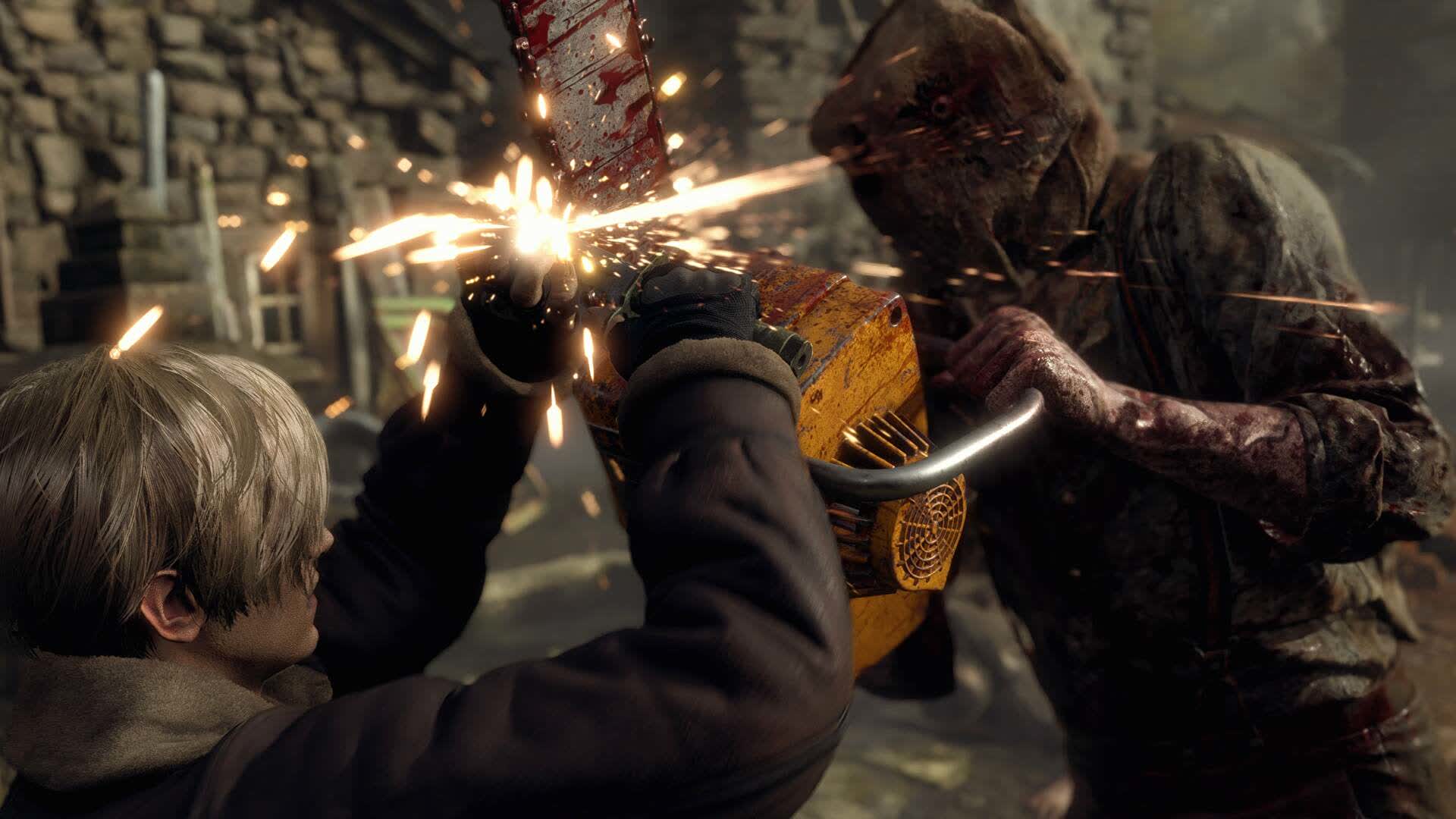 Release Date: March 24, 2023
Genre: Survival horror, over-the shoulder
Buy if you like: Dead Space, Resident Evil games before Resi 7, remakes
Before Resident Evil made the switch to a first-person perspective, many considered Resi 4 to be the best game in the series. Capcom did a stellar job with the remakes of Resident Evil 2 and 3, so expect the same level of quality in Resi 4.
Like that other survival-action-horror remake that's getting a remake, Dead Space, Resident Evil 4 promises an overhaul of its original systems.
The famous over-the-shoulder perspective remains, and with it comes updated graphics, gameplay mechanics, and controls. There's also a reimagined storyline, though Capcom says it will "preserve the essence of the original game." Some early hands-on reviews say it might be too similar to the original, though we'll reserve judgment until it arrives on March 24.
Click on image to play gameplay video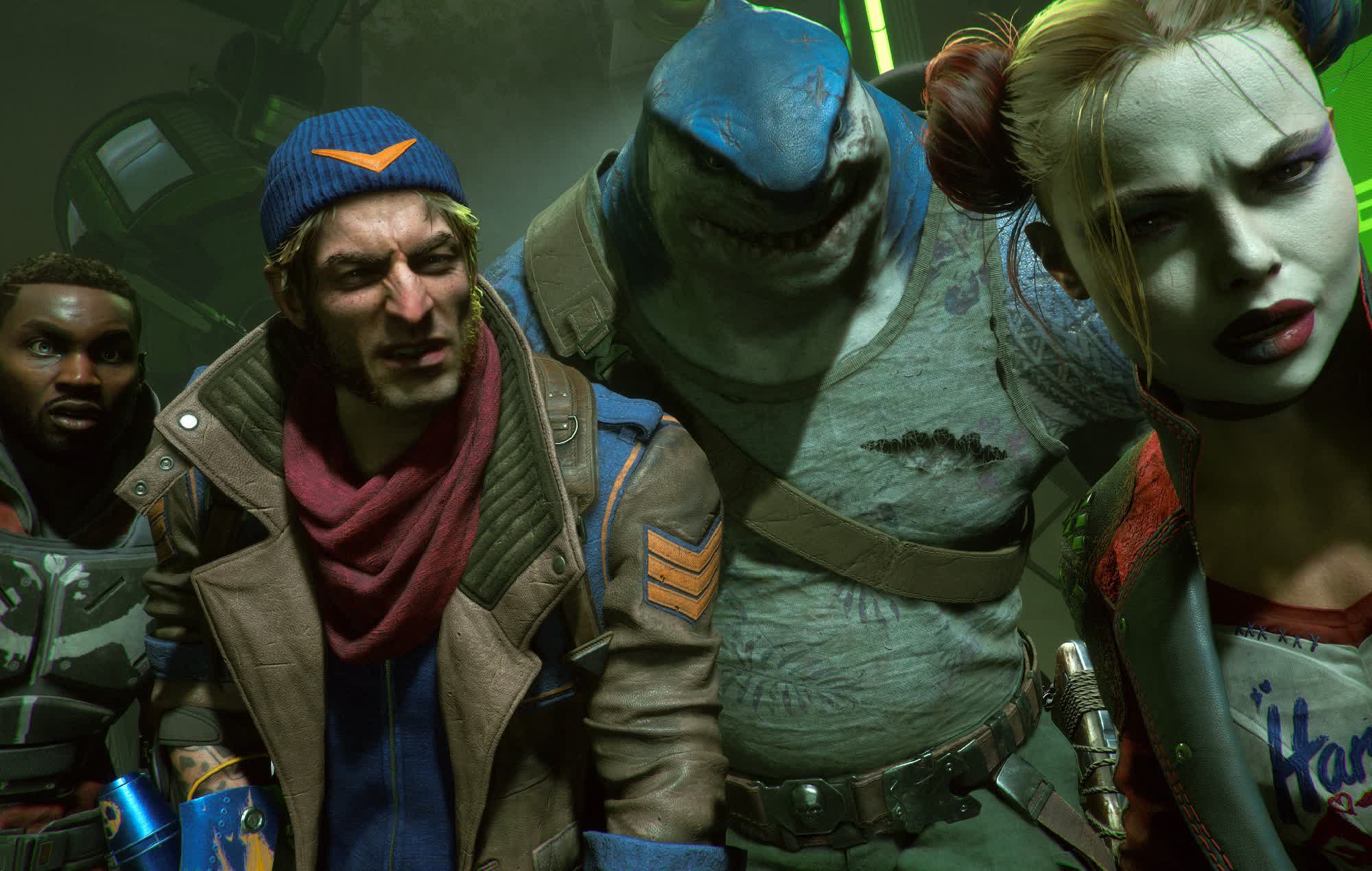 Release Date: May 26, 2023
Genre: Third-person action-adventure
Buy if you like: Batman Arkham series, DC comics, Harley Quinn
Gotham Knights was a disappointment, but publisher Warner Bros. could redeem itself with this return to the DC Universe, especially as it's been developed by Rocksteady Studios, creator of the legendary Batman Arkham games – the story is a continuation of that series.
The dark knight himself appears in the game, where he is posthumously voiced by Kevin Conroy in his final performance as the character.
Suicide Squad: Kill the Justice League has an interesting premise; it's an open-world game where players control of one of four supervillain misfits: Captain Boomerang, Deadshot, Harley Quinn, and King Shark. The others will be controlled by the AI but can be taken over by the main player at any time, or you can invite three friends to participate in the co-op multiplayer mode.
The plot involves Brainiac gaining control of the Justice League, including Superman, Batman, The Flash, and the Green Lantern, leaving it up to the Suicide Squad to track them down and free the heroes before taking on the big bald baddie.
The game was delayed to launch into 2023. The new release date is May 26, though Steam still has it listed as "coming soon." Hopefully, the recent concerns about what looks like an aggressive monetization system will be unfounded – the trailers look great.
Click on image to play gameplay video
Release Date: August 31, 2023
Genre: CRPG
Buy if you like: Divinity: Original Sin 2, Baldur's Gate series, Wasteland 3, Pathfinder: Wrath of the Righteous, tabletop games
Even though Baldur's Gate has been on Steam early access since October 2020, it's still easily one of this year's most anticipated games.
The 1.0 release lands in August, at which points fans of the CRPG originals and the many modern games in the genre, such as Divinity: Original Sin 2 (another brilliant title from Larian Studios), might want to use up all their work vacation allowance.
The overwhelming majority of people who have been part of the early access program love the game – most of the complaints are about how long Larian is taking to release the final version. It's already being hailed as the most advanced virtual tabletop ever, which bodes well for lovers of all things D&D, dice rolls, and beards. Baldur's Gate 3 is undoubtedly at the top of this writer's must-buy list.
Click on image to play gameplay video
Release Date: 2023
Genre: RPG, space sim
Buy if you like: Skyrim, Fallout 4, No Man's Sky, Mass Effect, The Outer Worlds, exploring, character customization
One problem Starfield will face is the sheer amount of hype it has to live up to. The fact that the game was delayed into 2023 only upped the anticipation of what has been called Skyrim in space.
The promise of visiting 1,000 worlds across over 100 systems sounds almost overwhelming (no actively landing ships on planets, though), but Bethesda knows how to make an RPG that's massive while also engrossing.
We've already seen some of Starfield's elements, including a character creator that lets users select everything from body type and complexion to their head shape and gait. You can also choose backgrounds from a list that includes Professor, Gangster, Chef, and Combat Medic. Bethesda promises the deepest customization options ever seen in one of its games; you can even customize the ships.
Starfield is a massive, ambitious title, and Bethesda will want to avoid any Cyberpunk 2077-like problems by launching it before all the bugs are ironed out. The release date will be confirmed soon.
Click on image to play gameplay video
Release Date: First half of 2023
Genre: RTS
Buy if you like: Homeworld & Homeworld 2, Stellaris, Battlefleet Gothic: Armada 2
It's been over two decades since the iconic and much-loved Homeworld games arrived, so we're well overdue a third entry.
The classic RTS space game was supposed to arrive in the fourth quarter of last year but is now set to release in the first half of this year.
Developer Blackbird Interactive, the studio behind the game, was founded by the first title's art director, Rob Cunningham. It was also responsible for the Homeworld Remastered Collection, so fans should expect plenty of what made those first games so great: controlling multiple ships in 3D space while humming along to some fantastic music. The third entry also features a roguelike cooperative mode, which sounds like a blast.
Click on image to play gameplay video
Release Date: February 21, 2023
Genre: First-person shooter
Buy if you like: Bioshock Infinite, Metro Exodus, killer robots, alternative histories
Most people assumed from the trailers that Atomic Heart was essentially Bioshock set in an alternative Soviet Union in 1955 filled with aggressive robots and other machines, but early first looks at Mundfish's game suggest this isn't another clone.
That isn't necessarily a bad thing, as many reviewers say there are so many different genre styles packed into the game that it's hard to pigeonhole, though it sounds closer to a straight-up shooter than an immersive sim.
Atomic Heart is shaping up to be one of 2023's best-looking games, too. There's crafting, a mix of open-world and linear sections, and plenty of gunplay and melee weapons to try out. It's also said to be very surreal and a bit sexy. Atomic Heart is available on PC Game Pass from day one, so subscribers can try it without the risk of paying full price for something they might not like.
Click on image to play gameplay video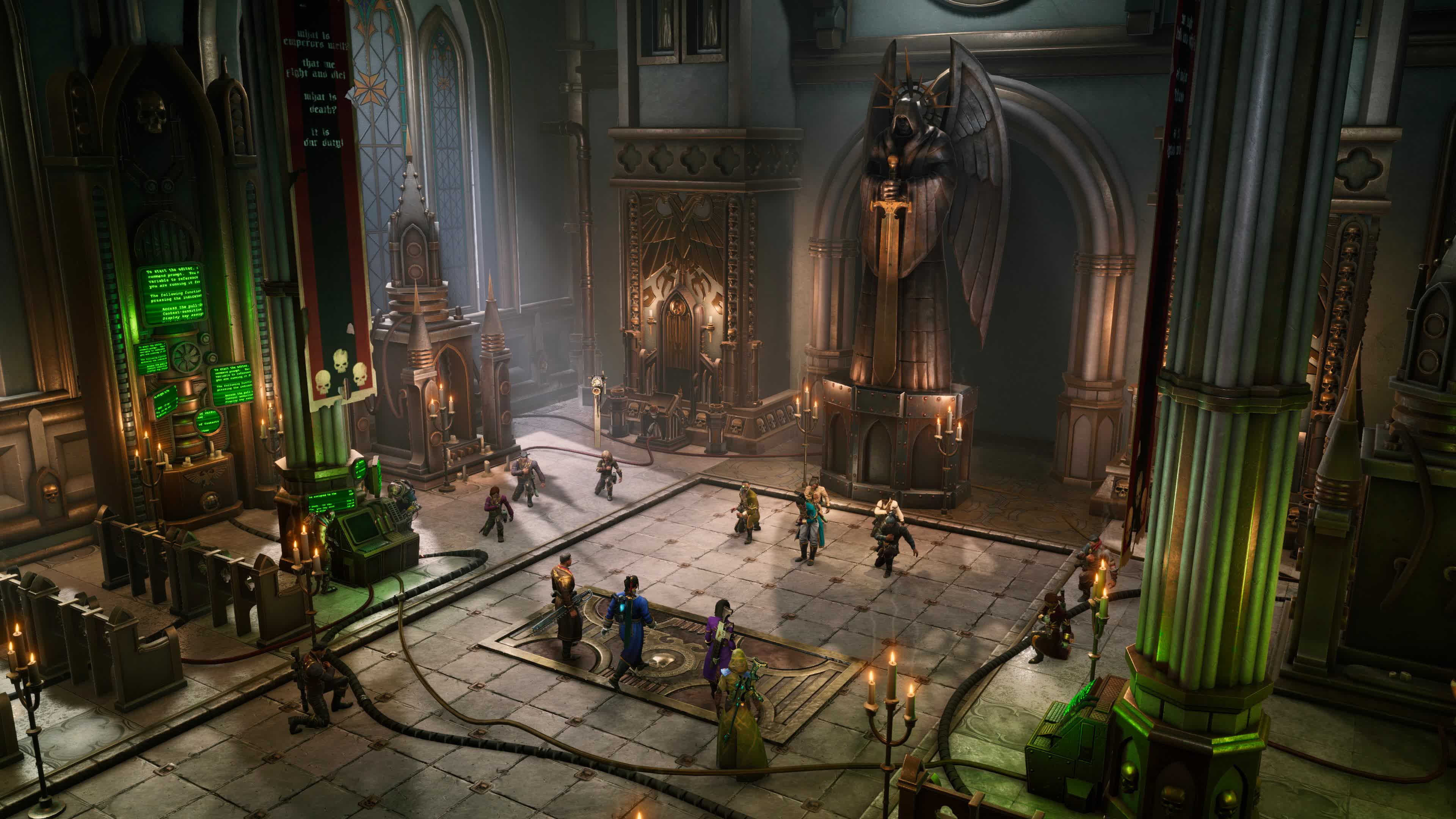 Release Date: 2023 (hopefully)
Genre: CRPG
Buy if you like: Pathfinder: Wrath of the Righteous, Divinity: Original Sin 2, Wasteland 3, anything to do with Games Workshop
Despite the many, many available games based in the Warhammer 40,000 universe, there's never been an entry in the CRPG genre. That scandalous omission is being addressed by Owlcat, the studio behind Pathfinder: Kingmaker and the excellent Pathfinder: Wrath of the Righteous, two of the deepest – some would say almost too deep – role-playing games you'll find.
Warhammer 40,000: Rogue Trader lets players control a Space Marine, an Aeldari Ranger, and a Sister of Battle. There's also the promise of making fateful decisions and some high-impact turn-based battles.
Owlcat hasn't given an official release date for the game. It's currently in closed alpha, and there's a beta planned for 2023, so we could see the final version launch before the year's out.
Honorable Mentions (that may release in 2023)