TechSpot PC Buying Guide - August 2009
Page 3 :

Entry-Level Gaming Box ($800) By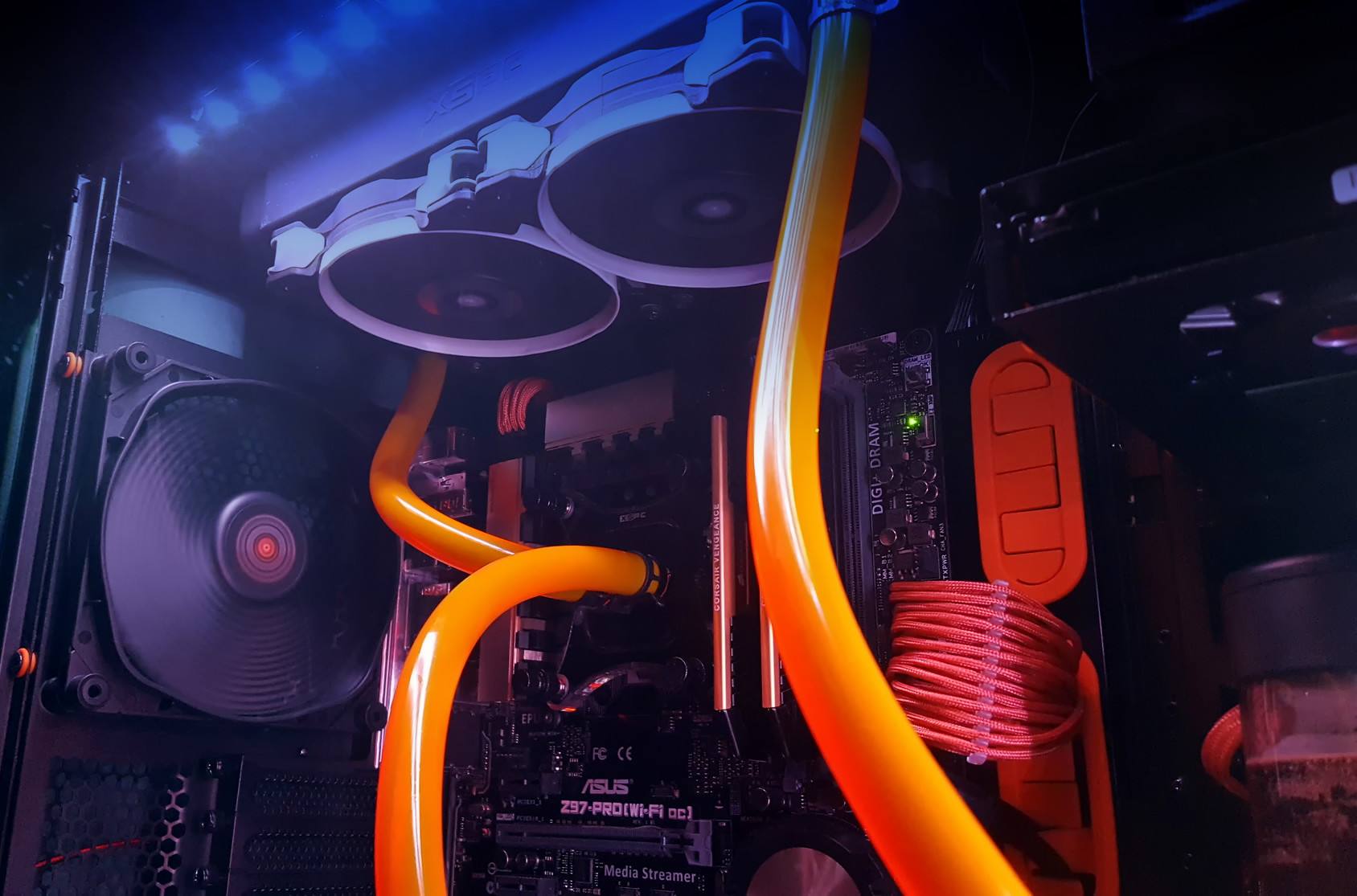 TechSpot is celebrating its 25th anniversary. TechSpot means tech analysis and advice
you can trust
.
When you buy through our links, we may earn a commission.
Learn more
.
Entry-Level Gaming Box ($800)
Upping the budget by $300 opens quite a few doors and results in a heavily upgraded version of our Budget build. This box should prove to be an excellent companion for running general applications and should make quick work of most games. Extremely demanding titles ought to be playable with dialed down settings.
Motherboard:
While DDR3 may not be worth the additional cost right now, and no GPU in your budget will saturate a PCI-E 2.0 x16 slot's bandwidth - at least you'll future-proof your setup a little. There's no telling precisely what tomorrow will bring, but the 770-C45 should be ready for it.
Other specs include two PCI-E x31 slots, three PCI slots, one PATA host adapter, six SATA II host adapters, six USB 2.0 ports, and integrated audio.
Processor:
The Phenom II X3 720 Black Edition is a 45nm socket AM3 CPU that features a 2.8GHz clock frequency, 4000MHz HT, 128KB+128KB of L1 cache, 3 x 512KB of L2 cache, 6MB of L3 cache and a 95W TDP.
Being a "Black Edition" AMD CPU means that the chip's multiplier is unlocked, and ultimately that it's prime for overclocking. Users and testers seem to unanimously report very successful overclocks, and some have even managed to unlock the X3's fourth core. You ought to get more than your money's worth with some careful adjustments.
Memory:
The extra dough won't pay off though. Apart from the name on the modules (and Crucial is as good as it gets), a few of them offer slightly tighter timings and may withstand overclocking a bit better, but that will vary from product to product so take a look around when you make your purchase.
Video Card:
The 4770 is built on 40nm tech and features a 750MHz core clock frequency, 512MB of 128-bit DDR5 memory with a frequency of 3200MHz, 640 stream processors, HDMI via an adapter, HDTV-out, two DVI ports, and max resolution of 2560 x 1600.
Hard Disk Drive:
Optical Drive:
Power Supply:
You'll find that most power supplies ideal for this PC are paired with a mail-in rebate. Some decent models are driven down as low as $40-$60 after the rebate is factored in. Units often within that price range include the OCZ500MXSP, OCZ550FTY, OCZ600MXSP, ETK500AWT, EPR525AWT, and the StablePower 500W. Being one of the heavier components, buying a slightly more expensive PSU with free shipping might work to your advantage.
Case:
With this build, it is our recommendation that you aim for at least a single 120mm rear exhaust fan and one intake. Most cases that ship with two fans start at about $30 to $40, and you'll find that a significant portion are manufactured by Rosewill or Cooler Master. There are so many models stamped with both names in the budget-bracket and yet little difference between them.
For a $30 case, consider Rosewill's Wind Ryder RZLS142A-P, which comes with two 120mm fans, and all of the traditional garnishes. Another $10 will put you in the range of many more models, including Rosewill's R901-P, R5730-P, RZLS142A-P, R909SL, and Cooler Master's Centurion 541 and Elite 310, 330, 335, 341, and 360. Cases are heavy too, so try and snag one with free shipping.
Monitor:
The Acer X223Wbd is a 22-inch monitor sporting a screen resolution of 1680 x 1050 and a dot pitch of .282mm. As such, things in the Acer monitor will appear larger than on the Asus alternative, but the amount of desktop space will be more limited. Other features of the Acer X223Wbd include 170/160-degree viewing angles, 2500:1 contrast ratio, and a 5ms response time.
At 21.5" the Asus VH226H features a native resolution of 1920 x 1080, a pixel pitch of .248mm, 170/160-degrees viewing angle, 300 cd/m2 brightness, 1000:1 contrast ratio, 2ms GTG response time, connectors for D-Sub, DVI and HDMI, and two 2W speakers.
Input Devices:
For inexpensive gaming-inspired devices look no further than OCZ's Alchemy Series Elixir keyboard ($15 after rebate) and Behemoth mouse ($30). With your remaining funds you might want to invest in a decent mouse pad, which start at about $10 (check out the offerings from OCZ, SteelSeries, Xtrac, Belkin and Kensington).
Our Entry-Level Gaming Box, in a nutshell...
| | | |
| --- | --- | --- |
| Component | Product | Cost |
| Motherboard | MSI 770-C45 | $80 |
| Processor | AMD Phenom II X3 720 Black Edition | $120 |
| Memory | Crucial 4GB DDR3 Kit | $70 |
| Video Card | ATI Radeon HD 4770 | $110 |
| Hard Disk Drive | Western Digital 640GB | $70 |
| Optical Drive | LG GH22NP20 | $25 |
| Power Supply Unit | OCZ OCZ500MXSP | $60 |
| Case | Chassis with sufficient cooling | $30-$40 |
| Monitor | Acer 22" or Asus 21.5" | $160 |
| Input Devices | Keyboard and mouse | $60 |
| | Total | $795 |