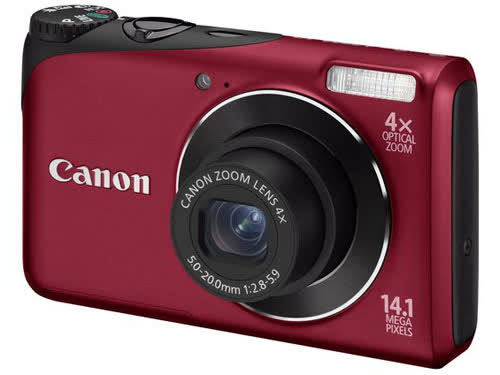 Pros:
Very compact and lightweight; Easy to use; Ergonomic; HD movie capture; Decent image quality
Very good image quality compared to other cameras in its price range, Low price makes this camera beneficial for beginners, A2200 is very light and thin, making it easy to operate onehanded, Camera is extremely easy to use, Canon has included some interes
The Canon PowerShot A3300 IS has a nice feature set for the money as well as excellent photo quality.
Cons:
No image stabilisation; Colours look a bit dull; Slow performance; No optical zoom in movie capture; Price could have been lower
Shot to shot delays and seeing the "busy" message on the LCD are problematic, More variety in the available resolutions would be nice, Lens tends to make some noise when zooming, Autofocus sometimes is a little slow, especially indoors, Video mode has som
TechSpot is supported by its audience. When you buy through our links, we may earn a commission.
Learn more
.
Very compact and lightweight; Easy to use; Ergonomic; HD movie capture; Decent image quality
Very good image quality compared to other cameras in its price range, Low price makes this camera beneficial for beginners, A2200 is very light and thin, making it easy to operate onehanded, Camera is extremely easy to use, Canon has included some interes
The Canon PowerShot A3300 IS has a nice feature set for the money as well as excellent photo quality
No image stabilisation; Colours look a bit dull; Slow performance; No optical zoom in movie capture; Price could have been lower
Shot to shot delays and seeing the "busy" message on the LCD are problematic, More variety in the available resolutions would be nice, Lens tends to make some noise when zooming, Autofocus sometimes is a little slow, especially indoors, Video mode has som
The camera has long shot-to-shot times and its flat buttons can be tricky to press