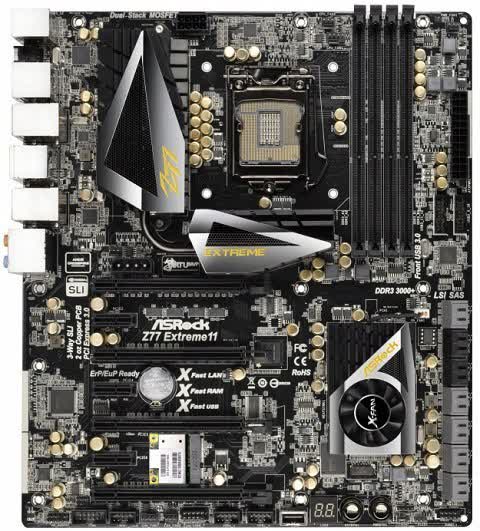 -
No Metascore yet
Browse
8 expert reviews
so far
Excellent:

2

Good:

0

Average:

0

Bad:

0
Pros:
Packed with everything you need to physically overclock beyond the limit, Fantastic stock and overclock performance, Excellent accessories package, Wideopen BIOS ready for tweaking, 3Way SLI and 4Way CrossfireX on the Intel Z77X platform, Fully functional AMI UEFI BIOS that includes mouse support and support for 3 TB drives....
Cons:
PLX PEX8474 active at all times, Onboard fan can draw hot air off the VGA cards in, causing higher system noise, No Intel Thunderbolt, Relatively high but justified price.
TechSpot is supported by its audience. When you buy through our links, we may earn a commission.
Learn more
.
Packed with everything you need to physically overclock beyond the limit, Fantastic stock and overclock performance, Excellent accessories package, Wideopen BIOS ready for tweaking, 3Way SLI and 4Way CrossfireX on the Intel Z77X platform, Fully functional AMI UEFI BIOS that includes mouse support and support for 3 TB drives
PLX PEX8474 active at all times, Onboard fan can draw hot air off the VGA cards in, causing higher system noise, No Intel Thunderbolt, Relatively high but justified price