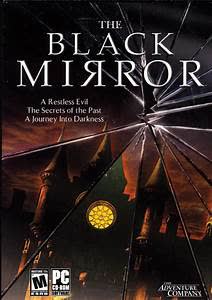 Pros:
Interesting premise, Occasional goodlooking visuals
Intriguing mystery, solid characters
Eerie atmosphere, Simple yet engaging puzzles, Intriguing story...
Cons:
Everything else, Janky graphics, controls, camera, and character performances
Clunky gameplay, visual twitches, long loading times, and gamebreaking bugs
TechSpot is supported by its audience. When you buy through our links, we may earn a commission.
Learn more
.
Interesting premise, Occasional goodlooking visuals
Intriguing mystery, solid characters
Eerie atmosphere, Simple yet engaging puzzles, Intriguing story
Everything else, Janky graphics, controls, camera, and character performances
Clunky gameplay, visual twitches, long loading times, and gamebreaking bugs
Which fails to realize its potential due to mediocre voice acting and writing, Clunky controls, Bad camera angles, Performance issues, Short length