Samsung SGH-T939 Behold 2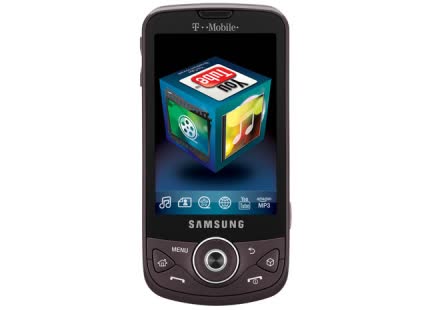 Pros:
Excellent camera, Stunning AMOLED display.
AMOLED display, very good camera.
An allaround reliable phone with fantastic talk time of 4 hours and 52 minutes. MiniUSB port makes file transfers a cinch. Feels surprisingly light at 4.2 ounces. Easytouse Dpad makes a decent alternative to touchscreen navigation. Ships with 2GB memory c
Cons:
On the expensive side, TouchWiz feels a bit cluttered
Too much TouchWiz on top of an already capable Android, occasionally sluggish.
TechSpot is supported by its audience. When you buy through our links, we may earn a commission.
Learn more
.
Excellent camera, Stunning AMOLED display
AMOLED display, very good camera
An allaround reliable phone with fantastic talk time of 4 hours and 52 minutes. MiniUSB port makes file transfers a cinch. Feels surprisingly light at 4.2 ounces. Easytouse Dpad makes a decent alternative to touchscreen navigation. Ships with 2GB memory c
Beautiful AMOLED display, Unique industrial design, Good Web browsing speeds
Custom applications, Excellent AMOLED screen, Camera is good, with 5 megapixels and a great interface
Sharp, responsive touch screen. 5-megapixel camera. Good battery life
High-quality OLED screen looks great.
Amazing AMOLED display, good profile support, nice notification system, good music player
The Samsung Behold II boasts a vibrant AMOLED capacitive touch screen. The smartphone includes more-robust multimedia capabilities, and its 5-megapixel camera takes excellent pictures. Wi-Fi, Bluetooth, GPS, and 3G support are all included
On the expensive side, TouchWiz feels a bit cluttered
Too much TouchWiz on top of an already capable Android, occasionally sluggish
Menus are confusing, inconsistent and ugly. Unlock key is far too recessed to be of practical use. Touchscreen seems to attract more fingerprints than competitors. No good can come of that spinning cube
Expensive, Slow UI, TouchWiz makes Android less intuitive, No social networking/address book integration
Ly designed interface, especially the side main menu
Awkward horizontal app drawer orientation, Redundant app menus, Overly-sensitive microphone, Poor video resolution/display
Sluggish. Buggy. Samsung's TouchWiz UI is a pointless disaster. Yet another forked Android build—this time for no reason
Samsung's TouchWIZ interface hurts Android experience. Keyboard is cramped and difficult.
Bad text input, weak reception, poor TouchWiz homescreen, an assortment of bugs and lag
The phone is expensive, especially compared with the competition. The TouchWiz interface isn't all that useful. Runs Android 1.5