Apple iPhone 7 Plus Review
Page 2 :

Performance: A10 Fusion, Benchmarks By
TechSpot is celebrating its 25th anniversary. TechSpot means tech analysis and advice
you can trust
.
When you buy through our links, we may earn a commission.
Learn more
.
Performance: A10 Fusion, Benchmarks
Apple's own A10 Fusion chip draws the assignment this season alongside an embedded M10 motion coprocessor and 3GB of LPDDR4 RAM (2GB in the iPhone 7). Manufactured by Taiwan Semiconductor Manufacturing Company (TSMC) on a 16-nanometer FinFET process, this 64-bit SoC packs more than 3.3 billion transistors and is significant as it represents Apple's first quad-core mobile processor.
Similar to the ARM big.LITTLE layout, the A10 Fusion is comprised of two performance cores clocked at 2.34GHz and two energy-efficient cores that run at 1/5th the power of the performance cores. Apple says the two high-performance cores run 40 percent faster than last year's A9, twice as fast as the A8 before it and a whopping 120 times faster than the chip powering the original iPhone. An Apple-designed performance controller determines the best cores for a given job.
There's also a new six-core GPU that Apple says is 50 percent faster than the A9 and three times as fast as the A8 in the iPhone 6 and iPhone 6 Plus while consuming 2/3 the power of the A9 and half the power of the A8. Compared to the first iPhone, today's GPU is 240 times faster.
All things considered, Apple tells us that this is the most powerful chip ever put into a smartphone.
To test that claim, we put the iPhone 7 Plus through a battery of benchmarks that we've made a regular habit of running in of our smartphone reviews. As you can see, Apple's latest absolutely decimated the competition as it posted record-high numbers in nearly every test just as the iPhone 6 Plus did a year ago.
Without sounding like a broken record, the results highlight the tremendous advantage Apple has in developing both hardware and software under one roof. The fact that Apple has managed to get by on just two cores when everyone else adopted anywhere from four to 10 cores is quite telling.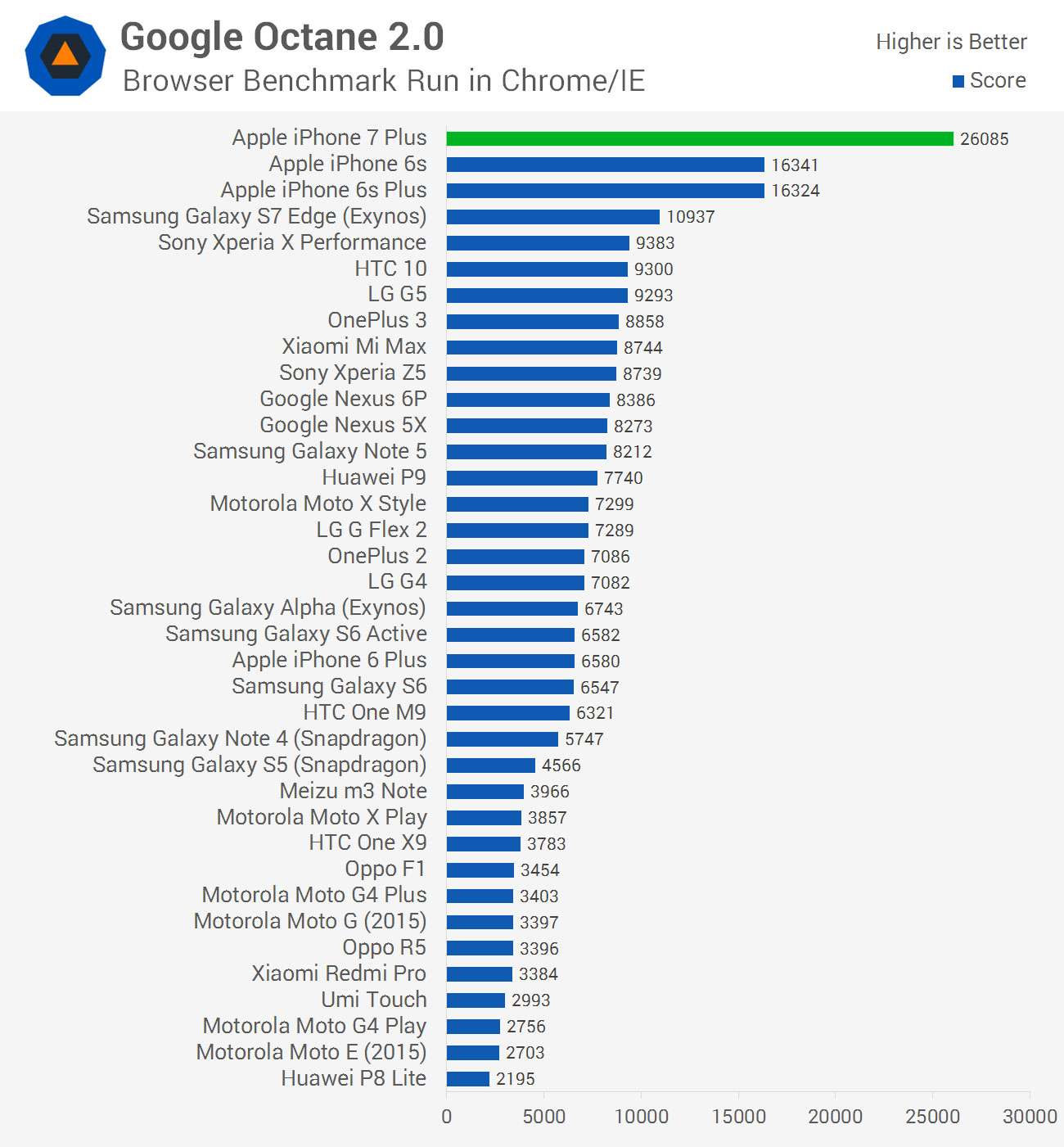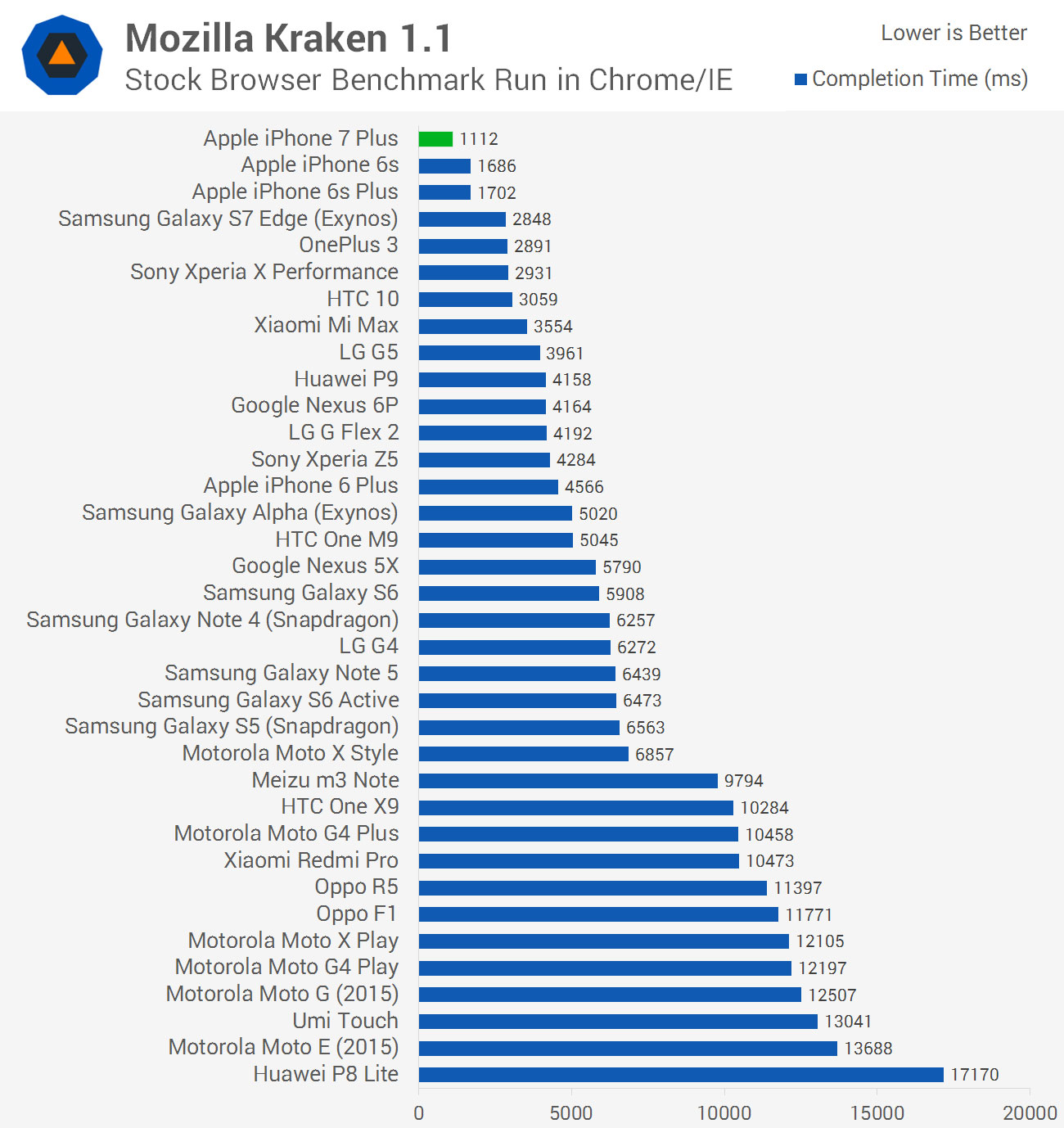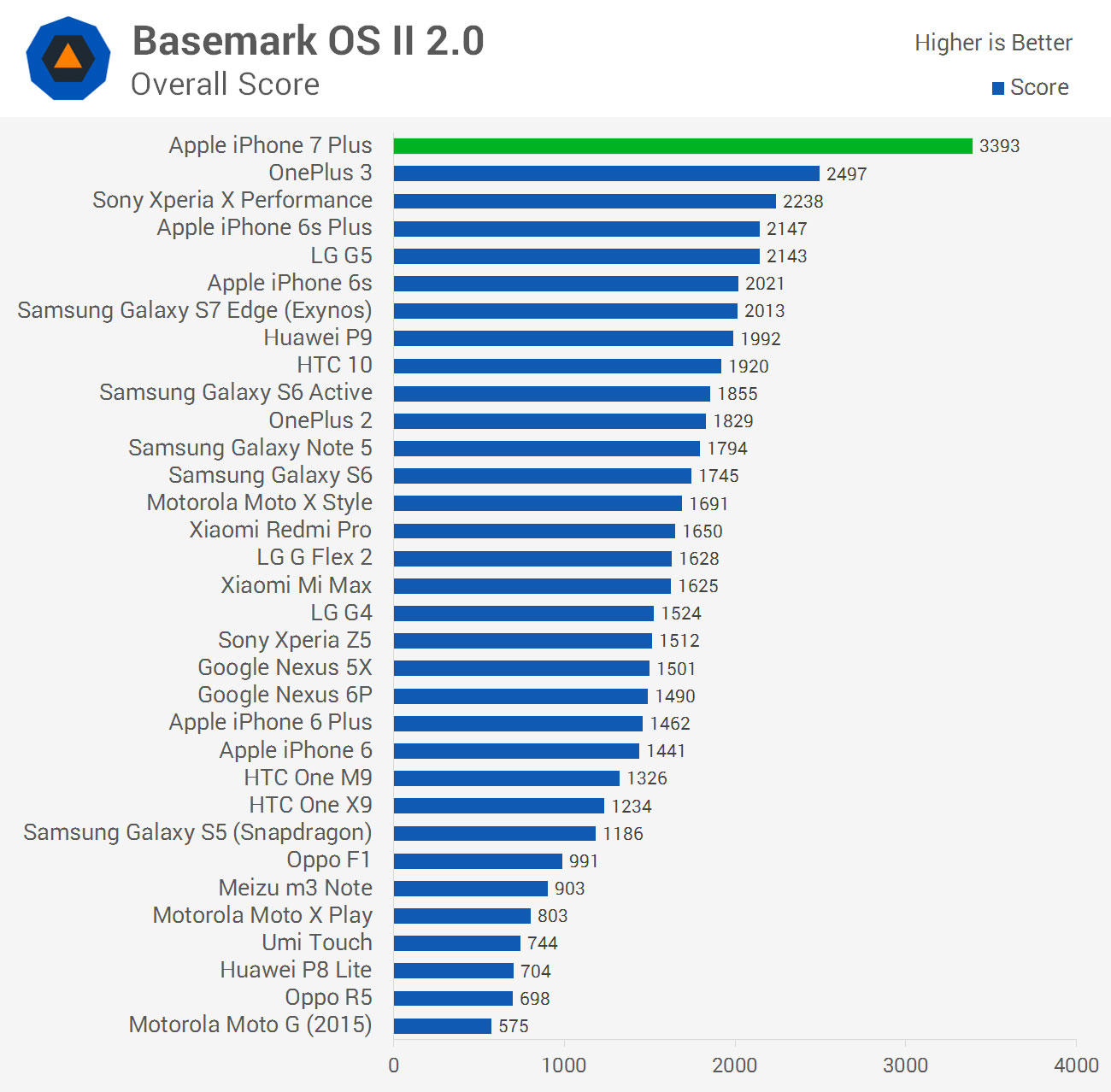 Of course, synthetic benchmarks are only one piece of the performance puzzle - most people simply want to know how well the handset carries itself on a day-to-day basis. In my experience over the past three weeks of using the iPhone 7 Plus exclusively, it performed flawlessly 99 percent of the time.
Demanding games like CSR Racing 2 looked downright stunning with absolutely no hint of lag. Similarly, surfing my favorite websites, fielding and receiving e-mail and text messages, tinkering in the Photo app and adjusting my Nest thermometer and Vivint home alarm system didn't visibly tax the A10 Fusion SoC.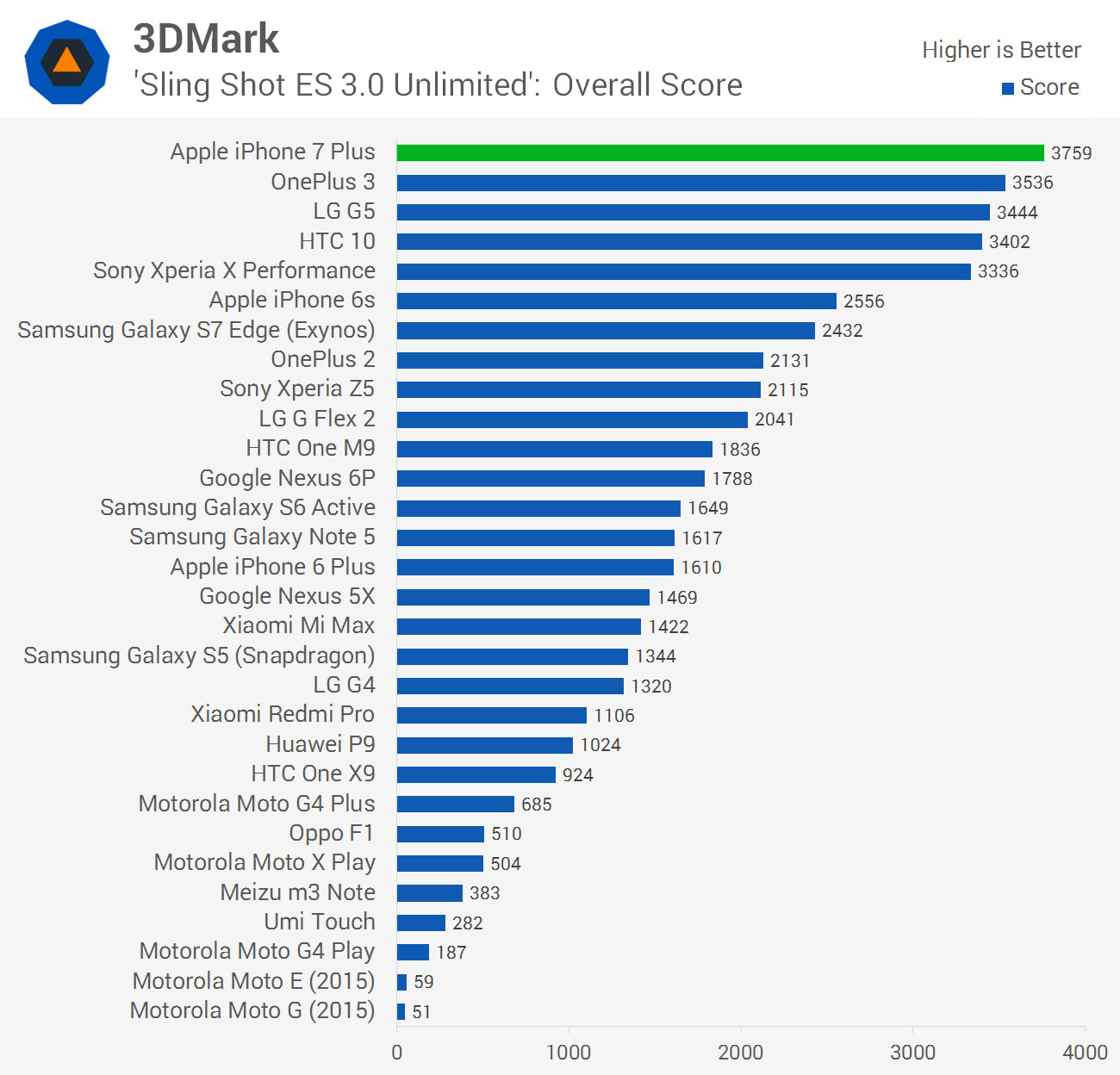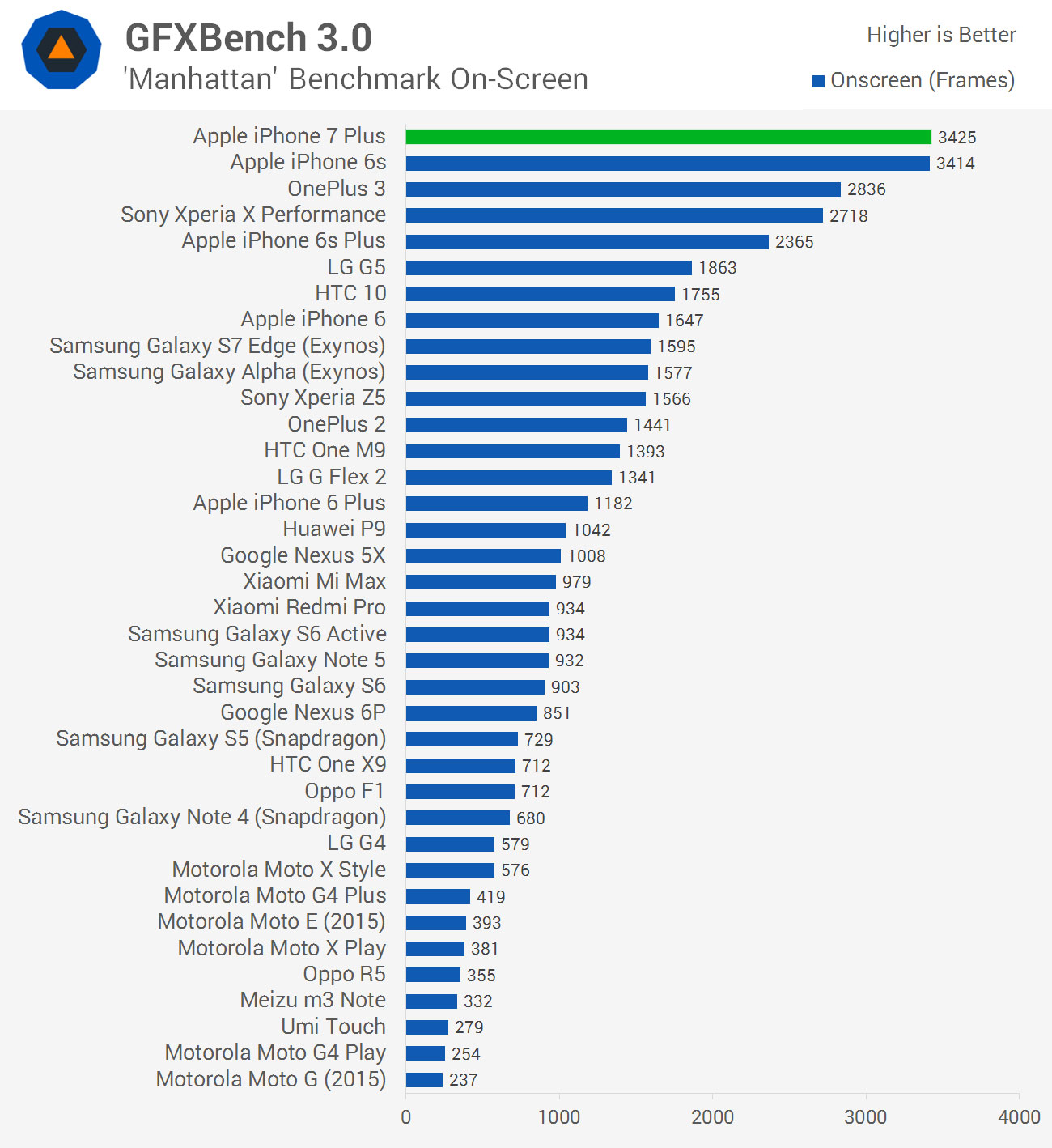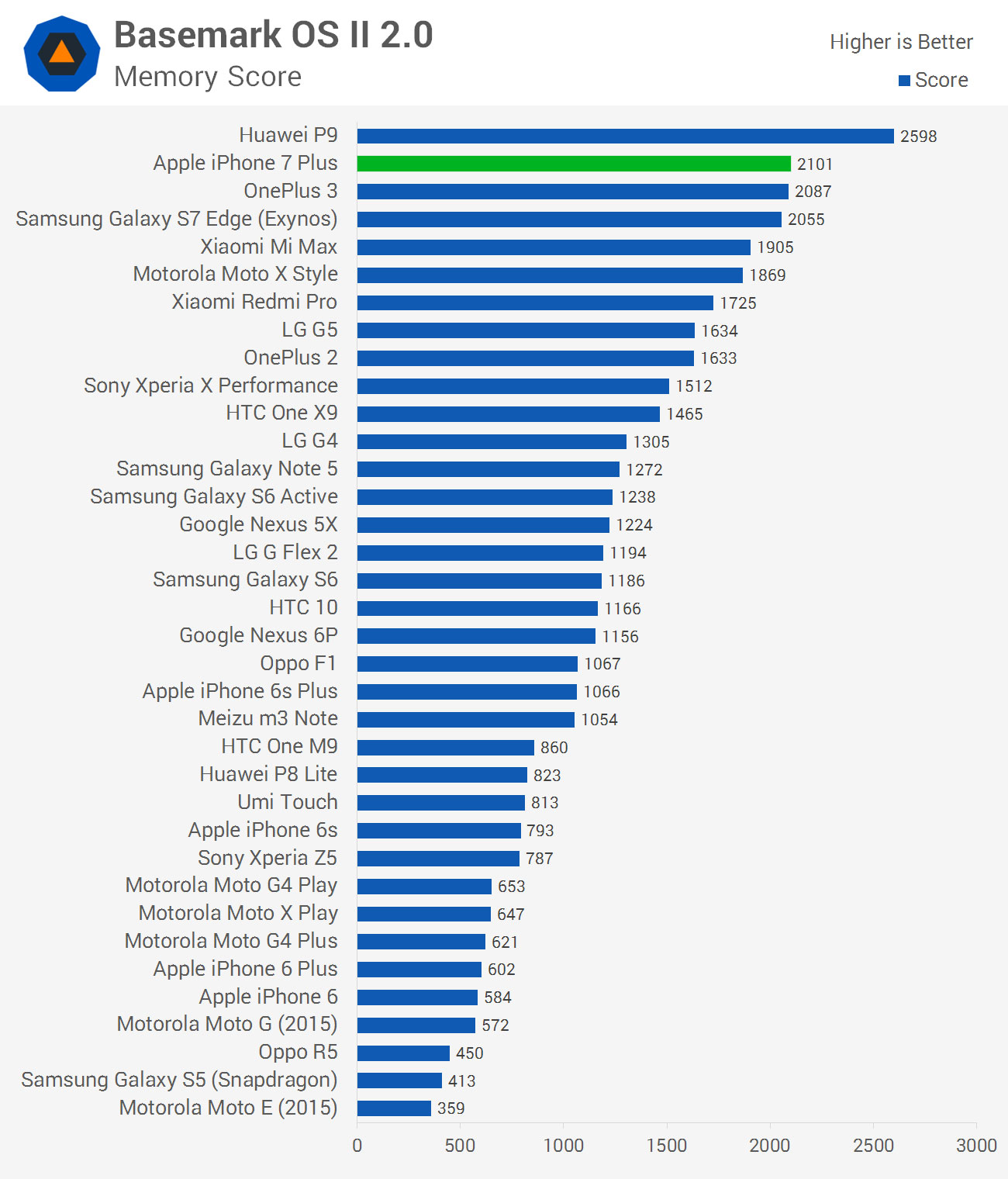 The only time I noticed any slowdown was when exiting apps. It doesn't happen every time but when it does, there's a tiny bit of hesitation as the animation begins which is uncharacteristic of a new iPhone with the latest version of iOS. Other than this, the phone felt buttery smooth.
In a side-by-side comparison with the iPhone 6s Plus, the 7 Plus more often than not was able to load a webpage or launch an app just a hair faster than last year's iPhone. The performance increase wasn't nearly as pronounced as I've witnessed in earlier generations which makes me wonder if mobile chips have hit a peak of sorts.
In the automotive world, once you surpass a certain threshold of horsepower and torque, it becomes more difficult to actually feel performance gains. For example, you're not going to notice a huge difference when going from 1,000 horsepower to 1,100 like you would if you were going from 100 to 200 horsepower.
That kind of feels like what's going on here as the iPhone 7 Plus hardly feels any faster than last year's iPhone 6 Plus. I suppose that's to be expected given the big.LITTLE-like configuration of the A10 Fusion but I digress.