TechSpot is celebrating its 25th anniversary. TechSpot means tech analysis and advice
you can trust
.
When you buy through our links, we may earn a commission.
Learn more
.
Hitman, Just Cause 3, KC: Deliverance, Mass Effect: Andromeda, Overwatch, Prey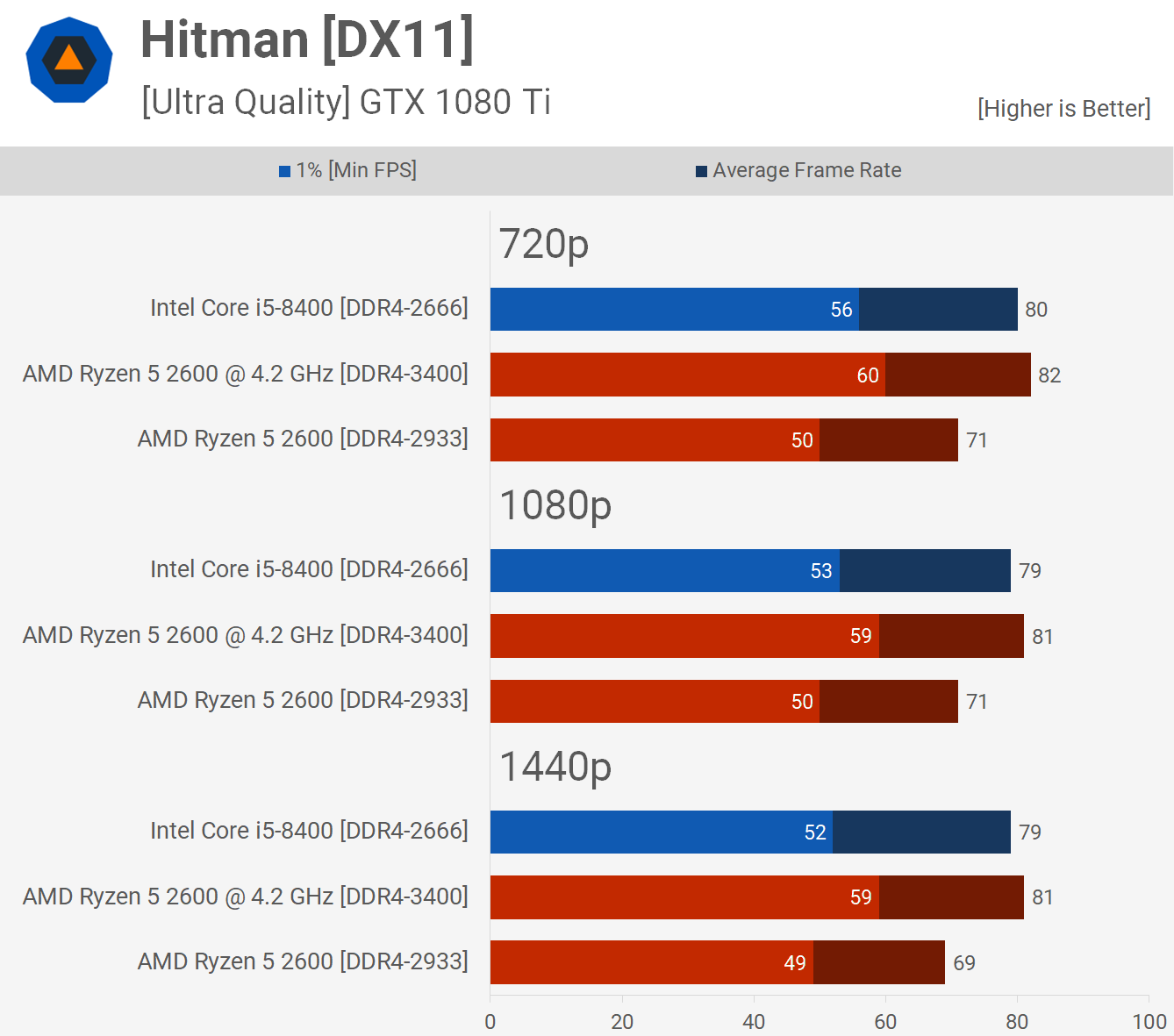 Hitman is yet another heavily CPU bound title as we see similar performance trends to that of Grand Theft Auto V. Again the Ryzen 5 2600 lagged behind the 8400 out of the box and then once overclocked hit the lead and produced double digit gains for the frame time performance.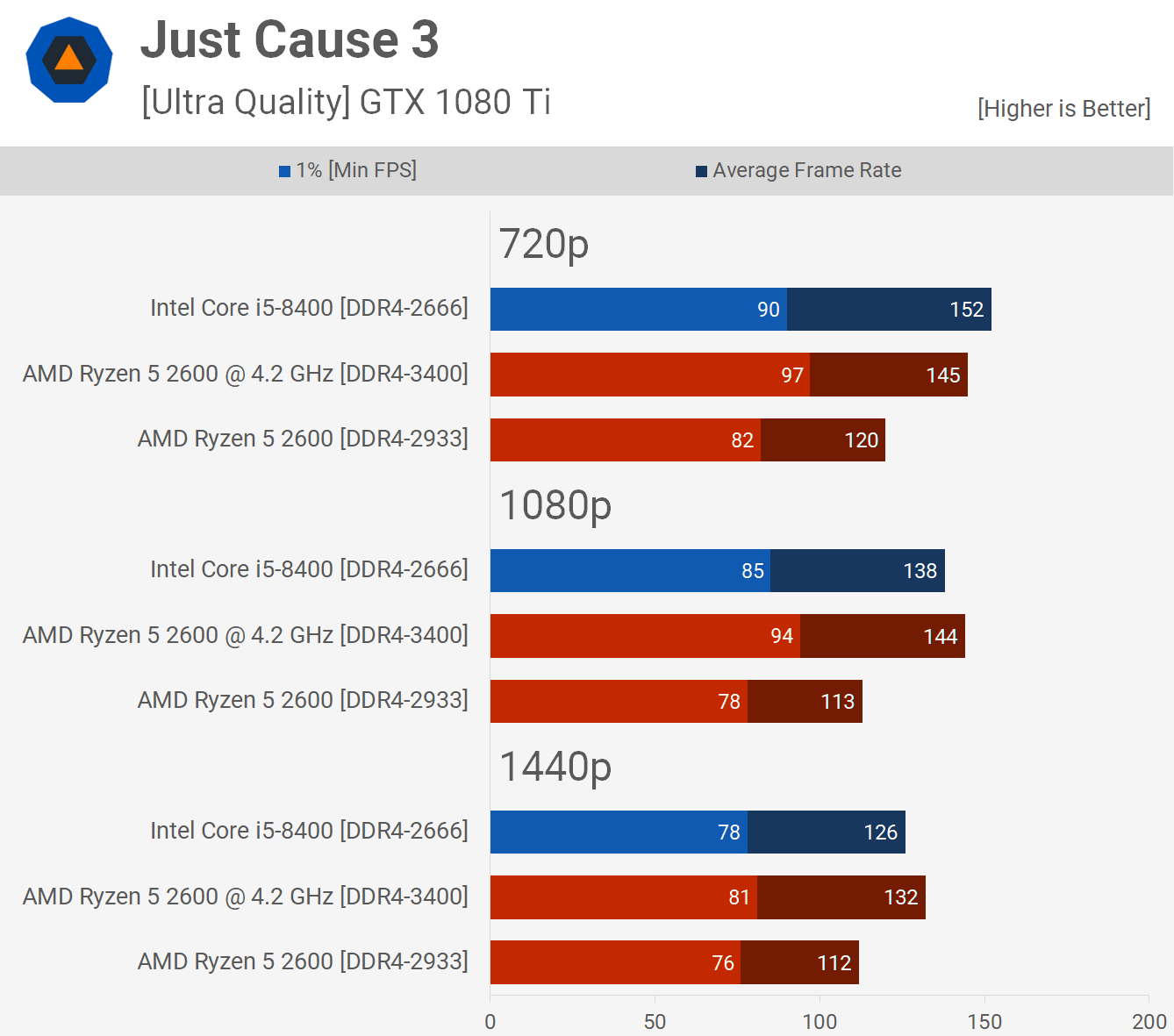 It feels like a very long time since I last benchmarked with Just Cause 3 so it was kind of nice to fire it up again. Much like what we found with Battlefield 1 for example, the Ryzen 5 processor offered comparable frame time performance out of the box but was considerably slower for the average frame rate. The Core i5-8400 was very solid in this title despite losing to the overclocked Ryzen 5 2600 at 1080p and 1440p.
Kingdom Come Deliverance is a much never title that I hadn't really done any benchmarking with before. Again we see what while the stock Ryzen 5 2600 offered competitive frame time performance, it lagged behind for the average frame rate. That said overclocking rectified the situation and now the 2600 was able to match and even beat the 8400.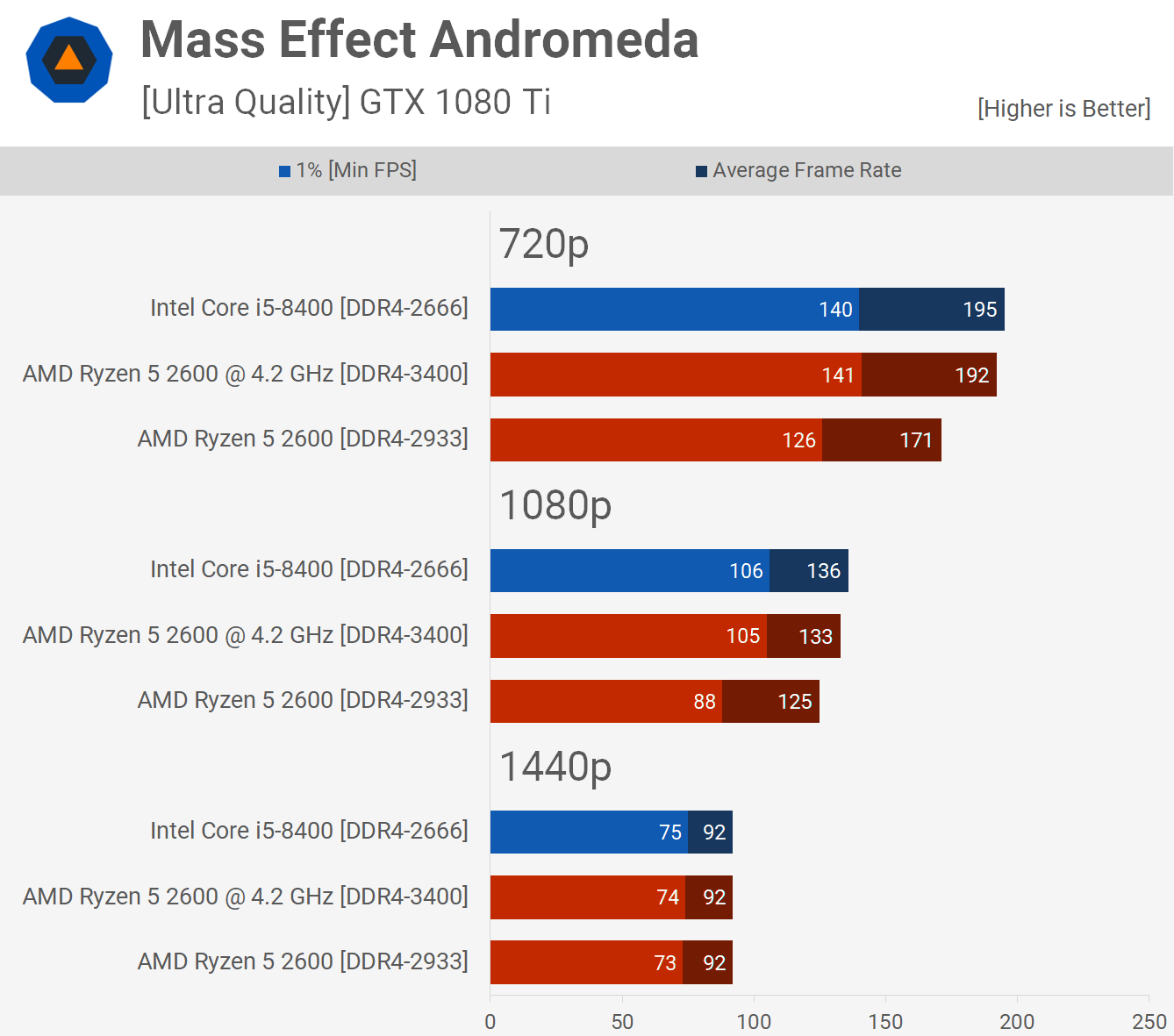 Although Mass Effect Andromeda does utilize the Ryzen CPUs well the Core i5-8400 is still able to give AMD a hard time and it's not until we overclock the 2600 that we see competitive performance at 720p and 1080p. Of course at 1440p we are heavily GPU bound so CPU performance, at least with these CPUs, is removed from the equation.
The Core i5-8400 enables beast mode once again, this time when testing with Overwatch. Interestingly while the overclocked Ryzen 5 2600 was faster at 720p it did slip behind slightly at 1440p. Still overall once overclocked the 2600 and 8400 did deliver similar performance.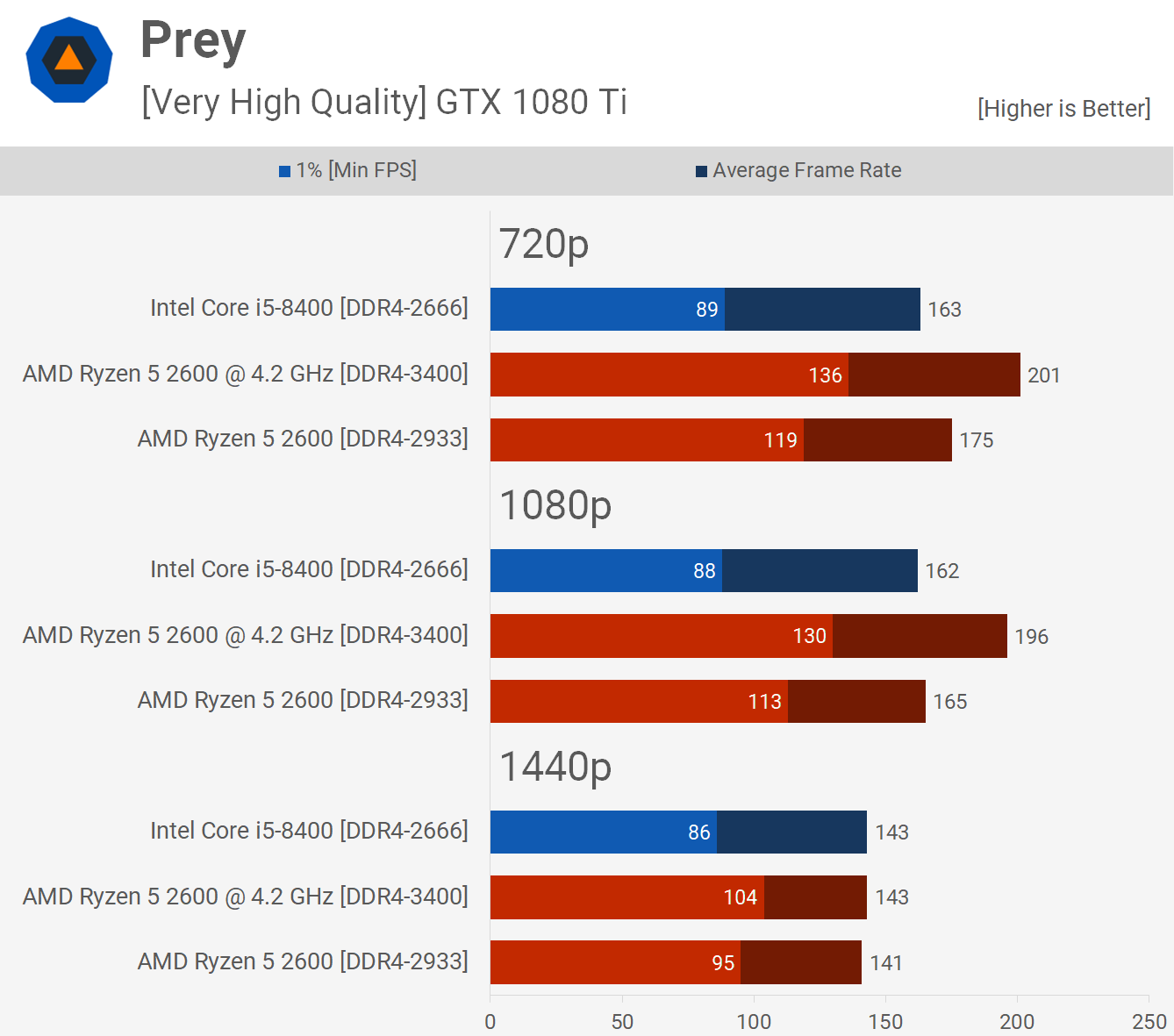 Prey always provides interesting results, whether we're comparing AMD and Nvidia GPUs or AMD and Intel CPUs. Here we see that while the Core i5-8400 isn't much slower than the stock 2600 for the average frame rate, it's up to 25% slower when comparing frame time performance. Once overclocked the 2600 streaks ahead at 720p and 1080p and here it's almost 50% faster for the 1% low result.