HTC One Mini Review
Page 4 :

Software, Final Thoughts By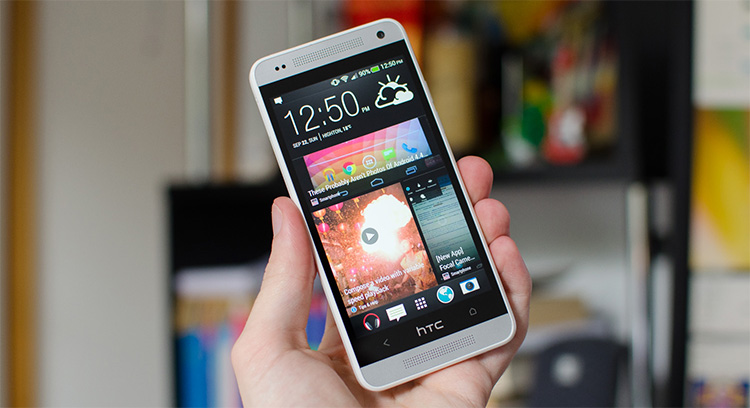 TechSpot is celebrating its 25th anniversary. TechSpot means tech analysis and advice
you can trust
.
When you buy through our links, we may earn a commission.
Learn more
.
Software, Final Thoughts
The HTC One mini has a software suite that's identical to the HTC One. This means you'll see Android 4.2.2 loaded out of the box, along with HTC Sense 5.0 and any carrier-specific applications. Some applications that were included on the HTC One, such as the TV app, haven't been included as the hardware isn't there to support it, but largely the experience is identical.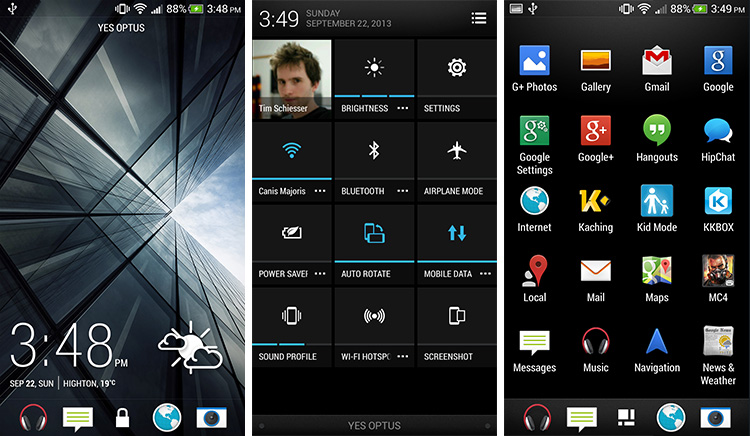 Many aspects of Sense 5.0 have been refined from the previous versions seen last year, including a design that fits better with the current Android UI, and speed improvements throughout the OS. While the UI has been tweaked, the skin is still 'heavy' in the sense that nearly every included app (bar Google's) has been skinned. This sort of skinning irritates me, because a lot of the time the skin adds no new features, or the design changes actually make the app harder to use.
Luckily HTC's Sense skin isn't as intrusive as Samsung's TouchWiz, or LG's UI on the G2, and the keyboard is one of the best custom keyboards I've seen on an Android phone. The notification pane and lockscreen are basic with a few additional features, and HTC has refrained from including any gimmicky features such as eye scrolling and touchscreen hovering.
BlinkFeed is perhaps the biggest addition to HTC's software offering, and its inclusion has divided many people I've talked to. The news and social aggregator sits permanently affixed to the first homescreen, delivering a stream of updates alongside the time and current weather. BlinkFeed is extremely customizable, allowing you to select which news categories you'd like to hear from, including technology news, politics and entertainment. You can also include Facebook and Twitter updates, photos from Instagram and Flicker, plus apps included on the phone.
Personally I like BlinkFeed, as it gives me a quick overview of the day's news from the categories that I like to read. When I'm on public transport it's a great way to pass some time by reading updates, and the content that's aggregated is usually of high quality. Although BlinkFeed can't actually be disabled, anyone who doesn't want to use it can select a different homescreen as the default one, which will deliver you apps and widgets first and foremost.
Another area of the One mini's software that HTC has spent a lot of time on is the gallery. There is a standard Album mode where you can view individual photos, but more interestingly there is an Events mode. Here, photos are organized by day, and a video slideshow is rendered in real-time for each set of photos for a quick 30 second snapshot of what happened. It's not the best mode for viewing individual photos, but if you've been on holiday for example, this mode will compile a quick slideshow you can share with friends or family.
The One mini's software is acceptable as far as Android skins go, and there's some interesting features that may enhance how you use the phone. However it's also easy to overlook what HTC has included, meaning for better or worse you'll be left with a simple, comprehensive skinning of Android 'Jelly Bean'.
Final Thoughts
The HTC One mini is an interesting proposition. For $600, you can grab an unlocked HTC One, and for $500, you can get a HTC One mini, so by opting for a 4.3-inch display, you're saving yourself $100. Unfortunately, it's not as simple as going for a smaller display: you're also getting a SoC downgrade from a Snapdragon 600 to Snapdragon 400, with less RAM, less storage and less connectivity features; plus a camera that lacks stabilization, and a smaller battery.
Without considering other phones on the market, the HTC One mini is a very solid device for its class. The 4.3-inch Super LCD 2 display is very high quality, the build quality is top-notch despite not reducing the size of the phone significantly, and the Snapdragon 400 provides enough performance for everyday use. HTC's Ultrapixel camera is still somewhat a disappointment, but software tweaks could improve it in the future.
The problem I have with the One mini is that through spending an extra $100 to buy the full-sized HTC One, you're getting a range of improvements across the board which are more than worth the extra cost. The HTC One is also only 5mm wider and taller, making the mini not that much smaller, so unless you're extremely attached to the idea of a 4.3-inch display, the mini isn't the HTC device that should be on your radar.
Pros: Aluminum design is solid and premium, complemented by fantastic Super LCD 2 display. Decent (but not high-end) performance from the Snapdragon 400.
Cons: As neither a premium nor cheap 4.3-inch device, the HTC One presents better value for money. The "Ultrapixel" camera is still disappointing, more so without OIS.