Microsoft is working on an 802.11n adapter for its Xbox 360, which would effectively double the raw data rate from the currently utilized 802.11b/g. Although there has been no official announcement from Redmond, the adapter has already made its way to the FCC and there's no confusing its purpose; the FCC label reads "Xbox 360 Wireless N Networking Adapter Microsoft Corporation."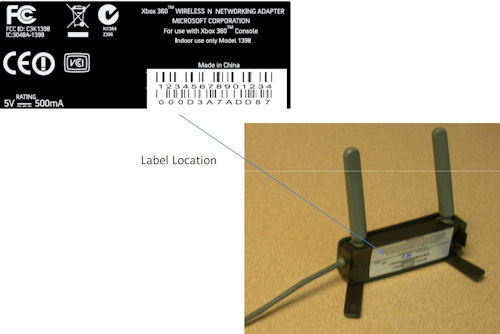 This comes only a few days after the
IEEE officially "approved" the 802.11n Wi-Fi spec
, which was developed some 7 years ago. Most people have little reason to upgrade their current adapter for basic gaming needs; but the N adapter may prove handy for streaming HD content. Are you going to grab one when they hit stores, and what will motivate you to do so? Any MSRP predictions?