Update: Contest winners have now been announced. Participate in TechSpot's double giveaway! You can win an ATI Radeon HD 5850, a BenQ LED Mini Projector, a barebones OCZ DIY netbook, 3x Aten USB KVMs and a OCZ Sabre programmable keyboard. Rules are simple and anyone can participate no matter your location. The contest will be held until next Friday, December 4th. Enter here for more details.

In total there are going to be four winners across two separate giveaways, so your chances to win are increased. The first giveaway is identical to last time, you basically have to remain active in our community by posting comments in the news while the contest lasts. The second giveaway consists in uploading a photo to

this thread

showing off the TechSpot homepage on as many devices and screens as possible in a single shot (we did this before,

years ago

).

Please read below the two giveaway rules in better detail...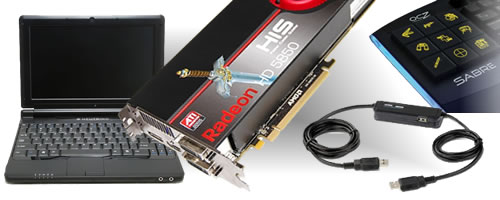 What it takes to win (Contest #1)
First leave a comment below and say you want to join the contest #1, #2 or BOTH, not a problem!
Become an active participant in the news comments starting today and until next Friday, December 4th.
For every comment you make, you get an extra chance to win (e.g. if you've posted 20 times during the contest, you get 20 chances).
To make this a sane competition we will cap the number of max comments during the giveaway to 40 (or about 3-4 posts per day).
Quantity is important but QUALITY will be taken under serious consideration. If a participant posts nonsense commentary recurrently we will automatically remove him from the giveaway without any notification.
Three winners will take home: (1) ATI Radeon HD 5850 + Aten USB KVM, (2) Barebones OCZ DIY netbook, (3) OCZ Sabre programmable keyboard + Aten USB KVM.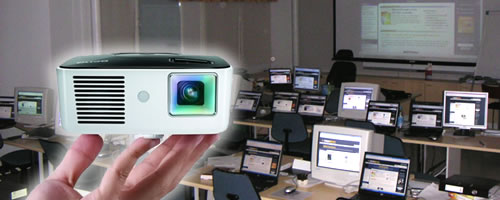 What it takes to win (Contest #2)
First leave a comment below and say you want to join the contest #1, #2 or BOTH, not a problem!
Take a picture of your PC showing TechSpot's homepage on the screen, then reply to THIS forum thread embedding the image in your post.
Gain eligibility by showing more than one screen in a single shot! For example, you can put 10 computer screens together and that will increase your eligibility ten fold! The cap for increasing your chances is 20 (the number of screens) but feel free to show off a hundred if that's as far as you can go.
All the computers/monitors have to be on a single shot in the same picture, not in multiple ones. Smartphones and any other kind of device sporting a Web browser can be used as well.
Image hosting: If you need a host for your pictures you can use TechSpot's own picture gallery. First upload the image, then copy the image address and post it in the designated thread.
Check out 2007's submissions from a similar giveaway that we ran back in the day, showing the old TS frontpage.
One winner will take home a BenQ LED Mini Projector (valued at $700) + Aten USB KVM.
Other rules and regulations
We will randomly select 4 winners (3 + 1) per the rules above and announce them shortly after the contest is over on December 4th (give us at least a few days).
For the Contest #1, we will contact the first random winner, who will select his prize, then we will move on to the next winner, who will choose from the remaining items, and so on.
We won't limit participation based on geographic location. We will ship the prizes from the U.S. to the location the winner designates. We should not be held responsible for any customs import taxes or additional fees incurred in the process.
Some of the prizes are not off the shelf items. They are however practically new as they were used for evaluation purposes on the site.
The winners will be notified via email. Only TechSpot community members can participate as we will use your account's email for notification. As always, you can register here free of charge.
Once selected, the winners will be notified via email and have 5 days to respond and accept the prize. They will also be announced at this location. If we don't receive a response by the sixth day, we can select an alternate potential winner in his/her place.
Good luck everyone!