Not a whole lot to read, but at least something nice to see. Crytek released today the first
two official
screenshots
of upcoming first person shooter Crysis 2. The title is slated for release later this year and unlike its predecessor it will no longer be a PC exclusive, with plans to make a simultaneous launch for the PC, Xbox and PS3 platforms. Crysis 2 will use Crytek's proprietary graphics engine that is expected to be
further showcased
during next week's Game Developers Conference.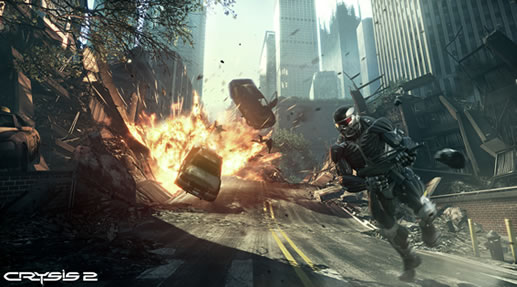 Crysis was known for
taking a big toll
on PC hardware. More likely than not, Crytek developers will have learned a good lesson about scalability this time around. Either way, the screenshots look nothing short of amazing, showing some city destruction and fighting scenes with an incredible level of detail. Certainly look forward playing this before the end of the year.