The latest version of Ubuntu has been out for nearly a month now and if you're anything like us the peaceably-named operating system is now sitting untouched after you gave it a quick go for a week or so. Ubuntu 10.04 may not have convinced you to send Microsoft packing, but
don't scrap your bootable USB drive
just yet, it may come in handy the next time Windows goes haywire.
Being prepared by having another environment to troubleshoot your PC helps tremendously. We will cover a few ways an Ubuntu boot flash drive can
save your tail when disaster strikes
like resetting a forgotten Windows password, clearing malware and retrieving lost data.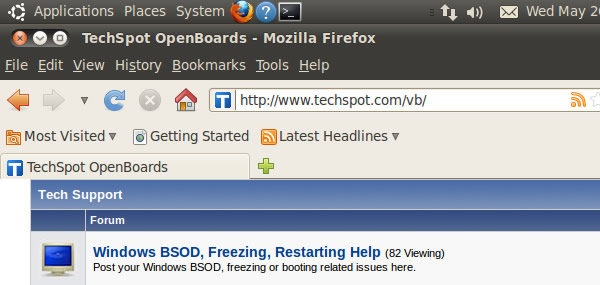 If you don't have a bootable USB drive, check out
our guide on creating one
with an Ubuntu LiveCD.
Continue reading our Tech Tip of the Week.