BitTorrent users are increasingly finding themselves under the watching eye of anti-piracy agencies and ISPs trying to detect copyright infringement or curtail bandwidth hogging, often employing questionable tactics in the process. The fact is, whether you're doing anything illegal or not, the open nature of this peer-to-peer file sharing protocol means that anyone with the right tools and knowledge can dig into stuff like your home IP address or your download history.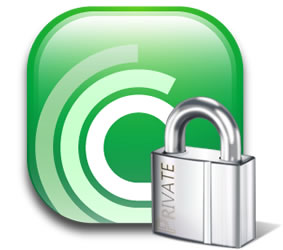 Although we don't support piracy, we are not fond of media giants getting a hand from governments to legally tap on users' online activities either. It's our belief that draconian DRM restrictions and other related nuisances is what's affecting the industry in the first place, but that's another story. If you're concerned about being monitored, it pays off to learn a few tricks and
increase your privacy when downloading using the BitTorrent protocol
.
There are some free and pretty straightforward solutions available, as well as some paid services that promise to safeguard your data from snoops, thieves, and other unauthorized parties. None of the tips below can guarantee complete and utter anonymity, that's for sure, but adding a few layers of protection will certainly help.
Read the complete article.