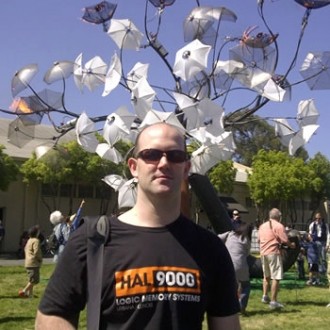 Eben Upton has had an interesting trajectory both as an entrepreneur and academic, founding a couple of startups over the last decade and a half, as well as acting as the Director of Studies in Computer Science at the University of Cambridge.
Now employed at Broadcom as an SoC architect, his latest "on-the-side" venture combines a little bit of each facet and is perhaps its most ambitious yet: reignite programming in schools with a cheap ($25-$35), compact computing platform that kids could buy themselves. But despite targeting students, his foundation's tiny computer has already captured the imaginations of tinkers worldwide.
We recently had the chance to put a Raspberry Pi Model B to the test and are now following up with an interview to one of the visionaries behind this non-profit project born in the UK.