Buying an MP3 Player in 2018
An MP3 player? You mean a smartphone?
By
TechSpot is celebrating its 25th anniversary. TechSpot means tech analysis and advice
you can trust
.
When you buy through our links, we may earn a commission.
Learn more
.
While most people who enjoy music on the go these days are listening from their phones, there are still many reasons someone might want to own a standalone portable music player.
However, finding the right one to buy has become highly convoluted with countless brands and models, many of which are clones of each other, or of popular players like the iPod. In some cases you may even wind up comparison shopping for two seemingly different devices which are actually made by the same company and have the same specs despite different branding.
Models range from around $1 to more than $3,000 and they vary at least as widely in feature sets. For what is already a niche market, the world of dedicated MP3 players is fragmented into various sub-niches targeting wildly different shoppers.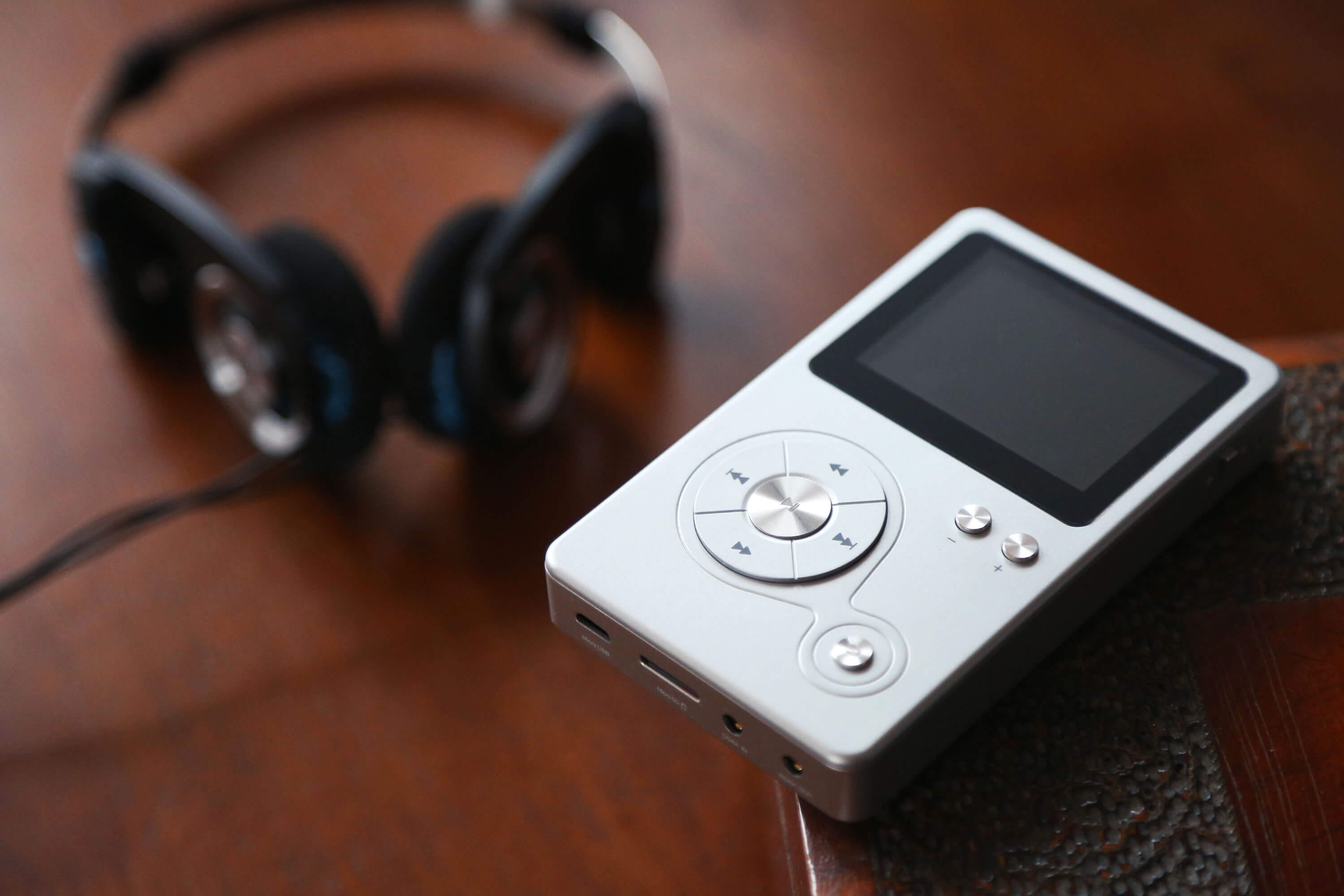 Here are some examples of what we mean, and this is far from representing all the diversity available in today's devices:
Usage - From wearable, waterproof "sport" models to those that probably shouldn't leave the coffee table.
Size - From models not much larger than a postage stamp to heftier than a smartphone.
Battery - From only an hour or less of playback to more than 100 hours advertised for total listening time, as well as units with removable and non-removable batteries (including some that use AAA batteries etc.).
Storage - Some units have less than 1GB of internal storage with no expansion slots. Others have no internal storage at all with only expansion slots, and upwards of 256GB internal and external memory – some even have more than one card slot.
Wireless - You mean Wi-Fi or Bluetooth? Both? Should the Bluetooth pair with vehicles or headphones only? What about GPS?
Hardware interface - Anything from a conventional touchscreen to basic physical buttons along with some combinations thereof ("touch buttons") as well as models with volume dials and so on.
Software interface - Rockbox compatibility (good luck), the ability to sort or search for files in certain ways, support for certain DRM standards (Audible audiobooks mainly) or metadata (the software on many budget models won't recognize ID3 tags).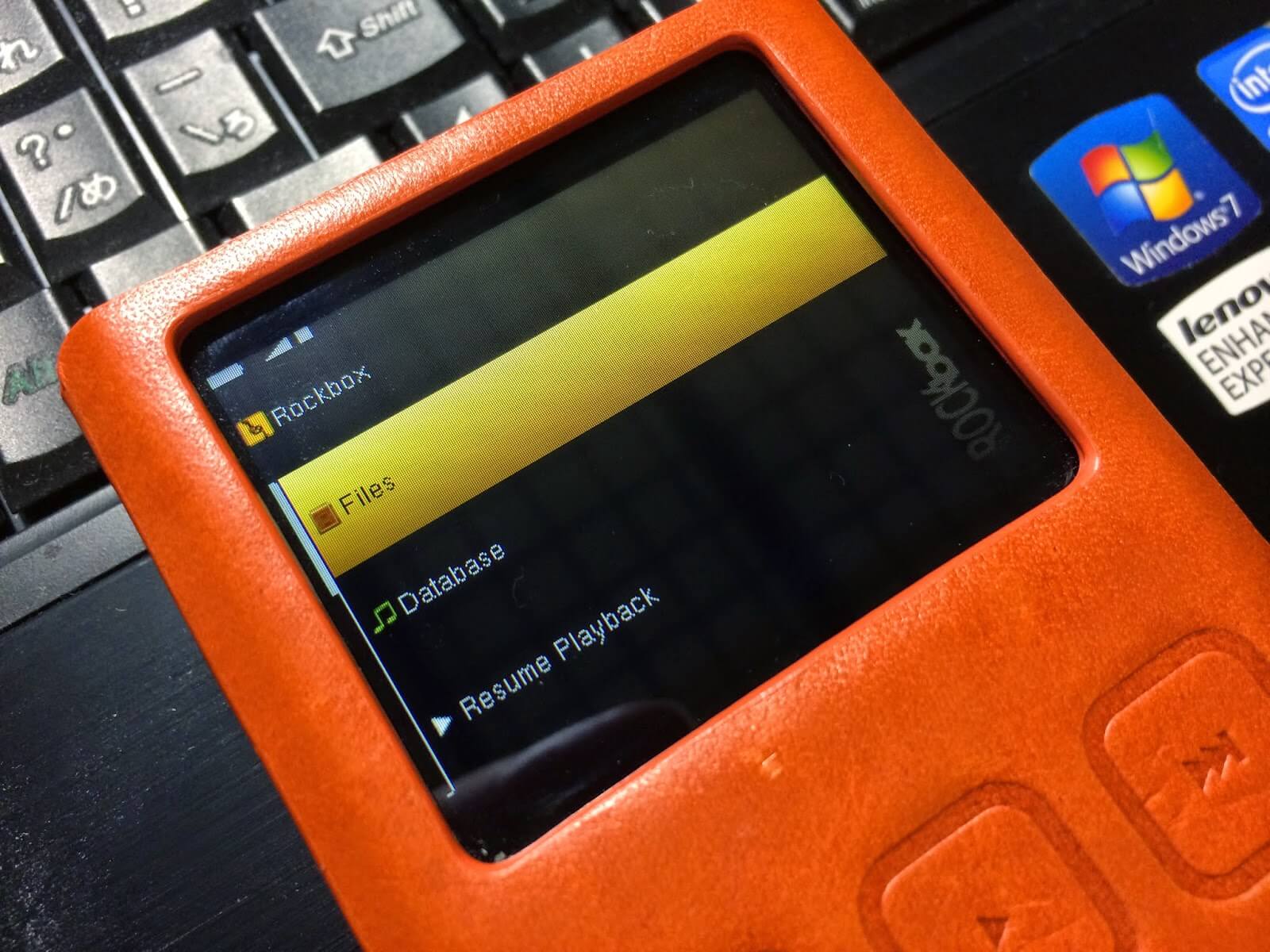 Other - Additional features include the ability to watch videos or read ebooks, support for lossless file formats and gapless playback for live concerts, as well as models with an FM radio, integrated speakers, voice or line-in recording, not to mention wildcards such as a built-in solar power charger.
Why buy an MP3 player when you have a phone?
If you're still wondering why we're talking about MP3 players in 2018, we've jotted down some of the main reasons why we're interested in a standalone mobile music device even though smartphones exist...
MP3 players are generally cheaper & more durable
Granted, sub-$100 smartphones are available, but mainstream MP3 players that are built with physical activity in mind are likely to be less fragile than most budget phones. It's also less of an issue if/when an inexpensive MP3 player breaks (or gets lost/stolen) compared to a smartphone – especially your primary device.
If you listen to a lot of music, there's the side bonus of handling your smartphone that much less, reducing the risk of sudden damage and wear/tear over time.
They're also generally smaller & lighter
Depending on what you're doing while you listen to music, the size/weight savings of a compact MP3 player might matter. Smartphones commonly weigh upwards of five ounces while many of the "sportier" MP3 players weigh less than one ounce – a difference that may be relevant if you're running, biking etc.
Save smartphone storage & battery
Listening to music around the clock will consume your smartphone's battery and storage. A dedicated MP3 player may also offer more battery life on a single charge for music than a smartphone, with models commonly listing 30, 70 or 100+ hours of playback (much less for Bluetooth, which may be even more of a reason to have a dedicated player if you use that feature for playing audio on your smartphone).
Likewise, a large FLAC library could fill most smartphones and not every handset has expandable storage. Relying on cloud storage to dispense your tunes may only compound issues (battery drain from network activity, requiring a network connection in the first place, mobile data limits and so on).
Hardware buttons instead of a touchscreen
Enough said if you value tactile controls. Buttons are easier to operate without looking while running/biking/driving etc. Hardware controls also remain functional when being used with sweaty hands or in otherwise damp environments (shoveling during a snow storm for example) whereas touchscreens often become unresponsive in such conditions.
Other reasons shoppers cited during our research
Security/privacy - Some people said that they worked in secure environments where connected devices aren't allowed but basic MP3 players are. Others noted that listening from a standalone MP3 player instead of a smartphone might reduce the amount of data collected by corporations.
Features - Given the array of specifications on offer, some MP3 players might have a feature that your smartphone doesn't, again, particularly if you are interested in higher-end models.
Young and old people - User reviews on sites such as Amazon and Walmart also commonly mention that cheap MP3 players are good alternatives to smartphones for children and seniors, mainly because of the more basic controls and limited feature-sets.
Our shopping parameters for a basic MP3 player
To be clear, this isn't meant to be a full buying guide or review, but after spending too many hours comparing models we thought that sharing our parameters and expectations for an MP3 player in 2018 might help you along your buying process.
We've primarily listened to music on a desktop with ATH-M50x headphones and in the past we've used portable music players such as the iPod Nano and Classic – and smartphones of course.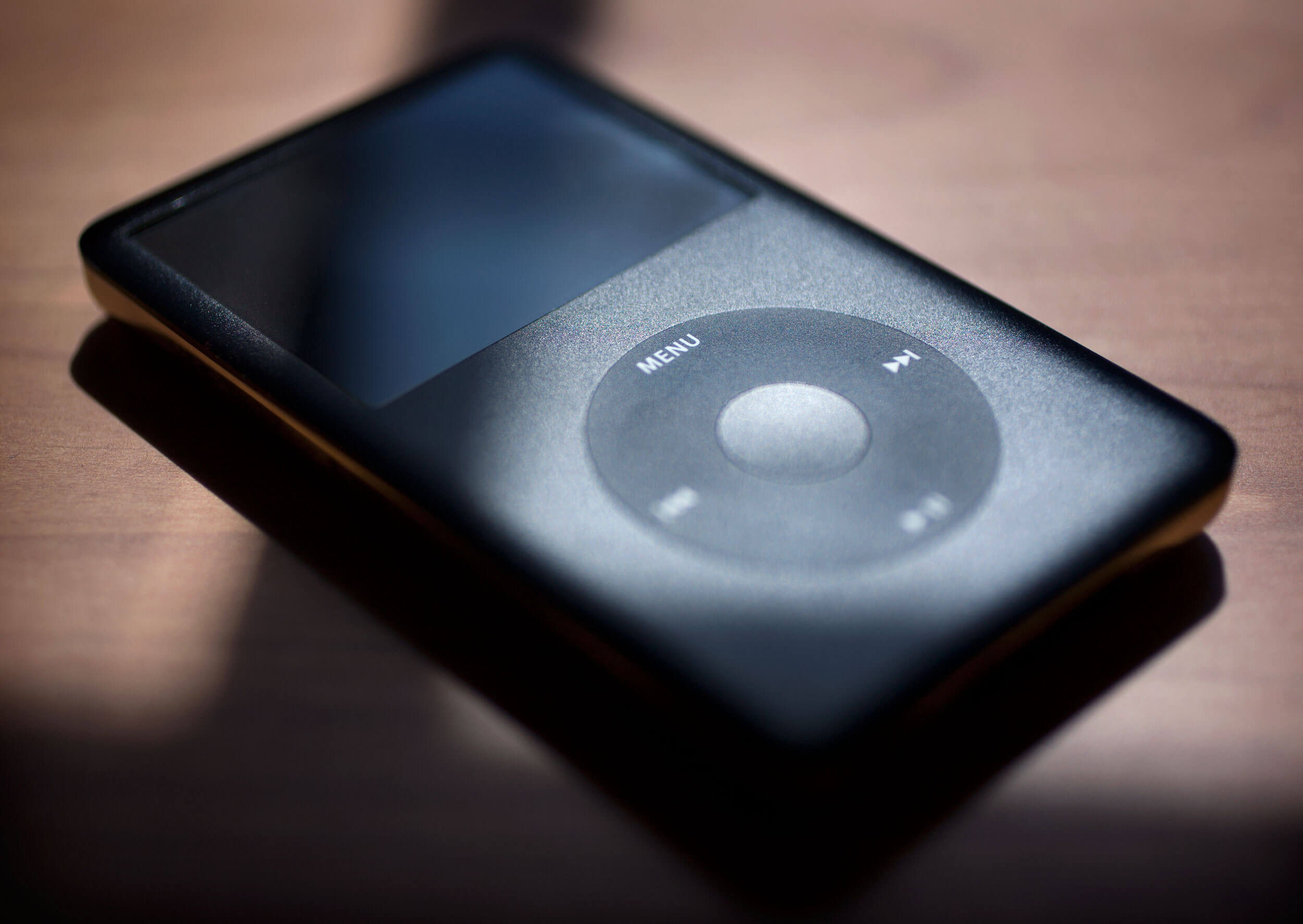 Now we're mostly looking for something that "just works" without requiring the installation of bloatware on your PC for transferring music. Some additional considerations we had while shopping for an MP3 player...
Ideally costs less than $50
Premium models have their place, but since smartphones can be had for $100 or less, spending more than $50 on a basic MP3 player seems impractical given the amount of materials and manufacturing involved compared to a phone.
Compact, but not too much
Likewise, since they require less hardware, we figure an MP3 player should be significantly smaller than a smartphone for easy carry, perhaps together in the same pocket at times, but not so small that the device becomes difficult to handle.
All day battery life & then some
Since smartphones last all day, we expect an MP3 player to go for at least as long – preferably more, even if you're listening to music during the entire 24+ hours. Fortunately, this specification is easily found in models under $50.
At least 8GB storage + expansion
Unless you only listen to FLAC files or have a massive audio library and want to carry the whole thing, 8GB seems sufficient if you're willing to swap out infrequently played tracks, particularly so if the player supports microSD cards, which could expand the storage capacity to upwards of 64GB.
Hardware controls instead of touch
We're trying not to belabor the point but actual physical buttons are a major reason for wanting a separate device for music and this was a considerable factor in our purchasing decision. Note that while some units have buttons, they might lack specific ones – volume rockers were notably missing on some of the units we considered.
Minimal regard for other features
Many MP3 players under $50 can handle lossless file formats and to us that seemed worth having on a dedicated music device. However, we gave minimal regard to other features such as support video playback, ebooks, Wi-Fi or even Bluetooth.
What we bought & alternatives from our research
In our search for such an MP3 player we noticed that many of the brands appeared to be offering the same device by a different name. This is the case for at least two companies, "Ruizu" and "Agptek," which sell some of the more popular MP3 players on Amazon and elsewhere.
A side by side comparison of the Ruizu X02 and Agptek A02 for instance suggests that the companies might have a common supplier and when we inquired about this Ruizu confirmed that they make MP3 players for Agptek as well as other brands that the company didn't want to name.
Ruizu also wouldn't confirm if the X02 and A02 had the exact same hardware and software, suggesting instead that we buy both and compare them ourselves. When contacting Agptek about the difference between those two devices, the company said "maybe the OS system is different" and then stopped responding to further questions.
We contacted Amazon a couple of times about the various merchants selling seemingly identical MP3 players, but the company didn't have any information regarding a central manufacturing facility or parts supplier, or how to go about differentiating between the devices for sale, or very much interest in discussing the subject.
Although the X02/A02 largely met our desired specs, this model doesn't have independent volume controls. Instead, from what we've read, hitting the volume button opens an overlay and then the left/right buttons change the volume, so there's an extra step involved to adjust the sound levels.
Alternatively, the X18/A18 is only .22oz (6.2g) heavier, states 20 more hours of estimated battery life, and has independent volume controls along with buttons for play/pause, forward/backward, menu/back.
1.8" LCD screen (low resolution)
Weighs 38g, measures 93 x 40 x 10mm
8GB memory, 128GB expansion
Audio formats: MP3/WAV/APE/WMA/FLAC
Video format: 160x128 AMV files
Voice recording up to 5-8 meters
Bluetooth 4.0 up to 5-10 meters
3.7v / 800mAh battery, ~100 hours playback
Impressions of the Ruizu X18 after testing
While the X18 mostly met our expectations, we wish these companies would focus more on perfecting their devices as a dedicated music player instead of aiming to advertise the most features (I'd trade the ability to play videos for a more polished MP3 player interface).
Build quality: Lighter than we thought. Easy to orientate in your pocket. Slight flex to the shell but the device feels sturdy enough (combo of plastics used for the body). Buttons feel like they should wear well over time, as do the headphone and charging ports.
Audio quality: Seems comparable to music output from a mainstream desktop PC, especially for MP3s of average quality.
Battery life: Estimated playback time of 100 hours seems fair although we didn't test this in any official capacity. It's certainly possible to play many days of audio playback without charging, at least when using wired headphones (Bluetooth uses more battery).
Transferring files: This is as simple as it should be... attach the player to your PC and you can copy music over from File Explorer, similar to working with a USB drive. You can also insert a microSD card up to 128GB.
Screen quality: Pixelated compared to a smartphone. Wouldn't want to read an ebook on the X18 and in testing with text documents the device doesn't remember the page we left off on after closing a long document, though you can set a bookmark. The screen resolution combined with the software interface feel reminiscent of an old feature phone.
User interface: Some of the X18's interface features...
Plugging the device in to charge presents two modes: charge and transfer or charge and continue playback.
The way your files are organized in File Explorer is the way that they'll be organized on the device.
You can put the device to sleep by holding play for three seconds and the music continues where you left off.
Bookmark audio and text files at a specific time, and you can adjust the playback speed up or down eight levels.
Along with organizing files in folders, you can add tracks to a playlist directly from the device.
Likewise, you can delete files directly from the device (hit the forward arrow on a file for the menu option).
The device input mostly functions as expected despite some quirks. For instance, we couldn't find any way to search for files. Additionally...
Holding the skip track button to fast forward through a long audio file doesn't go as quickly as it could. There could easily be another speed level to fast forward through files that are more than an hour long.
The manual says you can also hold the menu button down for three seconds to lock/prevent further input (for accidental button presses). This feature didn't work in testing. Releasing after three seconds opened the same menu as if the button were pressed for one second.
If your headphones are unplugged during playback, the device continues to play music with no output.
Adjusting the volume opens an overlay that doesn't auto-close when you hit another button such as next track, so you either have to wait for the overlay to close or hit the back button.
Other features: Bluetooth 4.0 with a range of 5-10 meters, a stopwatch, an alarm, voice recording, an FM radio and recording abilities, video playback but only 160x128 AMV files, and support for LRC lyric format.
Alternative devices that may be of interest
In searching for the device we wound up purchasing, we also came across many other models that might be of interest to someone shopping for a dedicated MP3 player:
MP3 players starting at $1 - Sites such as Gearbest offer MP3 players with only the most basic functionality for around $1 shipped. A majority of these devices only cite a few hours of battery life at best, however this one says 30 hours and external memory suppor (no integrated storage). Interestingly, a variant of this same "$1" MP3 player seems to be selling for $30 on Amazon.
"Sport" models - In our opinion the Ruizu/Agptek X02/A02 and X18/A18 we've been discussing seem compact and light enough for use while being active. That said, companies such as Sandisk have MP3 players that are the next size down (also see the Agptek G15S with recessed hardware buttons and a silicone case). Among the waterproof models available, "Audioflood" sells a modified iPod Shuffle with waterproof earbuds.
Classic MP3 players - The Sandisk Sansa Clip+, Fuze are still available in limited quantities despite being out of manufacturing and they go for $100+, or many times what you would have paid a decade ago. Likewise, many iPods are still available, such as the second-gen iPod touch, which is built like a tank and goes for $20 used and $40 refurbished, while many generations of the iPod nano are still around for $100 or less.
Rockbox compatible - A popular open source firmware for MP3 players that has only been ported to a select number of devices – mainly ones that are no longer available. The aforementioned Clip+ and other SanDisk Sansa players have stable ports and remain a viable option, while a unofficial ports of Rockbox for the xDuoo X3 and FiiO_X1 seem like the best bet if you want a newer device. Here are other Rockbox ports in development.
Smartphone MP3 player - Some people seeking a standalone MP3 player wound up purchasing a budget smartphone for listening to music. For example, the $125 Unihertz Jelly Pro weighs just over two ounces, measures only 3.64 x 1.69 x 0.51 inches and is otherwise a fully featured, unlocked 4G smartphone running Android 7.0 Nougat. Unihertz is also taking pre-orders for the "Atom," said to be the "world's smallest 4G rugged smartphone."
Entry-level "hi-fi" and up - These models/brands were beyond our interest and ability to make a recommendation. Some of these are excessively priced for our purposes, but their products still have great reviews and interest from those more concerned about audio quality: FiiO, Sony, Cowon Plenue D, Astell & Kern, Pioneer.
Image credit: Some MP3 player photography courtesy of Shutterstock