Now downloading...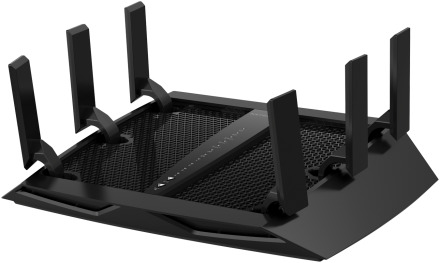 The Nighthawk X6 AC3200 Router with breakthrough Tri-Band WiFi technology was built to connect to each and every device in your home, automatically and simultaneously.
While you download, a few facts
Thank you for choosing TechSpot as your download destination. If the download does not begin automatically, click here
This driver is available for multiple platforms/operating systems.
This driver has been downloaded 1,350 times so far
We have found several related drivers to this one, check them here under the "Related Drivers" tab.
All downloaded files are on their original form. No installers, download managers or other crappy additions are allowed.
More about this driver
Laptops, tablets, phones, TVs, game consoles, music streamers, cameras – if it's WiFi enabled, it's X6 accelerated. A powerful combination of features —wireless speed of up to 3.2Gbps, 3 WiFi bands, Smart Connect intelligence, and Dynamic QoS— guarantees every device is assigned the fastest WiFi connection possible and optimized for maximum speed.
What' New:
New Features
Supports Dynamic QoS.
Supports remote access with the genie app.
Bug Fixes
Learn more
.