Northrop Grumman withdraws bid to build NASA space station
Blue Origin might also abandon its plans to replace the ISS
By Cal Jeffrey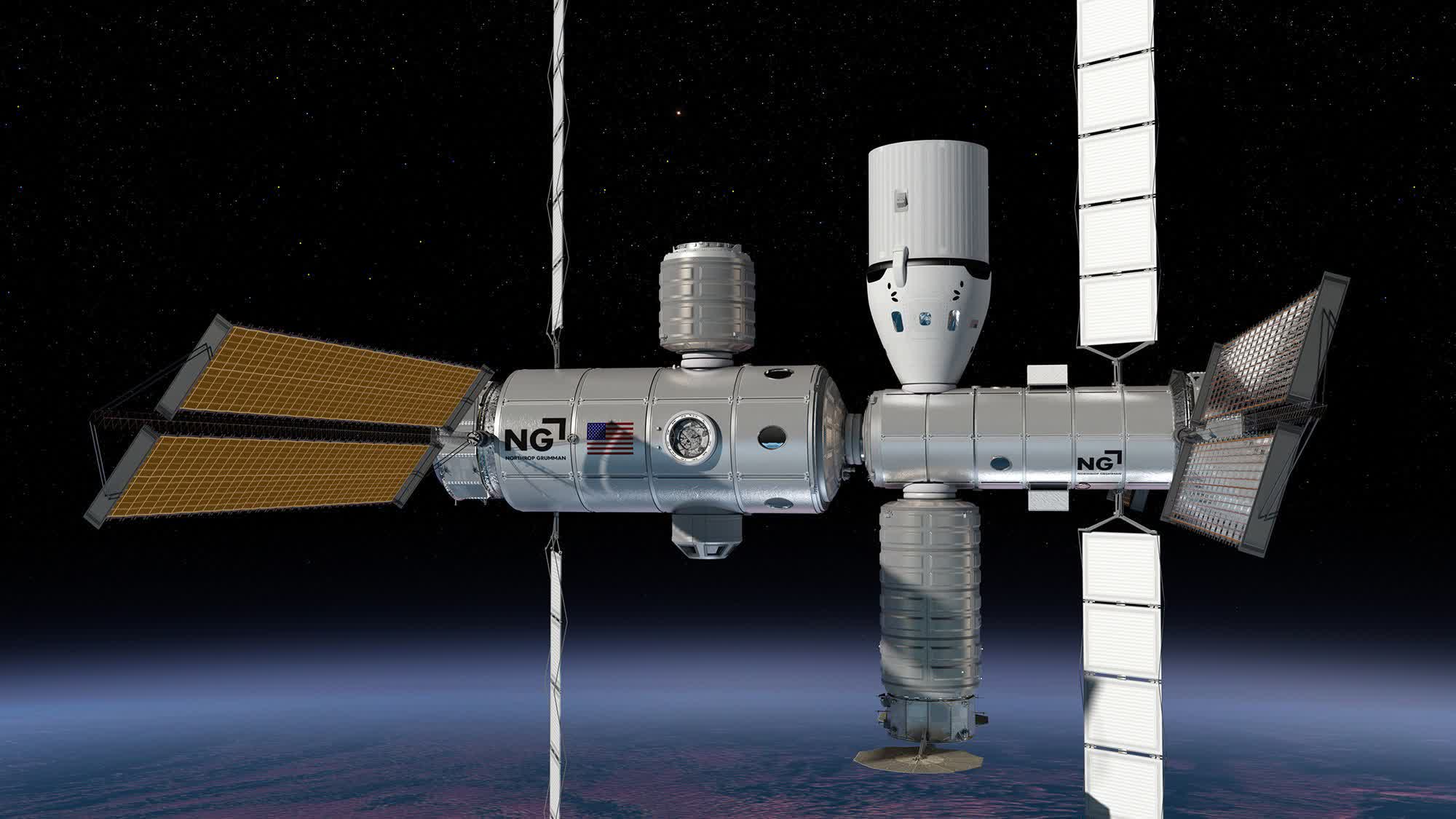 TechSpot is celebrating its 25th anniversary. TechSpot means tech analysis and advice
you can trust
.
The best laid plans... Last year, NASA announced it was accepting bids to build a new space station. The International Space Station (ISS) is now over 20 years old, which is ancient as high-tech installations go. It plans to get a new platform operational, then decommission the ISS and deorbit it into the ocean by 2030.
Four contractors put in bids to compete for NASA's $500 million in grants – Northrop Grumman, Blue Origin, Nanoracks, and Axiom Space. According to Ars Technica sources, Northrop Grumman has withdrawn its bid, and Blue Origin's status is shaky. The leak came during this week's International Astronautical Congress.
Northrop Grumman planned to build a free-flying space station based on its Cygnus spacecraft design, which looks like a tin can sporting two solar umbrellas (below). Insiders say it has abandoned the idea in favor of joining a joint effort with Voyager Space and Airbus to build a commercial space station. Northrop would likely provide cargo transport with Cygnus.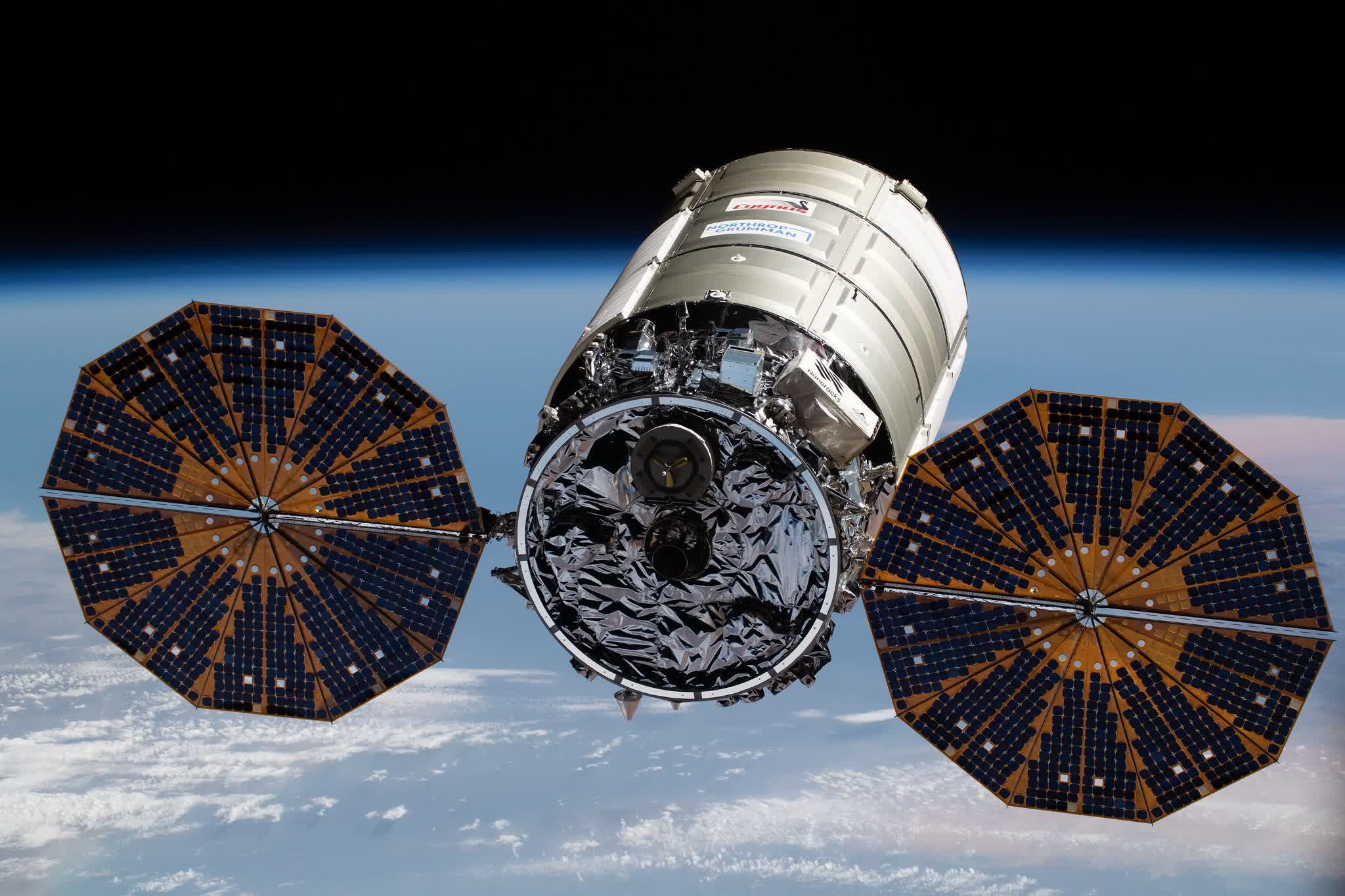 Blue Origin's plans are less firm. It had intended to build a low-Earth-orbit station called "Orbital Reef." While it has not entirely withdrawn its plans, multiple sources say founder Jeff Bezos is more interested in developing a lunar lander and building infrastructure for a base on the Moon.
Furthermore, Blue Origin's partnership with Sierra Space to construct Orbital Reef is on shaky ground. Last week, CNBC noted that Blue Origin and Sierra were in talks to end their partnership. Nothing is inevitable, and the situation remains "ongoing and fluid." However, the insiders said both companies had reconsidered their priorities, with Bezo company wanting to focus on its Blue Moon lander and Sierra looking to build its Dream Chaser spaceplane.
Losing a couple of bids does not shoot down NASA's plans. Instead, the space agency is rolling with the punches; it still has two solid proposals that don't appear to be going anywhere. Developing and building a space station is integral to Axiom's and Nanorack's business plans, so they are likely in it for the long haul.
Other startups are also willing to fill Northrop's and Blue Origin's shoes. A company called Vast Space says it is already well-funded and can have an orbiting station with its first of several habitation modules completed by 2025. Additionally, SpaceX has expressed interest in using its Starship design as a space station capable of flying customizable missions.