TechSpot is celebrating its 25th anniversary. TechSpot means tech analysis and advice
you can trust
.
Electronic Arts has announced that it will shut down online servers for another round of games seeing little user activity over the next few weeks, including one that features the company's Online Pass initiative aimed at curbing second-hand game sales. The move means you'll no longer be able to use the online portion of affected titles on both Xbox Live and PlayStation Network, as well as their PC counterparts.
"As games get replaced with newer titles, the number of players still enjoying the older games dwindles to a level - fewer than 1% of all peak online players across all EA titles - where it's no longer feasible to continue the behind-the-scenes work involved with keeping these games up and running," reads the official statement.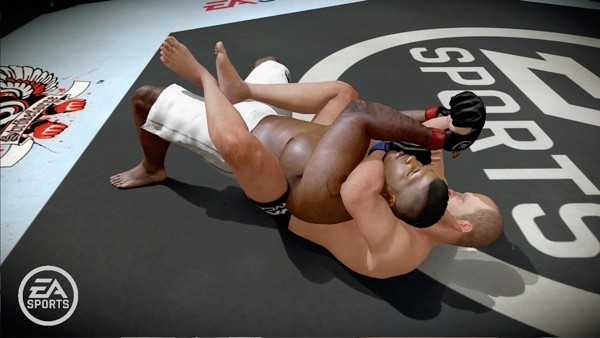 The shutdown makes sense for the publisher from a financial and logistics point of view, as its resources are better spent on the other 99% of customers playing more popular games, but it is likely to irritate those who've paid money for an Online Pass to access the very same services that are being axed. In total, eleven games are going down on April 13. The full list, from EA's own website, includes:
Boom Blox Bash Party for Wii
Burnout Revenge for Xbox 360
EA Create for PC, PlayStation 3, Wii and Xbox 360
EA Sports Active 2.0 for PlayStation 3, Wii and Xbox 360
EA Sports Active NFL Training Camp for Wii
FIFA 10 for PlayStation Portable and Wii
The Godfather II for PC, PlayStation 3 and Xbox 360
EA Sports MMA for PlayStation 3 and Xbox 360
Need for Speed: ProStreet for PlayStation 3 and Xbox 360
The Saboteur (loss of The Midnight Club access) for PlayStation 3 and Xbox 360
Spare Parts for PlayStation 3 Xbox 360
The newest game on the list is Xbox Live Arcade title Spare Parts, which came out as recently as January 2011. EA Create, EA Sports Active 2.0, EA Sports Active NFL Training Camp, and EA Sports MMA were all released between October and November of 2010 while the rest are 2009 or older titles.
EA Sports MMA is the first game featuring EA's Online Pass to be shut down. The service lets new game owners enter a code for "premium" features and content, while those buying send-hand need to pay $10 to access the same content. Although EA Sports MMA was a high profile attempt to outdo THQ's UFC Undisputed, it wasn't exactly a sales success, and its promised sequel never materialized.
In other words, it hasn't been replaced with something new and the fact that some users may have bought an online pass less than a year and a half ago isn't stopping EA from axing online support for the game.
The company is also closing down the servers for its mobile games  Battlefield 3: Aftershock, which only launched this February and promptly pulled from the Apple App Store, Fantasi Safari, and Ghost Harvest.