Samsung's Project Beyond captures continuous 3D imagery, streams it to Gear VR headset
By Shawn Knight
TechSpot is celebrating its 25th anniversary. TechSpot means tech analysis and advice
you can trust
.
Samsung is bringing the flexibility and convenience of Google's Street View imagery directly to consumers through a new product called Project Beyond.
Announced at its ongoing developer conference in San Francisco, Project Beyond is comprised of 16 individual HD-quality cameras arranged in a circular pattern. It's designed to capture continuous 360-degree imagery (a gigapixel of data each second), stitch it all together as if it were a video and stream it to Samsung's Gear VR headset.
The idea here is that someone can be sitting on their couch and experience what it'd be like to be somewhere else in the world (so long as there's someone on the other end willing to set up Project Beyond). There's plenty of potential as it could be used to stream live events like concerts, sporting events, presidential inaugurations or other major world events.
When Samsung debuted its Gear VR headset a couple of months ago, most likely saw it as another "me too" device but Project Beyond demonstrates that Samsung is indeed committed to virtual reality technology.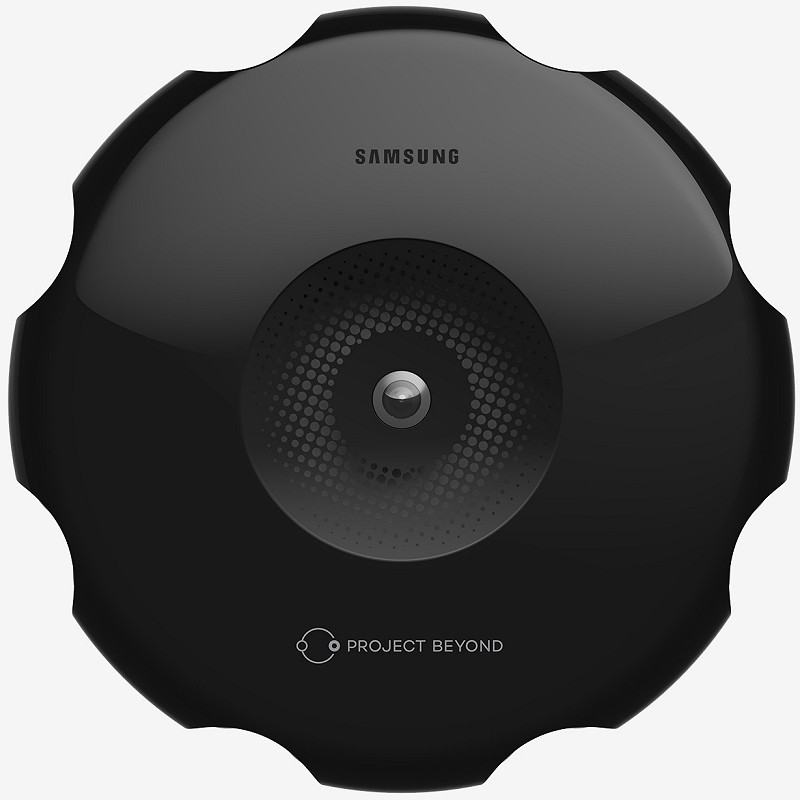 As you may know, Gear VR is only compatible with the Galaxy Note 4 although Samsung said at today's conference that they'll be releasing new and improved Gear VR headsets compatible with other smartphones in the future.
Unfortunately, the company didn't provide any information on a target release date for Project Beyond nor do we know how much it will cost.