Apple Pay adoption sits at just six percent among iPhone 6 / 6 Plus owners, report claims
By Shawn Knight 10 comments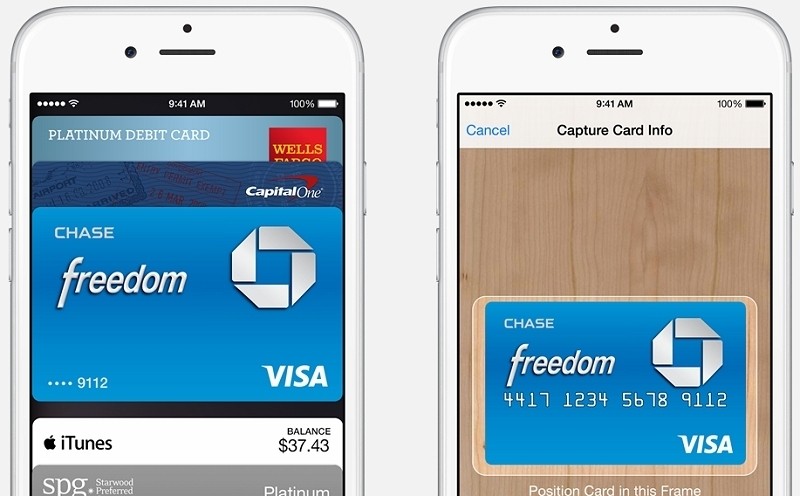 TechSpot is celebrating its 25th anniversary. TechSpot means tech analysis and advice
you can trust
.
For years, experts argued that mobile payment systems wouldn't really take off until Apple got involved. That finally happened late last year with Apple Pay, the company's NFC-powered mobile payments platform. Early indications suggested the Cupertino-based company's service was off to a solid start but a new report is painting a slightly different picture.
The report, titled "Apple Pay By The Numbers: Adoption And Behavior" from InfoScout and PYMNTS.com, claims that just six percent of iPhone 6 and iPhone 6 Plus owners actively use Apple Pay while nine percent have at least tried it. Those figures are up from five percent and four percent in November, respectively.
Among those that had tried Apple Pay but weren't consistent users, nearly a third (32 percent) said they simply forgot it was an option.
What this means is that there is a huge number of iPhone 6 and iPhone 6 Plus users that have never tried Apple's mobile payments solution. If true, it would appear as though Apple is also struggling with a major industry hurdle: awareness.
InfoScout co-founder and CEO Jared Schrieber said the company needs to be dead-focused on making sure there is a trigger that compels users to use Apple Pay instead of just whipping out the ole credit or debit card. Something is simply lacking in the habit-forming action at checkout, he added.
Elsewhere, 31 percent of respondents said they were unsure if a particular merchant accepted Apple Pay while another 20 percent said they simply prefer to pay for transactions using another method. Of those that regularly use the service, 79 percent said it was more convenient than other forms of payment with 77 percent noting it was faster, 73 percent claiming Apple Pay is easier to use than others methods and 70 percent believing it is more secure.
If awareness is indeed the issue, it still has a shot at success once Apple Watch arrives. Simplifying the process even further by eliminating the iPhone from the transaction could very well do that. But first, Apple has to prove there's a demand for its smartwatch which could be its biggest hurdle yet.