TechSpot is celebrating its 25th anniversary. TechSpot means tech analysis and advice
you can trust
.
One of the worst kept secrets in tech has been Tesla's in-home battery pack, details of which have leaked several times since early this year. But today, the company was finally ready to officially launch the battery system, which they're calling Powerwall.
As part of a new product line called Tesla Energy, the Powerwall is a battery system that can be installed on the inside or outside of your home. It's designed to be paired with solar panels, charging during the day when solar energy is the highest but usage is relatively low, and then discharging during the night or morning.
The Powerwall helps create a sustainable home, as it balances out the load on the power grid throughout the day, reducing consumption during peak periods, which in turn helps curb carbon emissions. It also can save a home owner money, as the Powerwall can charge during off-peak times at a lower cost, and then deliver off-grid power to your house during the more expensive peak periods.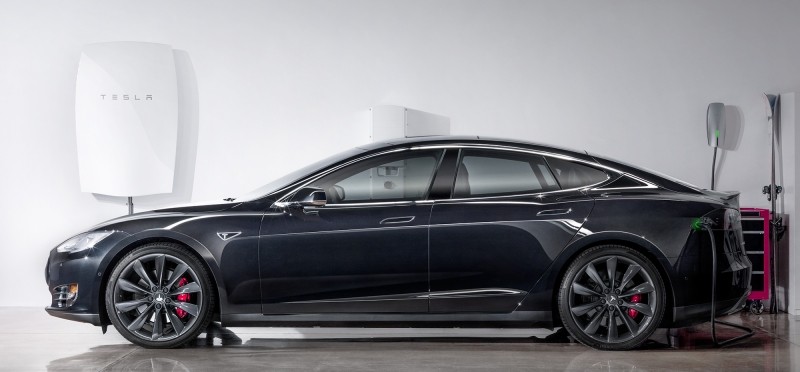 On top of environmental and monetary benefits, the Powerwall can be used as a backup battery for when grid-based power goes down. This could be especially helpful in countries where power supply is unreliable, and where blackouts are frequent.
The entry level Powerwall is a 7 kWh unit that will cost $3,000, but there's also a 10 kWh model available for $3,500 (plus installation costs). The units are around six inches thick, four feet tall, and three feet wide. All units will come with a 10 year warranty, and better yet, up to nine units can be stacked together to create a battery as large as 90 kWh.
A business-grade battery called the Powerpack will also be available, which will start at 100 kWh and scale "infinitely" to power packs beyond a gigawatt-hour.
The Powerwall will become available this summer in the United States, with Tesla's website allowing you to reserve a unit right now. The Powerpack will launch later this year, and Tesla will be focusing on business more in 2016. For those outside the USA, Tesla hopes to expand their battery pack business to Germany and Australia by the end of the year.