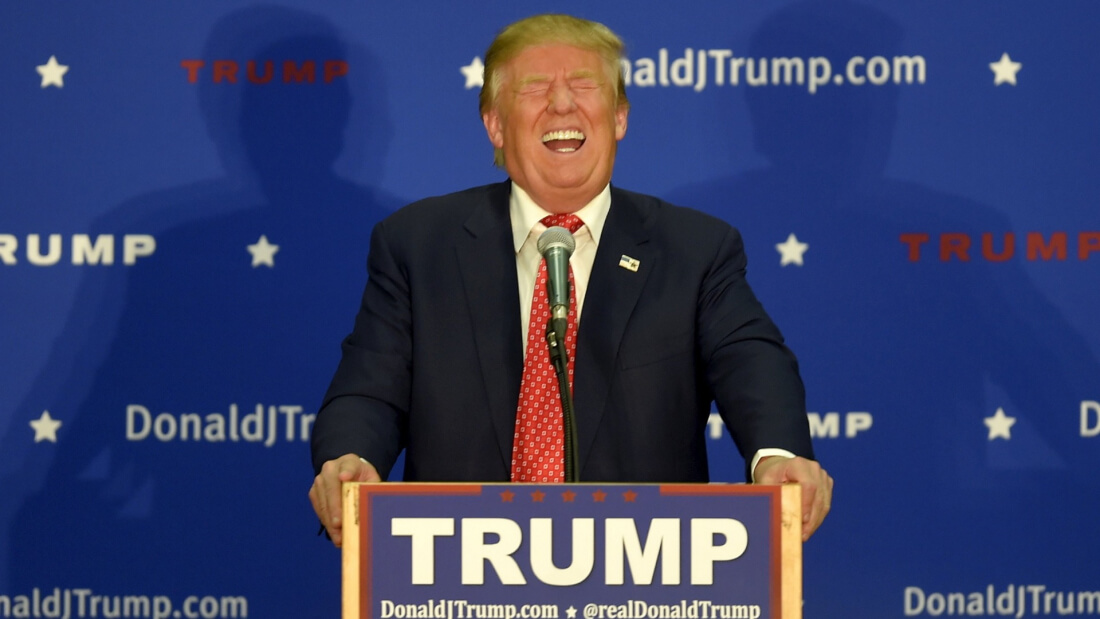 TechSpot is celebrating its 25th anniversary. TechSpot means tech analysis and advice
you can trust
.
You may have heard the news that the 45th President of the United States has been chosen, and, much to the surprise of Silicon Valley, it wasn't Hillary Clinton. Other than well-known Trump supporter Peter Thiel, the response from the biggest names in tech has ranged from stunned acceptance to abject horror.
Thiel, who donated $1.25 million to Trump's campaign last month, was quick to congratulate the new President, but warned that a difficult time was ahead of him. "[Trump] has an awesomely difficult task, since it is long past time for us to face up to our country's problems. We're going to need all hands on deck," said the PayPal co-founder.
Thiel's is a lone voice in an industry that donated almost $8 million to Hillary Clinton's campaign. Trump received around $1.6 million from those in the technology sector, with Thiel's donation making up the vast majority of that sum.
The rest of tech world hasn't welcomed the news of a Trump presidency. Iranian-American entrepreneur Shervin Pishevar has said he will help the state of California - the sixth largest economy in the world - secede from the US and become its own nation. His plan was backed by fellow Angel investor Dave Morin.
@shervin I was literally just going to tweet this. I'm in and will partner with you on it.

--- DAVE MORIN (@davemorin) November 9, 2016
Dear @elonmusk,

When will Mars be ready?

--- Ben Tossell (@bentossell) November 9, 2016
Elsewhere, investor Adam Singer said the "Party is prob over for Silicon Valley for now Trump presidency means recession time." While entrepreneur Bijan Sabet tweeted that he was worried about what to tell his children.
Party is prob over for Silicon Valley for now Trump presidency means recession time. Startups and big companies alike in trouble. Sad.

--- Adam Singer (@AdamSinger) November 9, 2016
You know those times where we watch other countries and are like "oh man you guys are crazy". Shit that's us now.

--- Aaron Levie (@levie) November 9, 2016
Think what you want. Say what you want. A Trump win is the end of America as we know it. It is a validation of hatred and stupidity.

--- Joshua Topolsky (@joshuatopolsky) November 9, 2016
Others, however, have admitted that they are willing to accept Trump. Even Mark Cuban, an outspoken supporter of Hillary Clinton, said everyone must give the President-Elect a chance.
We all need to give President-Elect Trump a chance. Support the good. Lobby against what we disagree on. No one is bigger than us all

--- Mark Cuban (@mcuban) November 9, 2016
This is a bad beat for the US. But tomorrow the sun will come up and we'll get on with figuring it out. Be decent, be proud. Work hard. Hope

--- John Lilly (@johnolilly) November 9, 2016
Stock markets across the world fell on news of a Trump victory. The Dow Jones index is expected to lose 2 percent - about 400 points - when it reopens, though it had been predicted to drop by 4 percent. The BBC notes, however, that neither markets nor currencies have swung as wildly as they did after the UK vote to leave Europe back in June.
It seems that Bitcoin owners may be pleased with Trump's win. The cryptocurrency closed up 3.5 percent as the final election results came in.